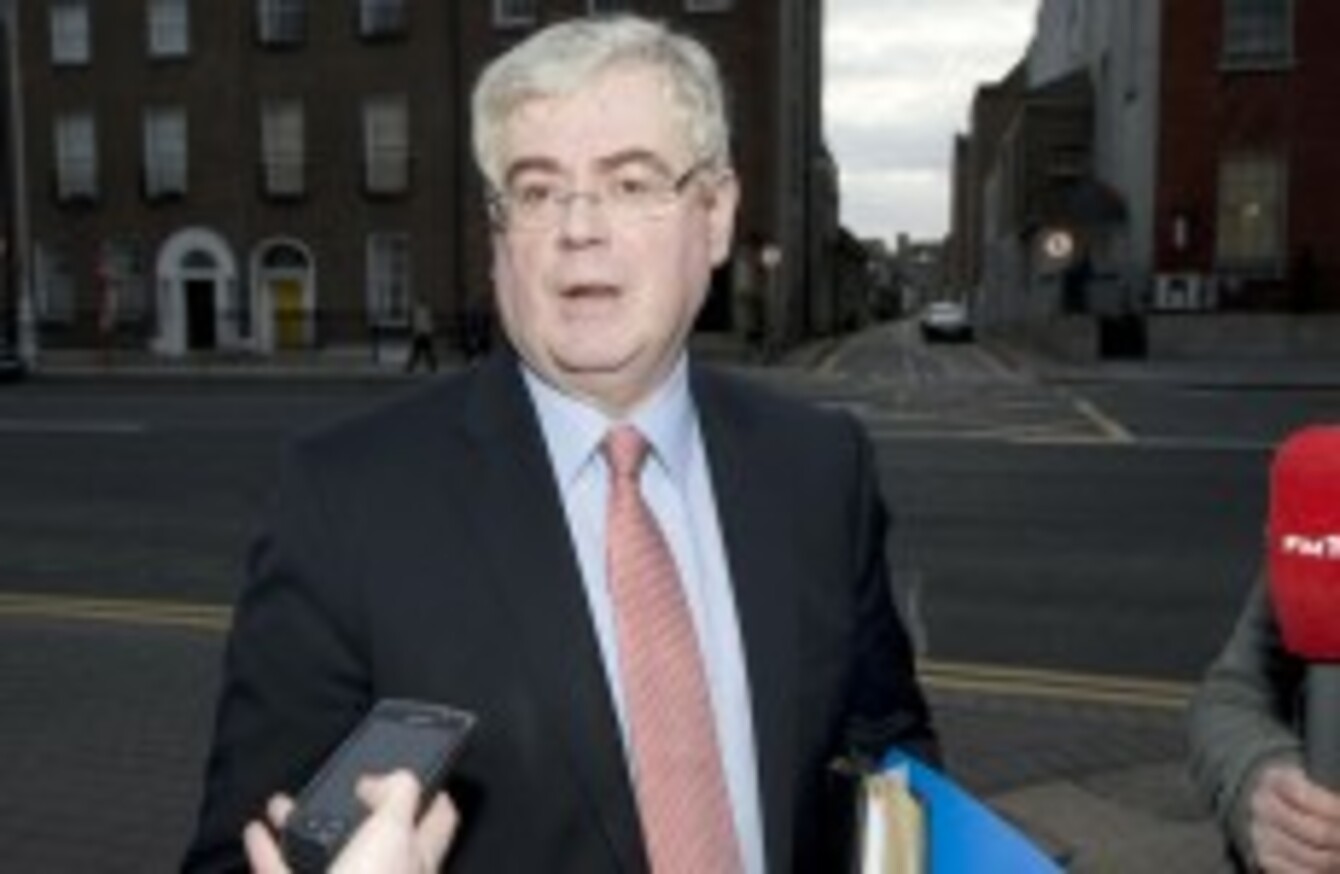 Tánaiste and Minister for Foreign Affairs Eamon Gilmore
Image: Laura Hutton/Photocall Ireland
Tánaiste and Minister for Foreign Affairs Eamon Gilmore
Image: Laura Hutton/Photocall Ireland
THE TÁNAISTE Eamon Gilmore has reiterated his view that arming opposition activists in Syria would not help the situation as president Bashar Assad's brutal crackdown on the opposition continues.
Gilmore, who is the Minister for Foreign Affairs, was speaking at a summit of EU foreign ministers in Brussels yesterday as new trade sanctions and asset freezing measures were agreed by leaders.
The summit also recognised the Syrian National Council as the legitimate representative of the people in the hope of putting further pressure on the embattled regime of Assad whose forces have engaged in a violent crackdown on dissent in Syria for nearly a year.
But despite the pressure from the West, there has been little sign of Assad halting the violence which yesterday claimed the lives of 135 people according to activists.
This reportedly included 64 people who were killed at a security checkpoint as they attempted to flee the city of Homs, which has sustained heavy shelling from government forces for weeks.
In a statement yesterday, Gilmore said: "We cannot stand aside and allow what is happening in Syria. The situation there is appalling, with over 8,000 people killed, 70,000 in detention and up to three million people in need of food, medical and other humanitarian assistance."
The Department of Foreign Affairs said that the EU sanctions include a ban on the trade of resources, such as gold, with Syrian public bodies, a ban on access to EU airports for cargo flights operated by Syrian carriers and an asset freeze and visa ban on seven ministers of the Syrian government.
At an international conference in Tunisia last week, a coalition of countries called for the violence to end but ruled out any military action.
Speaking to RTÉ News yesterday, Gilmore again ruled out supporting any military intervention.
"The proposal to arm the opposition in Syria would, in my view, contribute to a civil war situation developing in Syria and that could be something that would be very long, drawn out and bloody," he said.