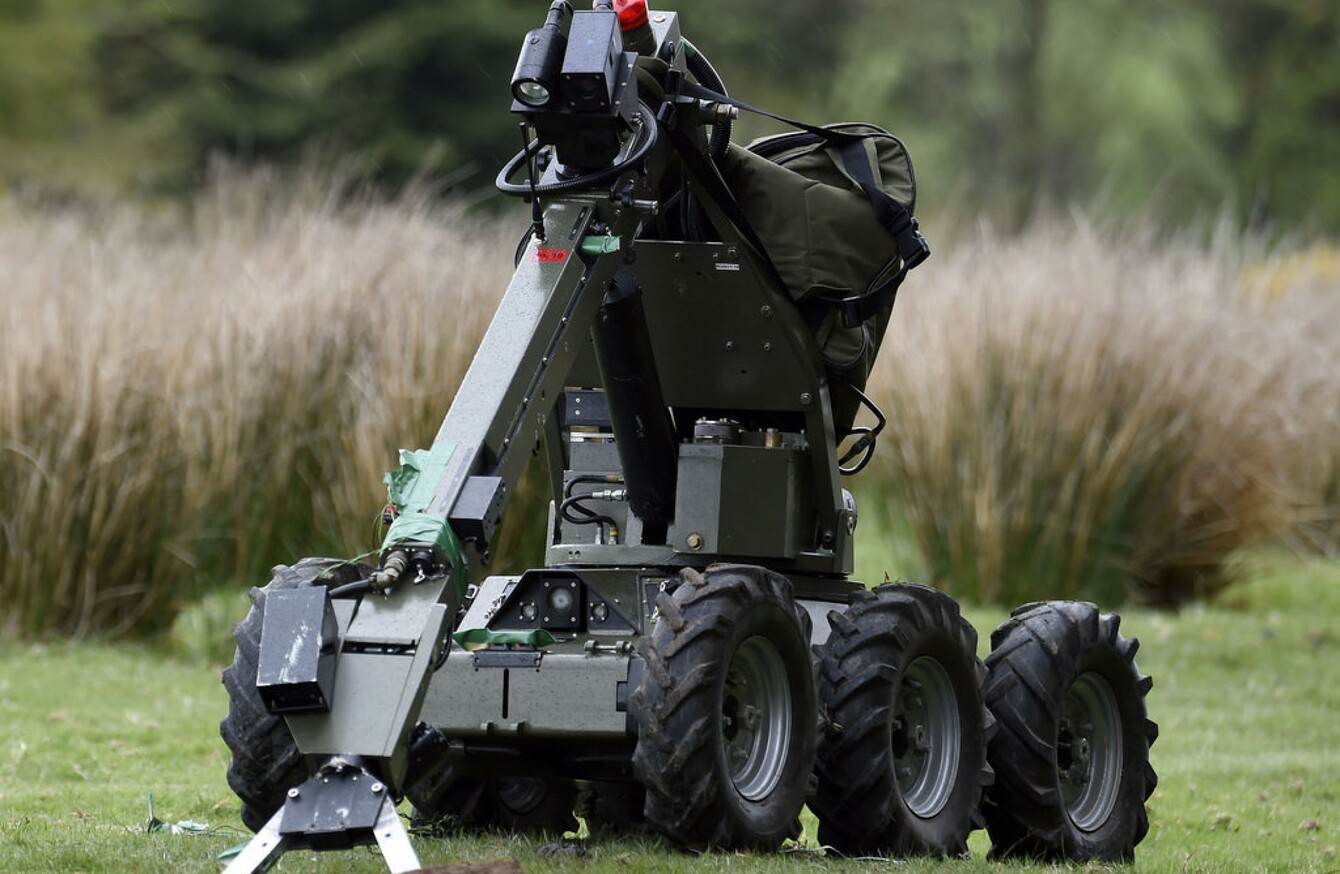 ARMY BOMB DISPOSAL teams were tasked to render safe two separate explosives in Waterford and Kilkenny today.
The team were called to a rural location near the R681 outside Dunhill, Co Waterford, where a suspect device was found by a member of the public.
They arrived on scene at 11am and the device, which was found to be commercial dynamite left there for some time, was made safe at the scene by controlled explosion.
Later in the afternoon, they were called to tend to a suspect device found in the rural Tullogher area of Inistogue, Co Kilkenny.
This device was also discovered by a member of the public.
The team arrived on the scene at around 3.45pm and the item, an early 19th-century Mills type grenade, was made safe by a controlled explosion.
Meanwhile in Northern Ireland, the Belsize Road in Lisburn has been closed while police and ATO examine a suspicious item with Thiepval Barracks complex.
A number of nearby homes are being evacuated.
People are requested to report sightings of such items, from a safe distance and un-disturbed, to the gardaí who may request the Defence Forces assistance if required.