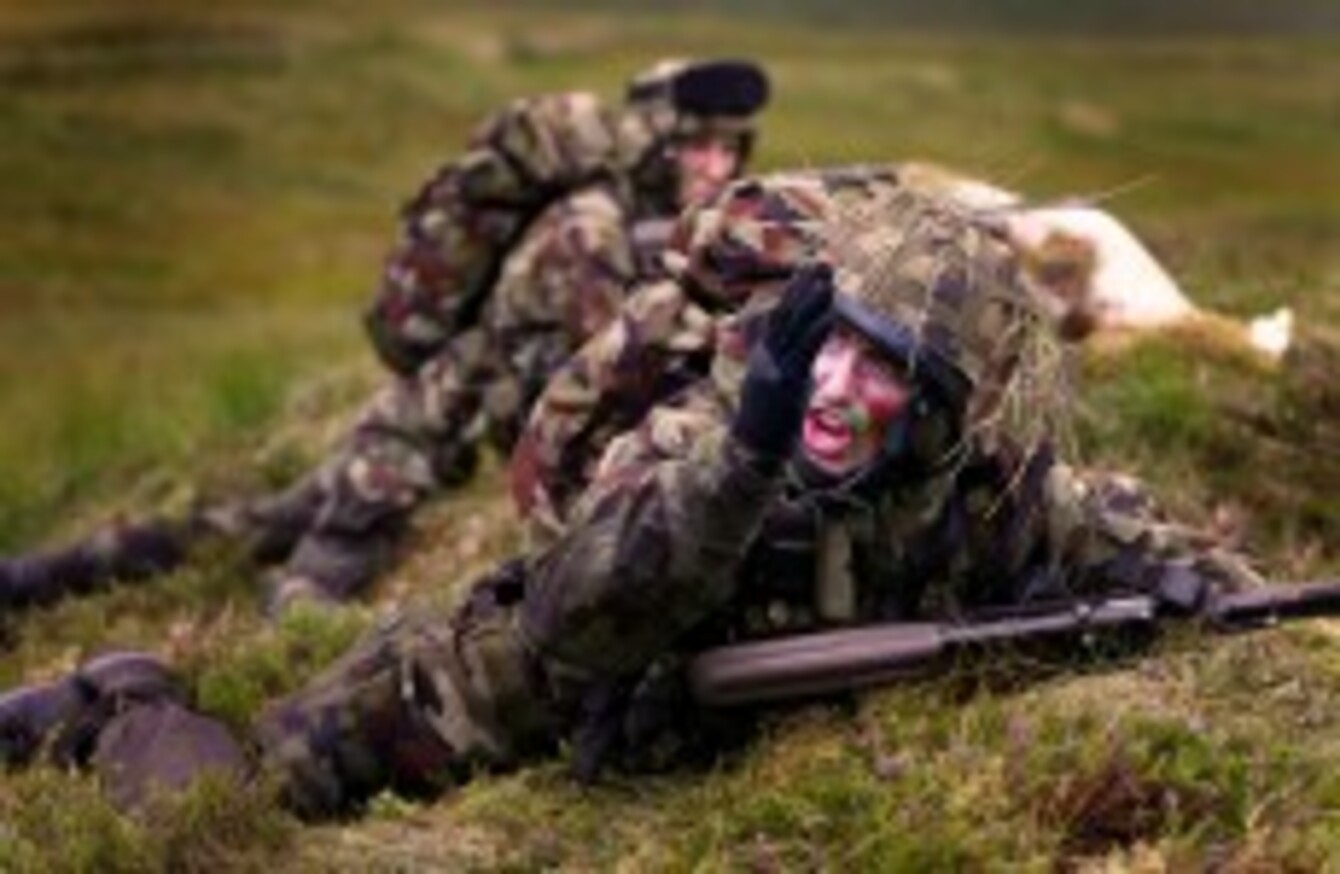 A commander calling for support fire in a military exercise in Donegal last year.
A commander calling for support fire in a military exercise in Donegal last year.
MINISTER ALAN SHATTER has confirmed that general service recruitment for the Defence Forces will begin in March with some 264 vacancies in the force in total.
In response to a number of parliamentary questions from TD Bernard J Durkan, Shatter said the strength of the permanent defence force at the end of 2013 was 9,236, comprising 7,434 army, 779 air corps and 1,023 naval service personnel. In total, force strength should be at 9,500.
The minister said that promotions will be made this year in order to fill some rank vacancies and that there will be a new general service recruitment competition next month.
The table below shows the vacancies in each rank, with most vacant positions in the corporal, sergeant and captain ranks.
Click here if you have trouble viewing this table
Despite the vacancies, Shatter said that "no specific weaknesses" in the force have been brought to his attention.
"I am satisfied that the required operational strength and command structures of the army, navy and air corps remain adequate at all installations throughout the country," he said.
He also said he was satisfied that personnel have the most modern and effective range of equipment needed to fulfil all roles assigned to them by the government "in any emergency situations that may arise".
However Shatter said "the fact remains that in the current economic climate, the budgetary situation will continue to dictate the level of funding available for new equipment, training and equipment upgrades".
"Decisions will be made accordingly on a strictly prioritised basis in accordance with operational priorities with a view to maintaining the capability of all roles assigned by government to the Defence Forces," he added.
360 new general service recruits entered the Defence Forces at the start of December 2013, following the latest round of hiring. They were chosen from existing competition panels. The new recruitment competition will be advertised on the Defence Forces website when it starts next month.