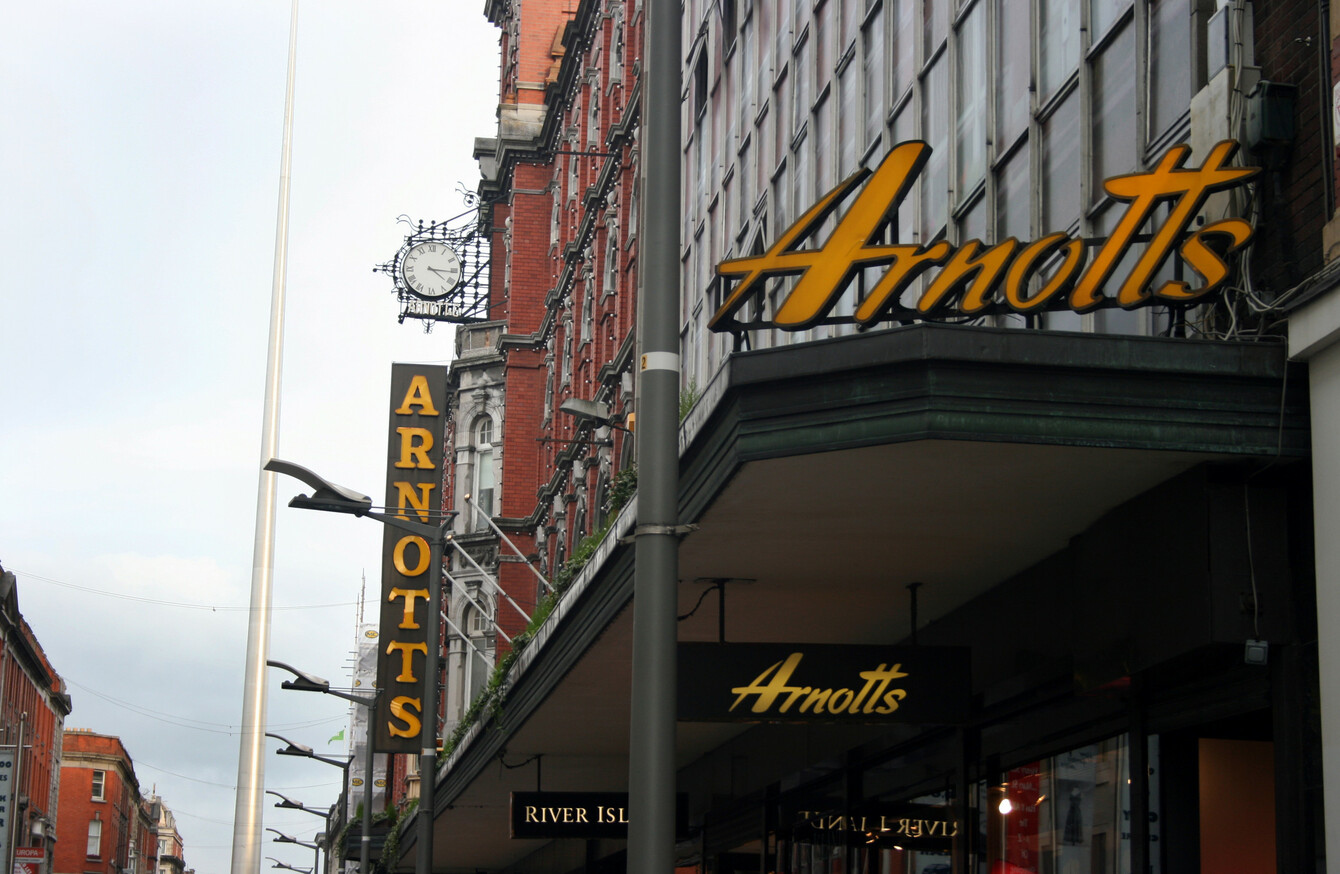 Arnotts
Image: Adeline Pericart/RollingNews.ie
Arnotts
Image: Adeline Pericart/RollingNews.ie
THE NEWS THAT Arnotts will spend €11 million revamping its Henry Street store has been welcomed as a vote of confidence in Dublin city centre.
The revamp by parent company Selfridges will see the beauty hall given a facelift and new restaurant facilities added, the Irish Times reported earlier today.
That news was welcomed by business group Dublin Chamber, who called it a victory for those who believe in the future of city centre retail.
According to Dublin Chamber's Head of Public Affairs Graeme McQueen:
"This investment is one in the eye for those who say that city centre retail has no future. This investment will ensure that Arnotts remains at the heart of Dublin city's retail offering – as it has been for the past 175 years. Arnotts is the type of shop that people base a visit to Dublin city centre around.
Shoppers come from all over Ireland to shop there. This €11m investment in Arnotts is one of a number of planned investments – including the redevelopment of Clerys and the Carlton Cinema site – which will see Henry Street and the surrounding area elevated to new heights over the next five years. Dublin city centre is continually evolving.
"Traditionally the city centre was a place where the majority of people came simply to shop. However, the centre is now increasingly becoming much more of an experience, with people visiting to enjoy the strong mix of restaurants, cafes and both big label and niche retail. This investment will see that Arnotts is positioned to capitalise on this trend,"
The iconic Dublin department store was acquired by Selfridges in 2015.
Founded in 1843, Arnotts is one of Ireland's oldest departments stores.