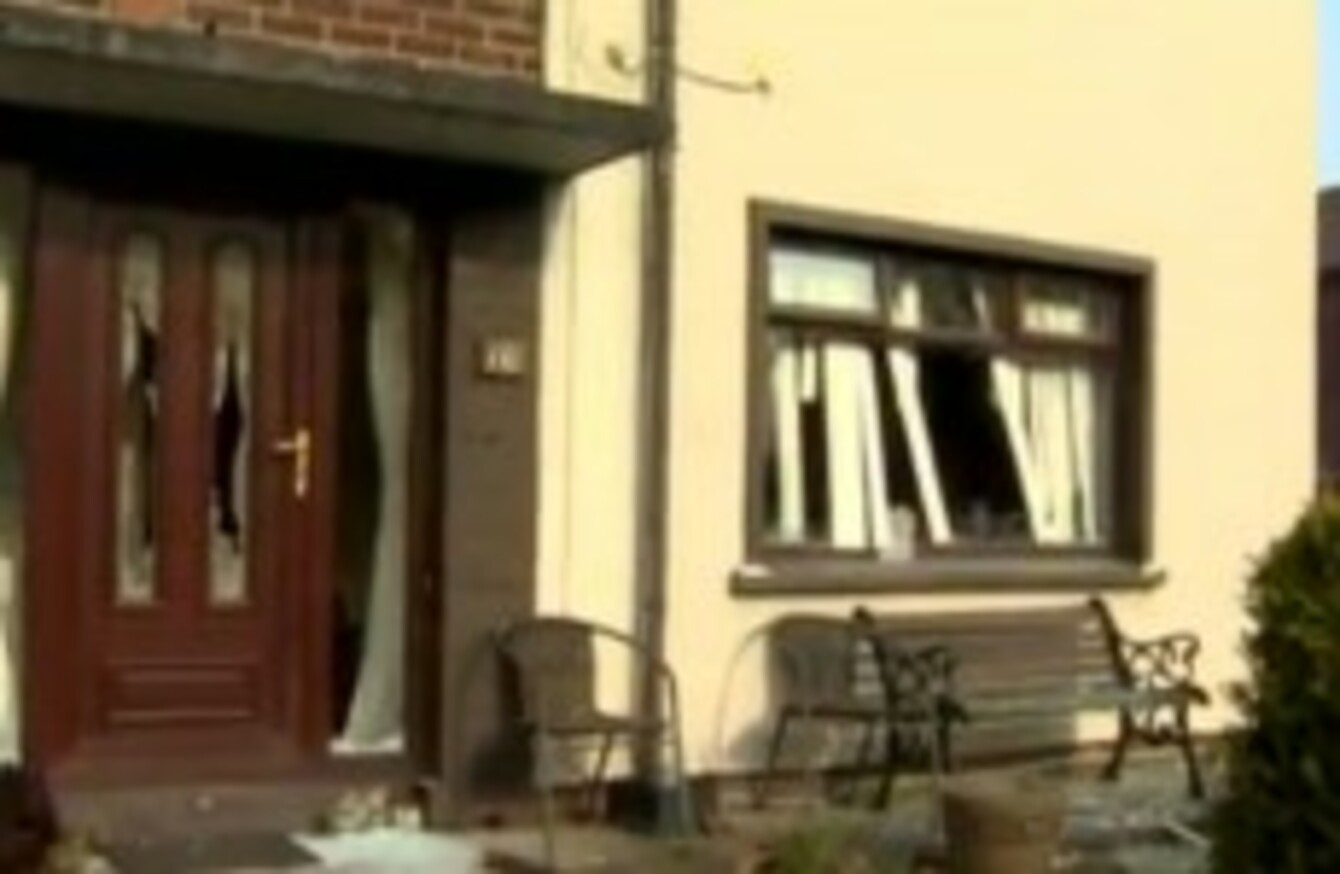 Image: Screengrab/BBC
Image: Screengrab/BBC
THE PSNI HAVE made an eighth arrest over attempted murder and disorder in Larne, Co Antrim on the night of 30 March.
The 34-year-old was detained under the Terrorism Act in the Ballymena area this morning, and has been taken to the Antrim Serious Crime Suite for questioning.
Crowds of up to 100 people — many of them masked — attacked police, residents and homes in what was later described by police as a "rampage".
A faction of the UDA is being blamed for the unrest.
One man was seriously hurt in the course of the violence, a police officer sustained an eye wound, and homes and cars were damaged.
Carrickfergus
Meanwhile, police believe trouble in Carrickfergus last night was linked to the incident in Larne 12 days ago.
A car was hijacked and set on fire, and a number of bins were set alight in a residential area of the town, as crowds gathered just after 8.30pm.
The driver of the car was not injured, and calm was restored to the area just after midnight.
"I am disappointed that fear and acts of criminal damage were brought to the community of Carrickfergus last night," Area Commander, Chief Inspector Stephen Reid, said.
"Thankfully no one was injured. At this time, we believe that this incident is in reaction to recent arrests that were made in the Carrickfergus area in connection with trouble in Larne on Sunday 30 March.
"We are treating this very seriously and I want to reassure the people of Carrickfergus that it is our job to keep them safe and to bring those people responsible for such disorder before the courts.
"Police will be closely monitoring the area over the coming days. I would encourage the community to continue sharing information with us and would like to assure them that police are committed to working with them to tackle this type of criminal activity.
"I would ask anyone who knows anything about last night's disorder to contact Newtownabbey Police Station on the new non-emergency number 101. Or, if you would prefer, you can contact Crimestoppers anonymously on 0800 555 111."