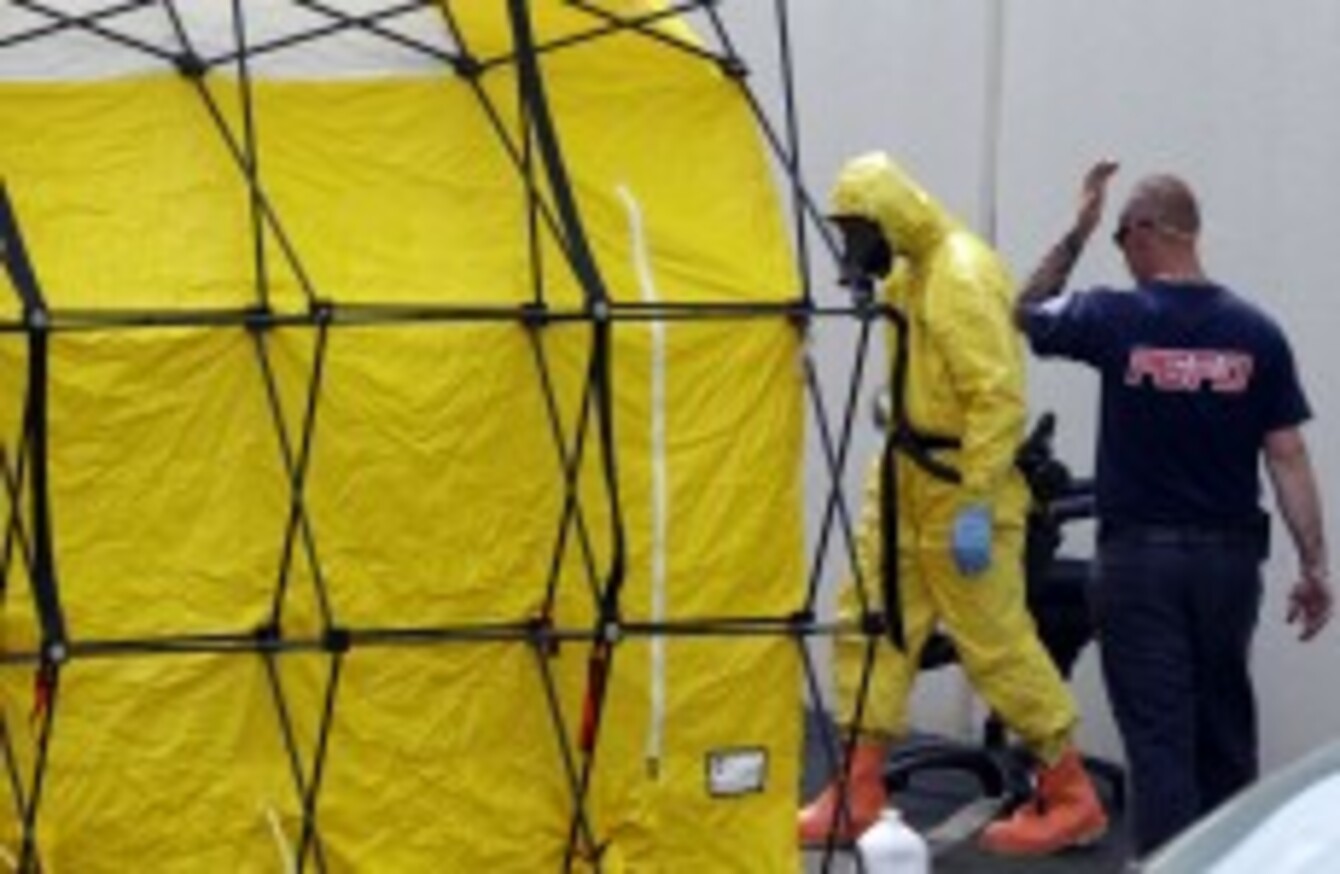 A firefighter dressed in a protective suit walks out of the government post screening facility
Image: AP Photo/Alex Brandon
A firefighter dressed in a protective suit walks out of the government post screening facility
Image: AP Photo/Alex Brandon
A MAN HAS been arrested after letters believed to contain the deadly poison ricin were sent to US President Barack Obama and a US Senator.
The suspect named by the FBI as Paul Kevin Curtis was arrested at his home in Corinth in Mississippi at 10.15pm last night Irish time  following an investigation.
The Secret Service intercepted a letter addressed to Barack Obama yesterday which they said contained a suspicious substance.
Earlier, an enveloped addressed to Republican Senator for Mississippi Roger Wicker was tested three times for ricin after it was intercepted and was found to contain a white granular substance. Each test confirmed the presence of the poison.
The FBI said in a statement that a letter had also been sent to a Mississippi justice official.
The letters were all intercepted at an off-site screening facility where all post to senior US politicians is diverted to before being delivered.
Further tests in an accredited laboratory are to be carried out today, and generally take between 24 and 48 hours.
Ricin is a deadly poison, which can prove fatal with exposure to even a pinprick-sized amount. Most victims die between 36 and 72 hours after contact and there is no known antidote.
The FBI said there was no indication of a connection to the attack in Boston on Monday.