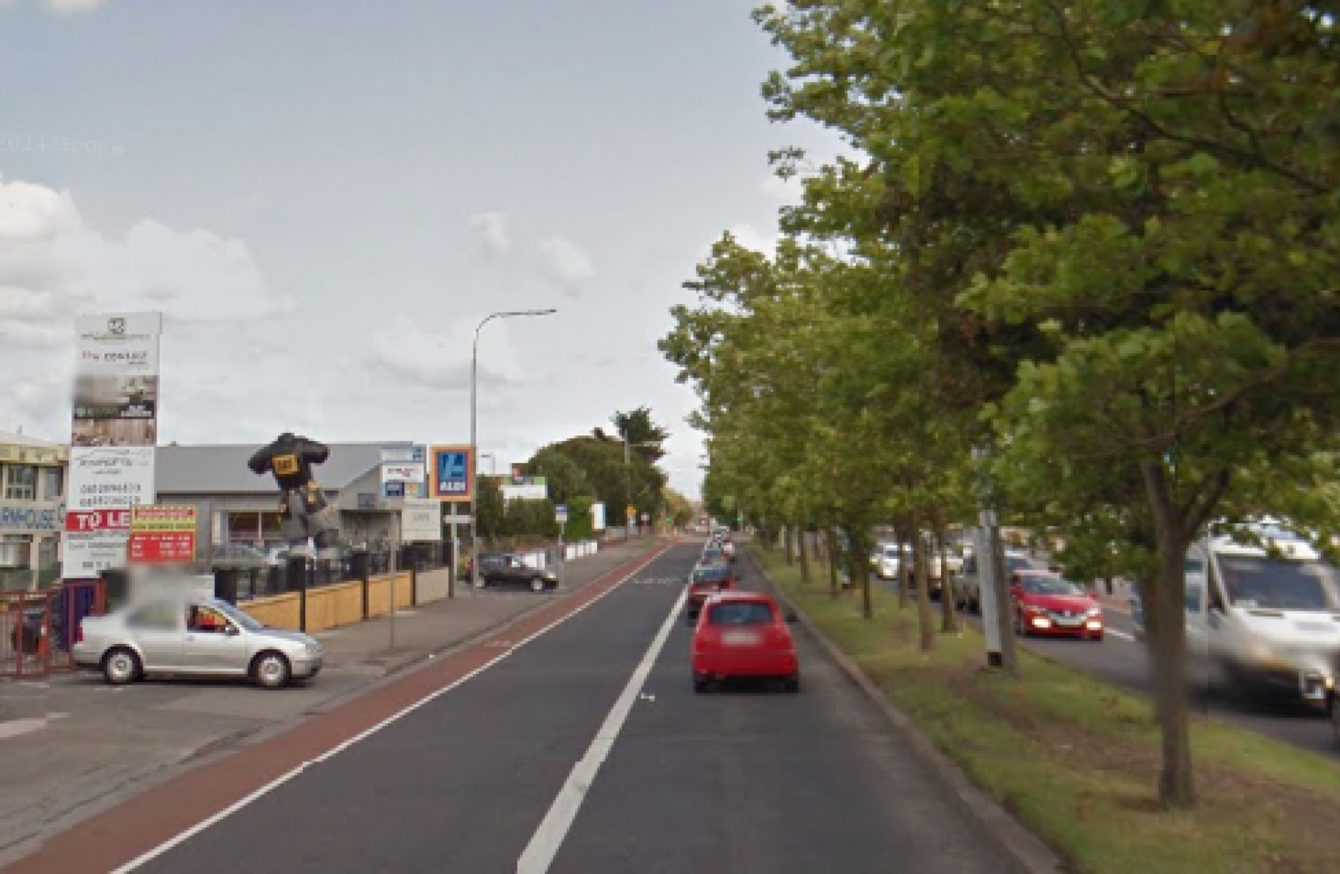 The Long Mile Road in Walkinstown
Image: Google Maps
The Long Mile Road in Walkinstown
Image: Google Maps
Updated 7.20pm 
TWO MEN HAVE been arrested in Dublin this afternoon in connection with weapons offences.
It involved the Drugs and Organised Crime Bureau carrying out stops on cars in two different parts of the city.
They were assisted by national members of An Garda Síochána.
The two men arrested are associated with the Kinahan crime gang, RTÉ is reporting. 
Shortly before 3pm, a search of a vehicle on the Naas dual carriageway turned up a firearm and ammunition.
A man in his 30s was arrested at the scene.
A ballistic examination of the weapon is due to be carried out.
Shortly after this, a second car was stopped on the Long Mile Road in the Walkinstown area of the south of the city.
A man in his 30s was arrested during this stop.
Both men are being held at Dublin Garda stations under section 30 of the Offences Against the State Act 1939, which allows for them to be held for a maximum of 48 hours before being charged.
- First published 5.10pm