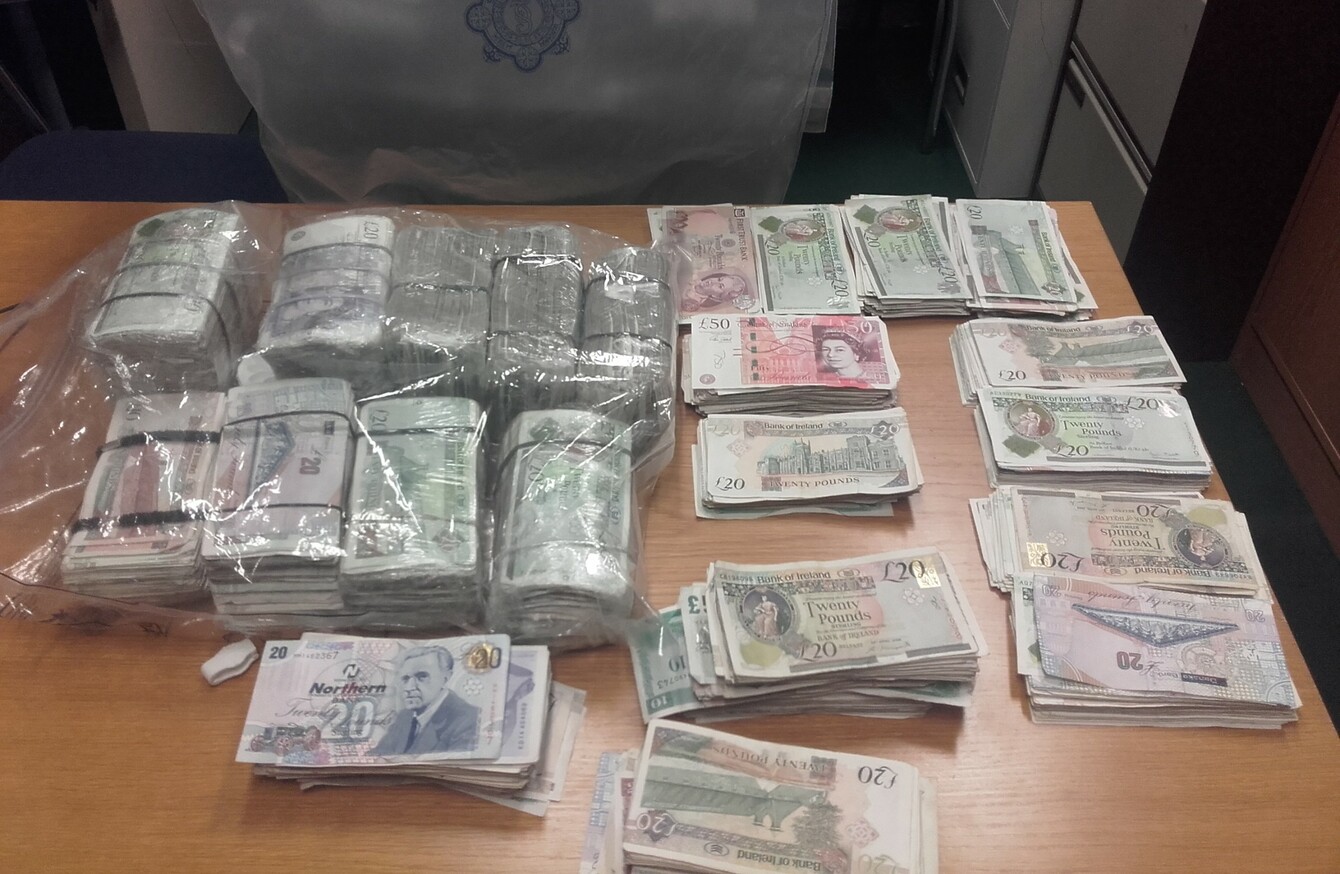 FOUR PEOPLE HAVE been arrested for money laundering offences in Dublin and a significant quantity of cash was seized.
Gardaí said the arrests were made as part of ongoing investigations targeting serious criminal activity in the Dublin region. A planned search was carried out at an address in the Clondalkin area.
During the search, cash in excess of £100,000 sterling was found and seized. Four people – two men and two women – aged between 34 and 46, were arrested for money laundering offences.
They are being held at Clondalkin and Ballyfermot garda stations.