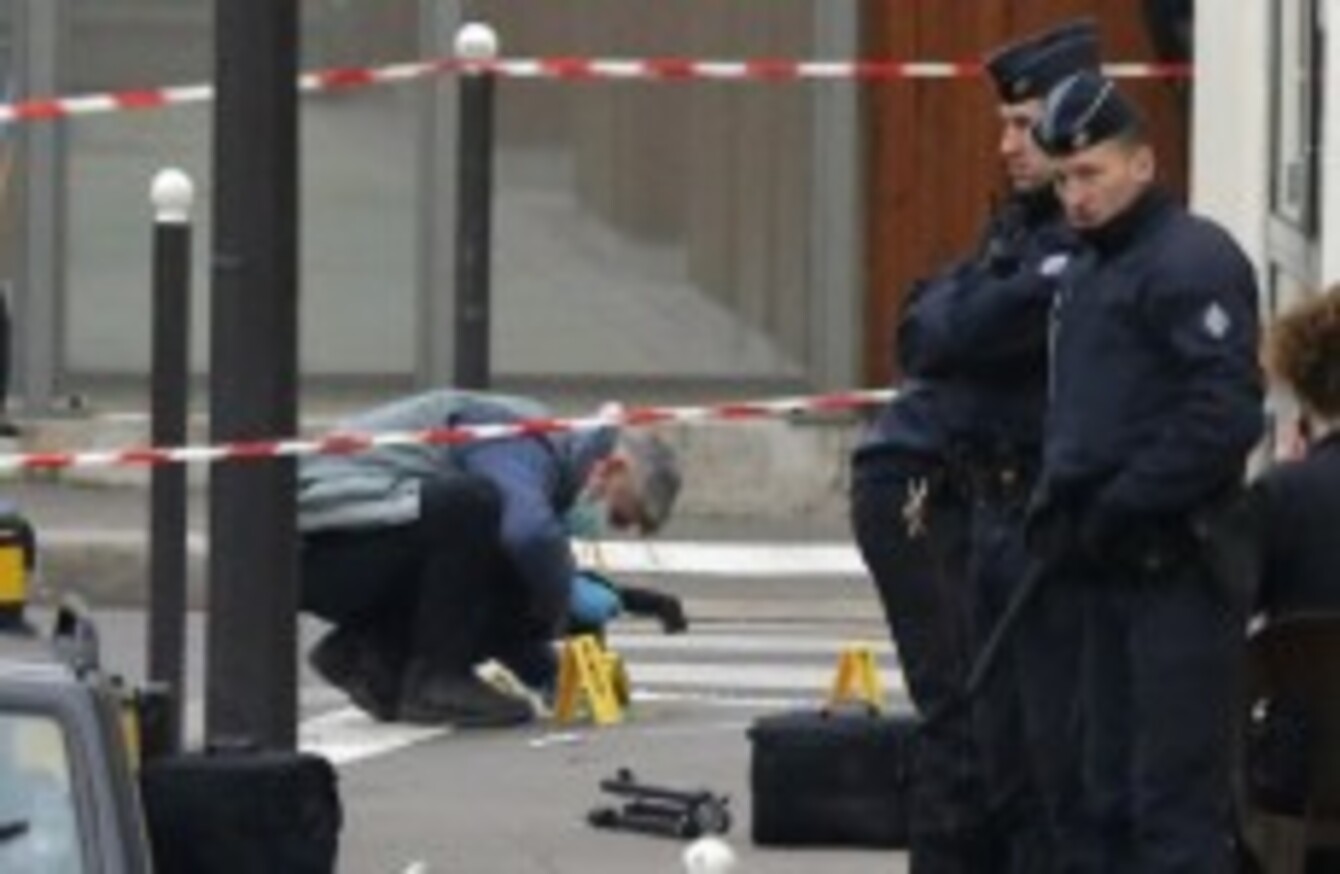 Image: AP/Press Association Images
Image: AP/Press Association Images
Updated 9.45pm
FRENCH AUTHORITIES DETAINED 12 people overnight in the suburbs of Paris in connection with last week's Islamist attacks that killed 17 people.
The nine men and three women were to be questioned about "possible logistic support" they may have given to the gunmen, in particular weapons and vehicles, according to a judicial source.
The raids came as US Secretary of State John Kerry joined French President Francois Hollande in France to show his country's support in this difficult time.
In an unusual move, Hollande trotted down the steps of the Elysee Palace to greet Kerry, who hugged the French president in front of a phalanx of photographers.
"I know you know that we share the pain and the horror of everything that you went through," said Kerry.
Our hearts are with you.
Hollande said the French people "were victim of an exceptional terrorist attack," likening last week's events to the September 11, 2001 attacks.
"We must therefore together find the necessary response. And that is the (reason) for (our) meeting today beyond friendship," said Hollande.
The United States faced criticism for not sending a top-level representative to last Sunday's march in Paris in the wake of the attacks, which drew 1.5 million people onto the streets of the French capital and dozens of world leaders.
The White House was forced to admit it erred in sending only its ambassador when most countries were represented at head of state or ministerial level.
Arrests
Raids took place in Montrouge just outside Paris, where gunman Amedy Coulibaly killed a policewoman last week, Grigny where he grew up, Fleury-Merogis south of the French capital and Epinay-sur-Seine north of the city.
According to a police source, investigators have followed several people over the past few days that had been pinpointed thanks to probes on people in the alleged entourage of the Kouachi brothers, who waged the Charlie Hebdo attack, and Coulibaly, who killed a policewoman and four Jews in a supermarket.
Among other things, they are looking for the car of Hayat Boumeddiene, Coulibaly's wanted partner who is now believed to be in Syria.
First published 8.15am