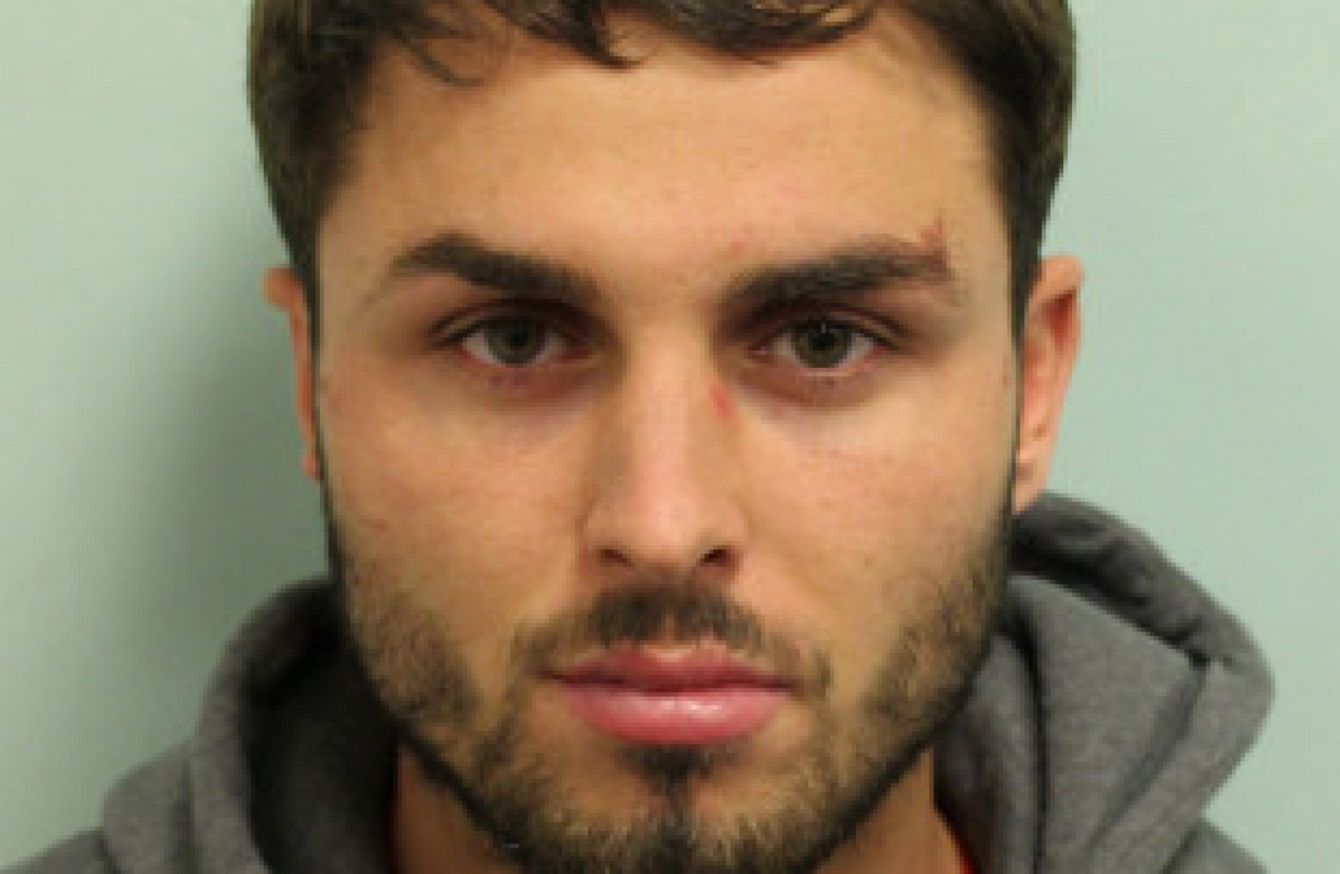 Arthur Collins
Image: Met Police
Arthur Collins
Image: Met Police
A MAN WHO squirted acid in a crowded nightclub injuring over 20 people who was jailed just over a week ago has admitted to having a mobile phone in prison.
Arthur Collins, aged 25, the ex-partner of reality star Ferne McCann, was sentenced to 20 years in prison on 19 December.
Collins was found guilty of five counts of wounding with intent to do grievous bodily harm and nine counts of assault causing actual bodily harm.
Today at Bromley Magistrates Court he admitted to possession of a prohibited item in HMP Thameside. Collins committed the offence whilst he was on remand in HMP Thameside awaiting trial for squirting acid in a crowded nightclub in Hackney.
He will be sentenced in relation to the prohibited item on a later date.
Prison custody officers searched Collin's cell in September and they located a crutch that Collins had been using for an ankle injury.
The prison custody officer removed the rubber stopper from the bottom of the crutch and located a mobile phone with a sim card. A further sim card and two chargers were found inside the crutch.
In the handle officers also found two USBs.
All the items were seized and checked. No calls or messages were stored on the phone, but the sim cards contained evidence of calls and messages between Collins and family.

Attack
During the five-week trial, the court heard that Collins got into an altercation with a group of men on the dancefloor just before 1am.
Collins was captured on CCTV grabbing a bottle containing the noxious substance from the back pocket of an unidentified man and forcefully throwing the substance towards the face of one of the men he was arguing with, with no regard for other partygoers standing in close proximity.
As the first man dropped down to the floor in pain, Collins then squirted the contents of the bottle twice more.
During the trial, the jury heard reference to a message Collins sent six days prior to the attack to his sister, in which he warned: "Mind that little hand wash in my car – acid."