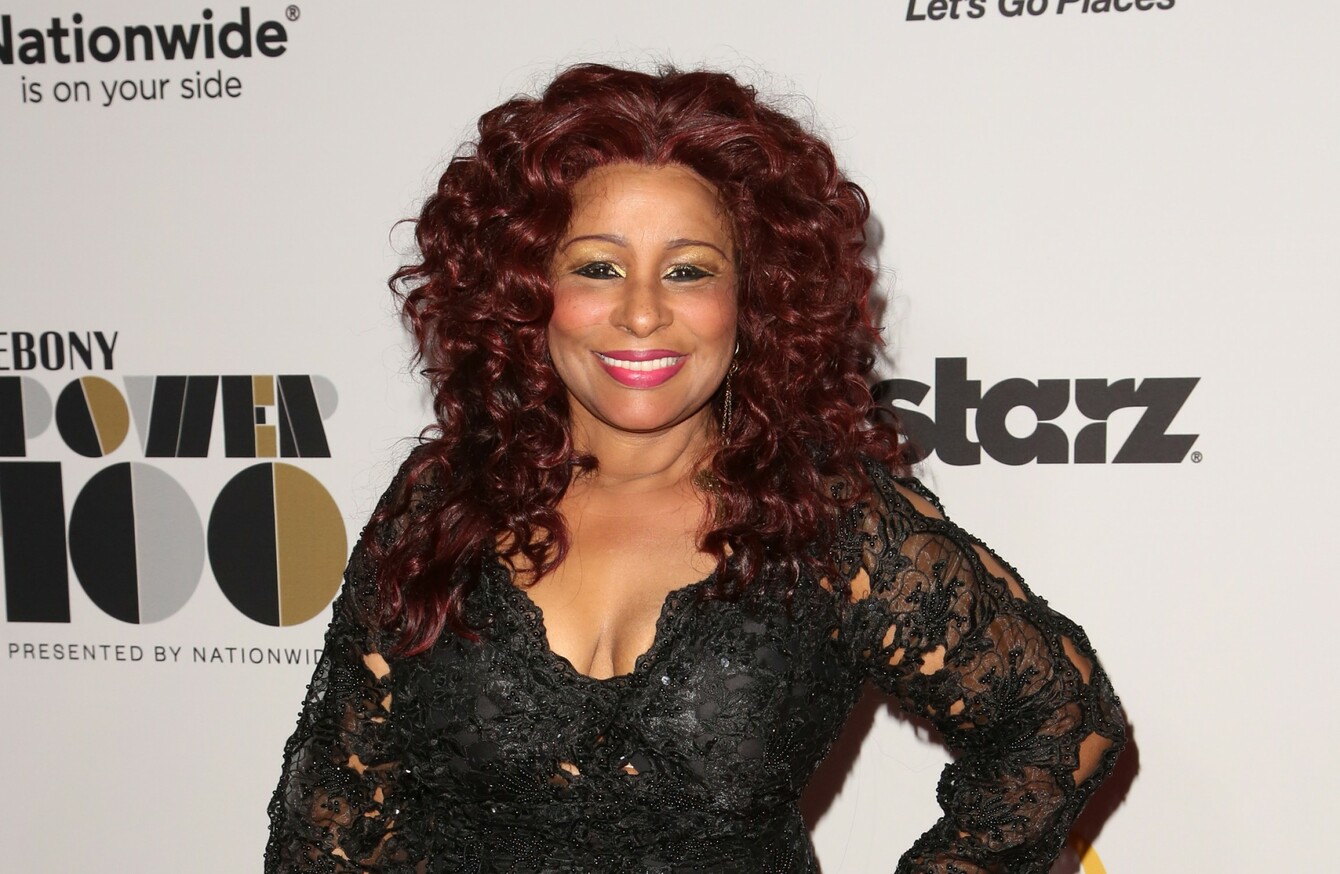 Chaka Khan in Los Angeles in 2014.
Image: AP/Press Association Images
Chaka Khan in Los Angeles in 2014.
Image: AP/Press Association Images
FUNK LEGEND CHAKA Khan has revealed that she is seeking treatment for addiction to painkillers, which cost the life of her friend and musical partner Prince.
The 63-year-old singer famous for her cover of Prince song I Feel for You said she was postponing performances until August, although she would resume recording this month.
A statement released said: "Chaka has struggled with a dependence on prescription pain medications and has voluntarily entered the program to get healthy and stay that way."
Her sister Yvonne Stevens, a fellow artist who goes by the stage name Taka Boom, said that she went into rehab with Khan and that the pair had already completed the main 28 days of the program.
In a post on Facebook, she said:
Due to all our comrades who have lost their battle with prescription drugs, we've decided this shall not be our fate.
Prince, one of his generation's most influential artists and ostensibly a model of health, died on 21 April this year at his Paisley Park estate outside Minneapolis.
An autopsy found that he overdosed on fentanyl, a powerful painkiller used to treat severe pain, making Prince the most high-profile victim of an epidemic of opioid use that claimed more than 26,000 lives in the US in 2014.
Prince had undergone hip surgery but maintained rigorous live performances.
A representative from a California clinic that treats painkiller addiction had come to see him on the very day he died.
Khan, born and raised in Chicago, made her name as the front woman of the funk band Rufus in the 1970s.
She enjoyed a career revival in the 1980s with support from funk-loving Prince, winning a wide audience with I Feel for You and also collaborating with Ray Charles and Quincy Jones on the hit cover I'll Be Good to You.
Khan struggled with drug and alcohol abuse in the past but has appeared to be healthier in recent years, losing weight and, like Prince, promoting a vegetarian diet.