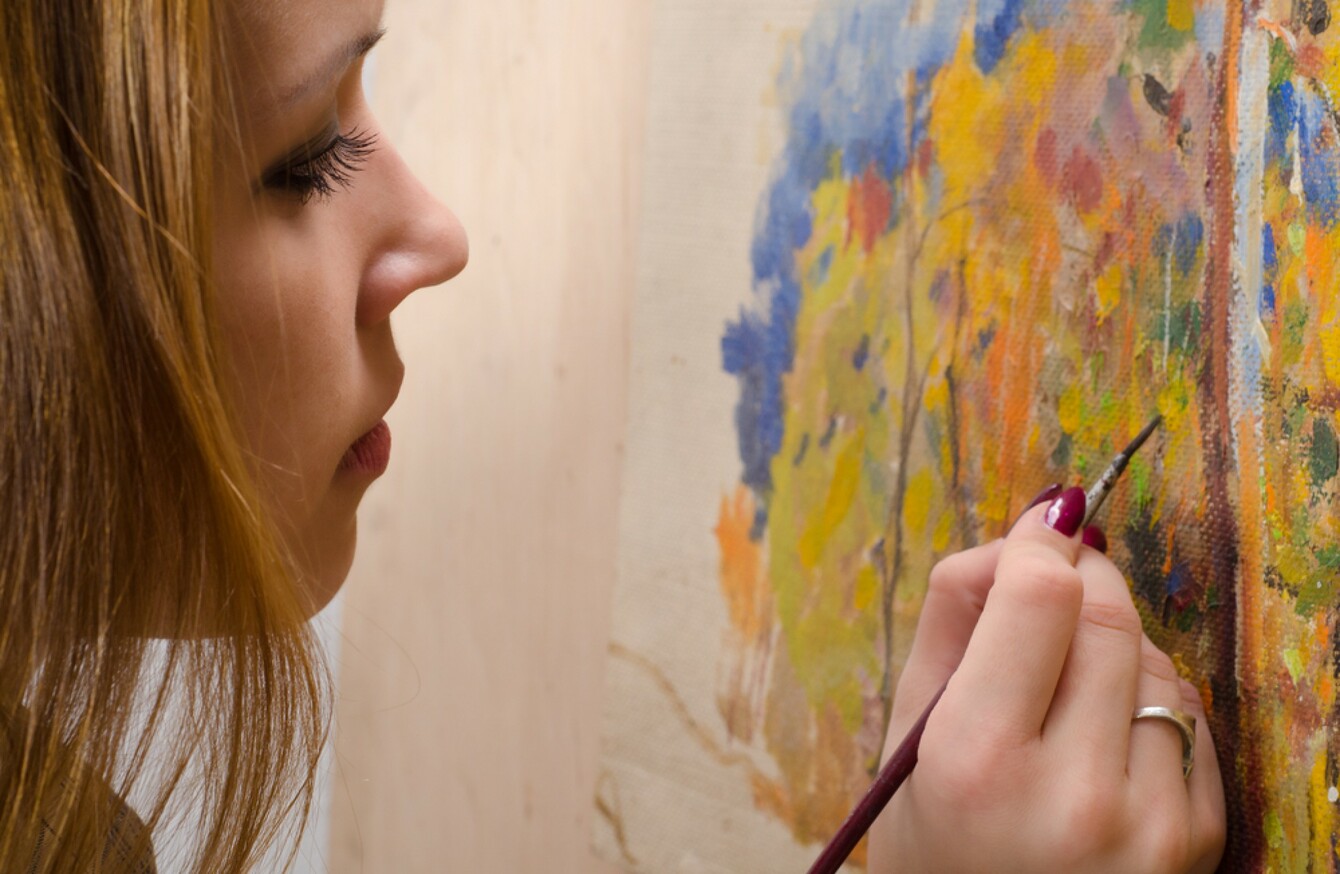 Image: Shutterstock/Sasa Prudkov
Image: Shutterstock/Sasa Prudkov
ARTISTS AND WRITERS will find it a lot easier to access social welfare payments under a new government pilot scheme launched today.
The new plan will allow self-employed professional artists apply for Jobseekers Allowance.
Under the new initiative, such artists would not be subject to the activation process for 12 months. The normal checks and balances will apply to ensure the system is not open to abuse, but the process will be much more accessible for professional artists to access welfare payments when they need them.
"There is a long-standing tax exemption for artists but that is no help to young artists or struggling artists who are trying to get started in life.
"What this programme does, for the first time, it says to artists who are starting off, who are trying to make money from their art, that they can still claim social welfare and they won't be subject to the same controls for activation procedures," Social Protection Minister Leo Varadkar told reporters today.
Under the tax exemption scheme, the first €50,000 per annum of profits or gains earned by writers, composers, visual artists and sculptors from the sale of their work is exempt from income tax in Ireland in certain circumstances.
However, this new initiative, which is a key commitment under the Creative Ireland Programme, shows that artists are central to Irish culture, said the incoming Taoiseach.
"Investing in the arts and culture is investing in ourselves," he added.
He said Ireland is world-famous as a haven for art and artists.
This reputation for artistic achievement is part of our global USP (unique selling point). Promoting Ireland as a home for art and artists is central to may plans to double our global footprint in the years ahead. I believe it is only right that we allow for some flexibility within the social welfare system to allow artists to access social welfare supports when they need them.
Up to now, artists have found it difficult to access social welfare and of course many artists take on extra jobs to support their livelihoods.
Making reference to his initiative to represent "people who get up early in the morning", Vardakar told the crowd at Poetry Ireland in Parnell Square in Dublin that it never occurred to him the saying would be so "controversial".
However, he believes it is a sentiment that resonates with artists as they are "very serious about their work".
Arts Minister Heather Humphreys said the new pilot scheme is not a panacea, but is a clear sign that the government recognises the vital role that artists play in Irish society.