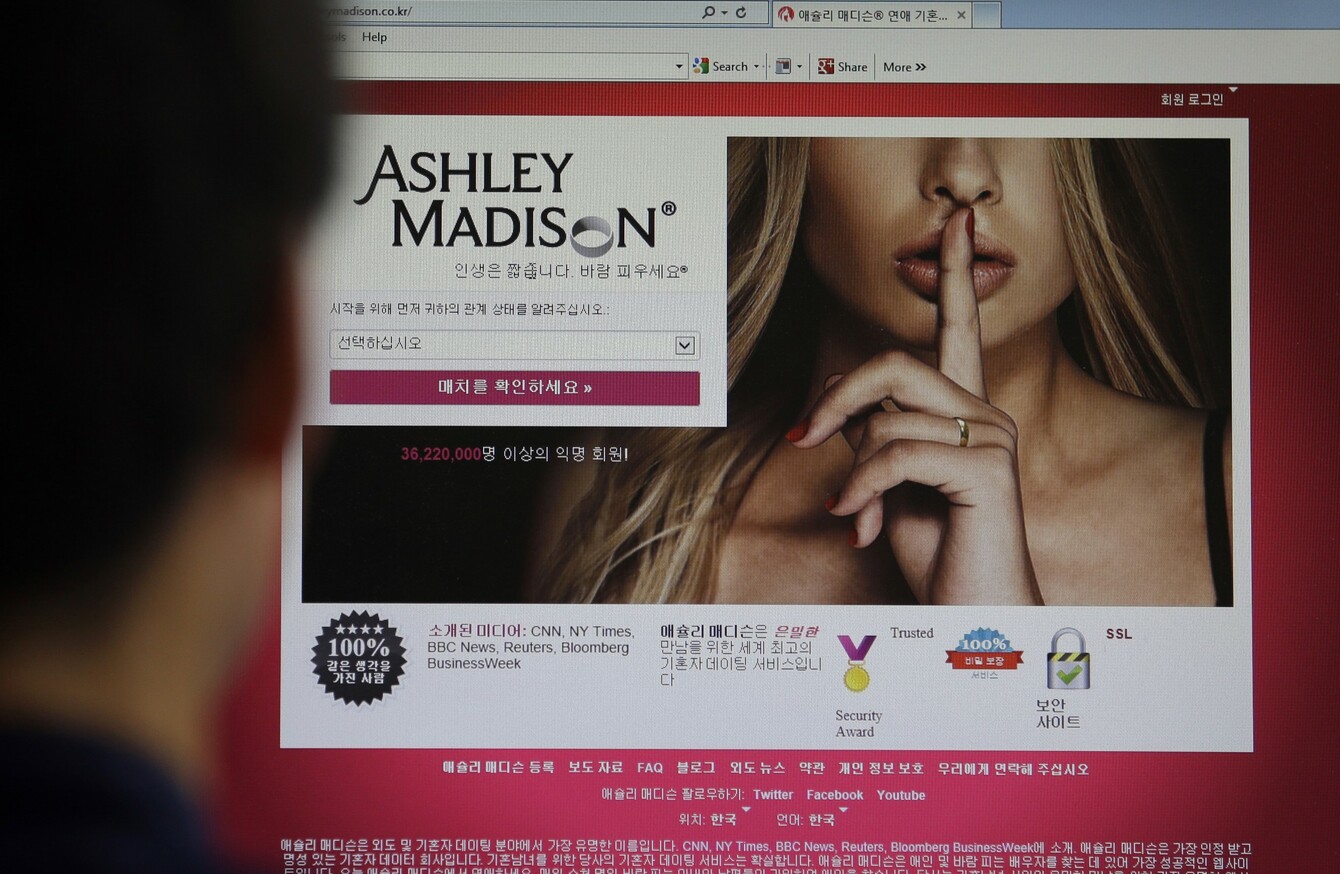 Image: AP Photo/Lee Jin-man
Image: AP Photo/Lee Jin-man
THE SECURITY MEASURES Ashley Madison took to protect users' accounts were described as having "serious shortcomings".
The Australian Privacy Commissioner and the Privacy Commissioner of Canada held a joint investigation into the site and its security measures and found it didn't have the "appropriate safeguards in place considering the sensitivity of the personal information [it had]… nor did it take reasonable steps in the circumstances to protect the personal information it held".
The adult dating site, aimed at those who wanted to have an affair, hosted 36 million user profiles at the time it was hacked back in July 2015.
It also used a fake security trustmark to give users the impression its security was verified by an independent third-party.
"Though ALM (Avid Life Media, Ashley Madison's parent company) had some security safeguards in place, those safeguards appeared to have been adopted without due consideration of the risks faced," the report said. "As a result, ALM had no clear way to assure itself that its information security risks were properly managed".
This lack of an adequate framework failed to prevent the multiple security weaknesses described above and, as such, is an unacceptable shortcoming for an organisation that holds sensitive personal information or a significant amount of personal information, as in the case of ALM.
Those examples of poor security practices included only allowing a single factor of authentication (something you know) instead of including a second form of authentication like a code sent to your phone or a fingerprint or retina scan.
Also, the security measures taken by the company weren't up to scratch, especially in the area of key and password management. This included the VPN (Virtual Private Network) 'shared secret' – a common passphrase used by all VPN users to access a particular network segment – being saved on Google Drive.
This meant that anyone with access to an employee's account could have potentially discovered it.
Instances where it stored passwords and encryption keys as plain, identifiable text were also found on the systems.