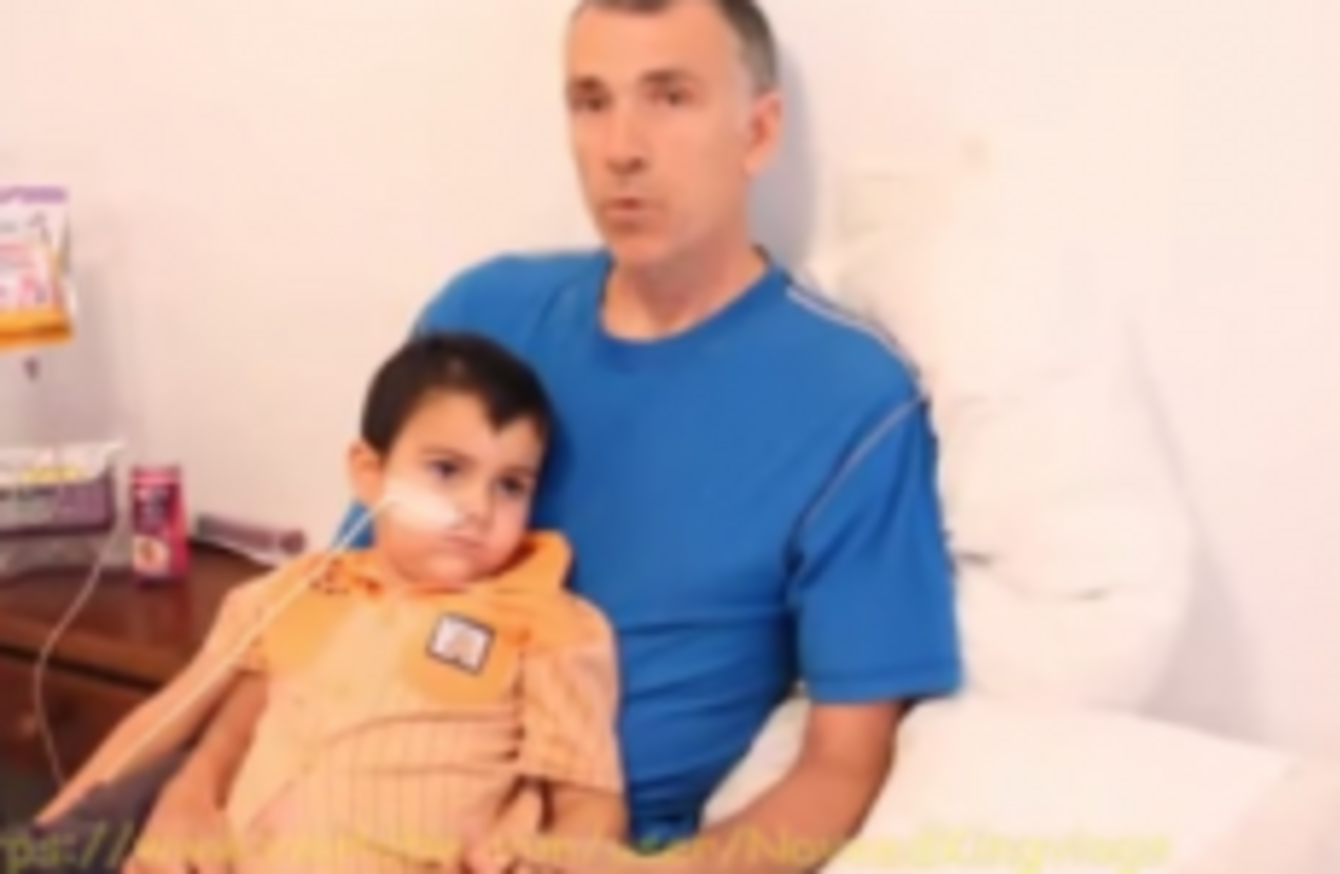 Image: screengrab
Image: screengrab
BRITISH PROSECUTORS HAVE said that they will withdraw an arrest warrant against the parents of Ashya King.
They fled England with their 5-year-old son who has a brain tumour last week – but were found in Spain on Saturday.
Ashya is currently receiving treatment at a hospital in Malaga – while his parents, Brett and Naghemeh, are in custody in the country.
The case has prompted an outcry in Britain, where some 130,000 people have signed a petition calling for the boy to be reunited with his parents.
British Prime Minister David Cameron immediately welcomed the move on his Twitter feed:
When Ashya's parents took him out of a hospital in Southampton it prompted the British police to apply for an arrest warrant for them – over fears that Ashya's condition could drastically deteriorate.
The Crown Prosecution Service (CPS), which oversees criminal prosecutions in England and Wales, has now confirmed that it is dropping the arrest warrants.
No further action will be taken against Mr and Mrs King and we are now in the process of communicating this decision to the Spanish authorities so that they can be reunited with their son as soon as possible.
Additional reporting by AFP.