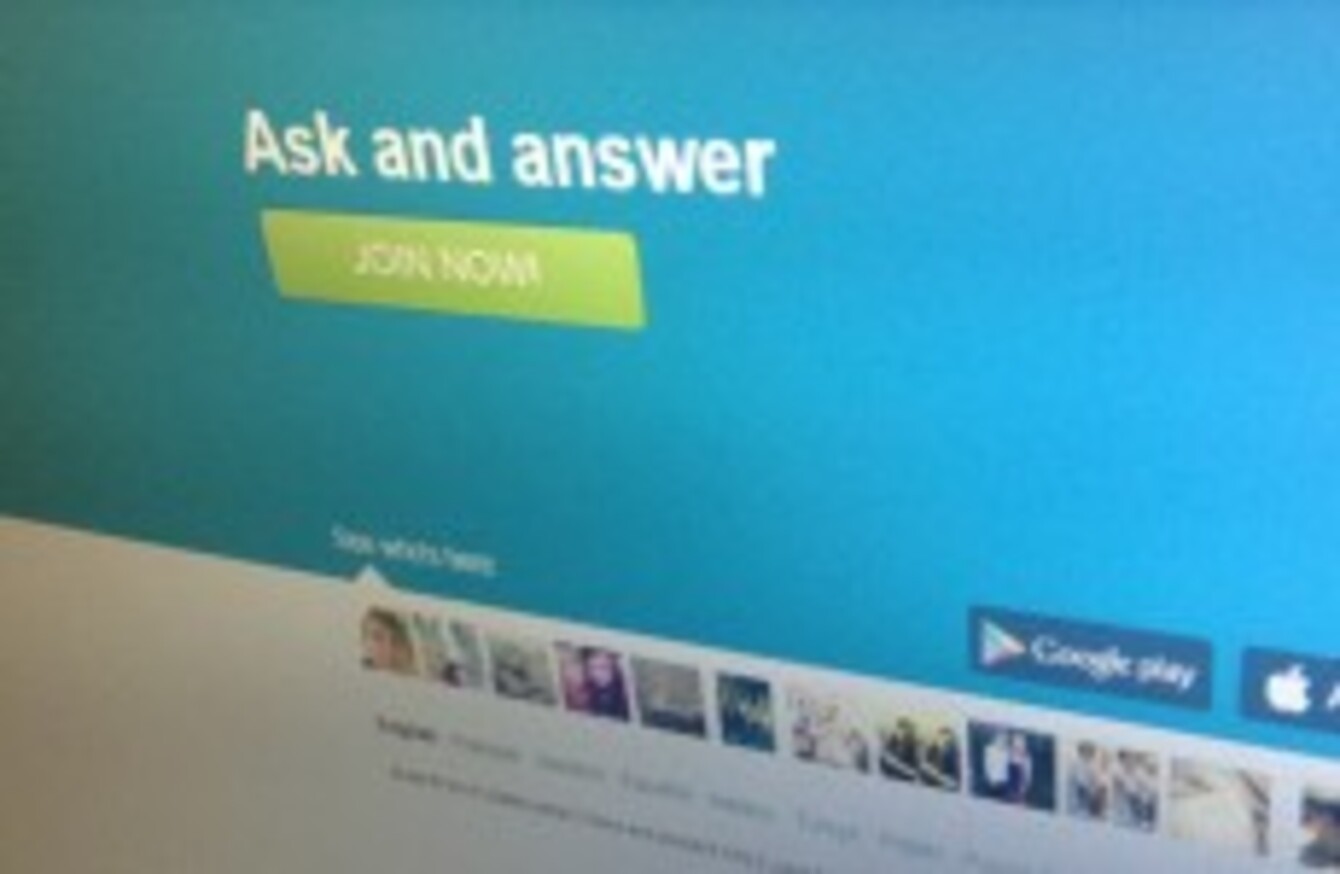 Image: TheJournal.ie
Image: TheJournal.ie
CONTROVERSIAL WEBSITE ASK.FM has appointed a five person safety advisory panel to help tackle cyber-bullying and other online security issues.
It includes Dublin-based expert Dr Brian O'Neill, who, in tandem with his role as head of DIT's school of media, also serves as director of internet guidance group EU Kids Online in Ireland.
O'Neill also chairs the Government's advisory group on internet content, set up at the end of 2013. Ask.fm was linked with the deaths of Leitrim teenager Ciara Pugsley and Donegal schoolgirl Erin Gallagher that year.
It relocated to Ireland last November — a move that caused some concern in Government…
However, the service's new boss has since committed to making the site safer for users. In an RTÉ interview carried out in the wake of the Irish move, Doug Leeds distanced his vision for the website from that of its Latvian founders, and outlined a number of new safety procedures.
The purpose of the new advisory panel is to assist Ask.fm "with a global view on industry-leading guidance, research and best practices as it develops new polices, procedures and strategies for enhancing user safety on the site" a statement said.
"Children's use of both the Internet and mobile devices continues to shift rapidly, and key to ensuring youth safety online is an understanding of what motivates them, and their use of the technology," Brian O'Neill said in the statement.
I look forward to teaming up with my peers in this space and guiding Ask.fm toward evidence-based strategies to keep younger audiences safe and responsible as they navigate their digital worlds.