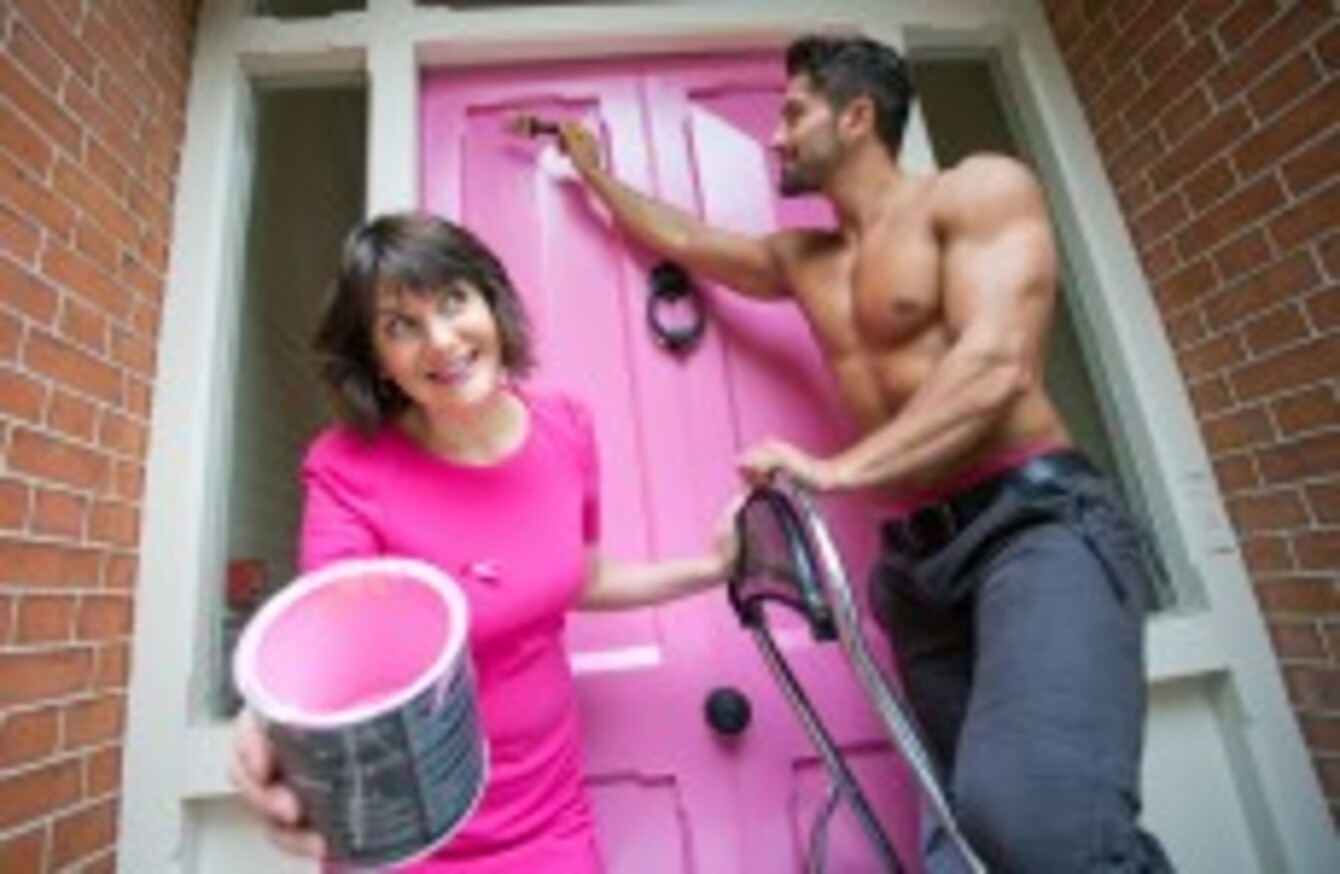 RTÉ's Keelan Shanley as on hand today to help out with the launch.
Image: Naoise Culhane
RTÉ's Keelan Shanley as on hand today to help out with the launch.
Image: Naoise Culhane
THE IRISH CANCER Society has announced the roll-out of a national clinical study aimed at understanding how aspirin may improve outcomes in breast cancer patients.
The research will be conducted by its first collaborative cancer research centre, BREAST-PREDICT and follows on from a recent research breakthrough which found that women prescribed aspirin regularly before being diagnosed with breast cancer were less likely to have it spread to the lymph-nodes.
The charity said the next step in this research will be to investigate how aspirin may have this effect. Researchers are now looking to gather information on exposure to this medicine from almost 3,000 patients across the country.
Improving lives
Patients will be asked to answer some questions on their recent exposure to aspirin, information which can then be analysed by researchers. Scientists will also carry out laboratory-based studies to examine the mechanisms by which this drug might act to reduce the risk of breast cancer spreading.
"Ultimately, through this research, breast cancer patients in Ireland today are playing an important role in improving the lives of breast cancer patients in the future," commented the cancer charity's acting head of research, Dr Sinéad Walsh. This study is just one of a number of clinical studies run by the organisation.
Samples collected from patients undergoing treatment are profiled in order to understand how tumours can adapt and evolve in response to treatment, and to understand why certain patients develop resistance, while others are cured. Scientists are also working on identifying biomarkers which could indicate the presence of breast cancer, or the most appropriate treatment for a specific patient.
Paint it Pink
The announcement of the roll-out of the clinical study comes as the Irish Cancer Society launches their new breast cancer campaign, Paint it Pink.
The campaign is calling on men and women throughout Ireland to come together this October in the fight against breast cancer by doing something big or small to Paint it Pink, and raise money for the society's work.
"The campaign is all about doing something to paint it pink this October, sharing pictures of your activity online, and texting the word Pink 50300 to donate €4 to the Society, commented Irish Cancer Society CEO John McCormack today. "We can't continue our work in the fight against breast cancer without raising significant funds, so we hope men and women across the country will get behind the campaign and paint it pink with us!"