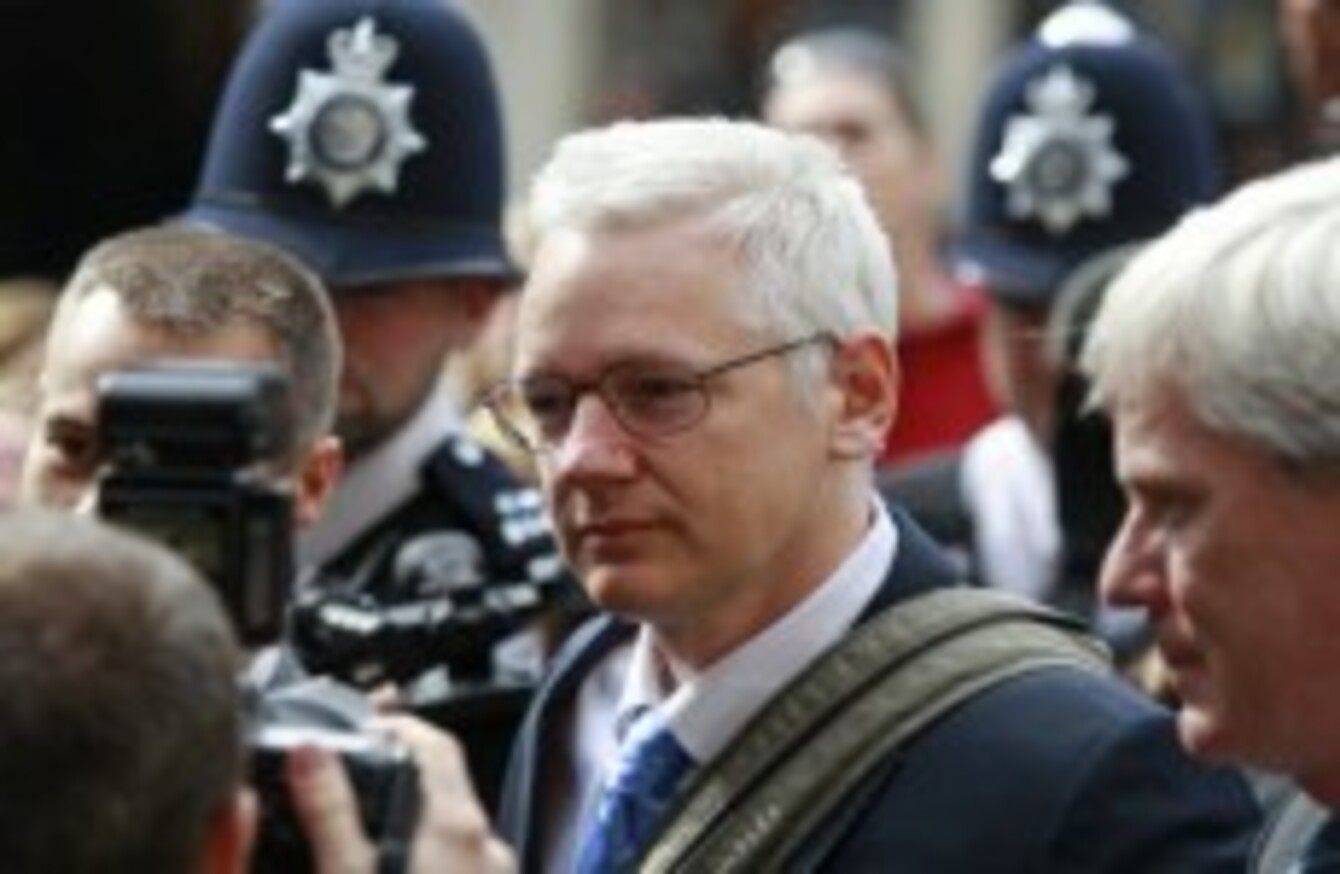 Julian Assange arrives at the High Court in London for his extradition appeal hearing
Image: Lefteris Pitarakis/AP/Press Association Images
Julian Assange arrives at the High Court in London for his extradition appeal hearing
Image: Lefteris Pitarakis/AP/Press Association Images
THE EXTRADITION HEARING of Wikileaks editor-in-chief Julian Assange began today.
He arrived at London's High Court this morning after it was ruled in February at Belmarsh Magistrate's Court that he be extradited.
Swedish prosecutors want Assange extradited to Sweden from the United Kingdom so that they can question him about allegations of sexual misconduct in August 2010.
He has not been charged with a crime and denies the rape and sexual assault allegations, which were made by two women.
CNN reports that Judge Howard Riddell dismissed the defence arguments, which were made on procedural and human rights grounds, and said that the allegations are extraditable offences.
The judge also said that the European arrest warrant for Assange was valid and that it was "untrue" to claim that Assange would not be able to get a fair trial in Sweden.