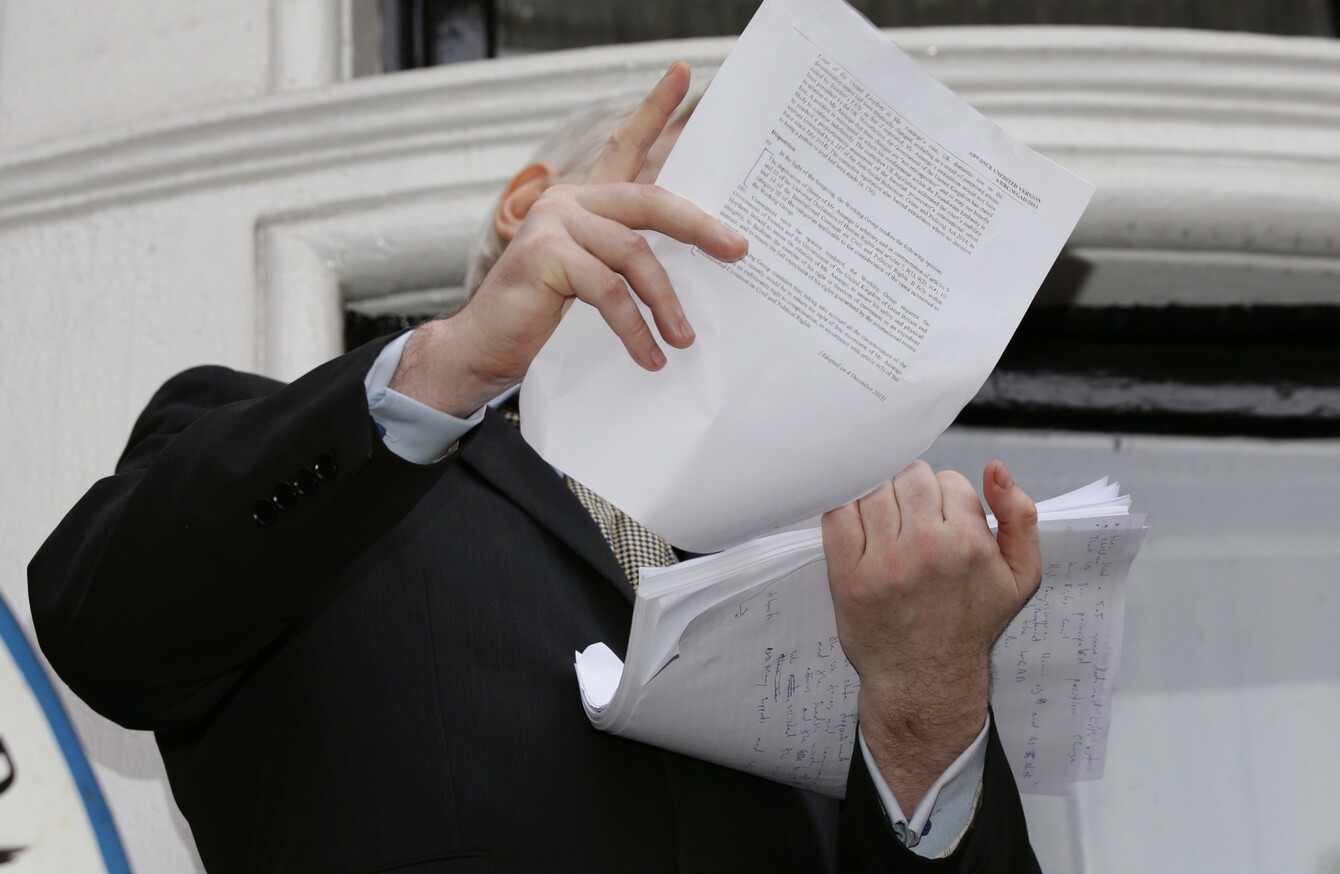 Assange on the balcony of the Ecuadorian embassy in London.
Image: Yui Mok
Assange on the balcony of the Ecuadorian embassy in London.
Image: Yui Mok
A SWEDISH APPEALS court has upheld an arrest warrant for WikiLeaks founder Julian Assange over a 2010 rape accusation, rejecting his request to have it lifted.
The court announced in a statement that Assange is "still detained in absentia."
Assange has been holed up in the Ecuadorian embassy in London since 2012, fearing that if he returns to Stockholm he will be extradited to the United States to face charges over secret documents leaked by his organisation.
Today, the Swedish court has ruled against him for the eighth time.
The appeals court ruled that it:
Shares the assessment of the (lower) district court that Julian Assange is still suspected on probable cause of rape… and that there is a risk that he will evade legal proceedings or a penalty.
During a trip to Stockholm for a series of conferences, Assange is accused of having sex with a WikiLeaks supporter in her thirties without a condom while she was asleep on 17 August, 2010.
The statute of limitations on the rape allegation, which could lead to up to four years in prison, expires in August 2020.
An accusation of sexual misconduct by a second woman in the Swedish capital a few days earlier reached its statute of limitations in 2015.
Assange denies all allegations, insisting that the women gave their consent and that there is a political motivation for the investigations.