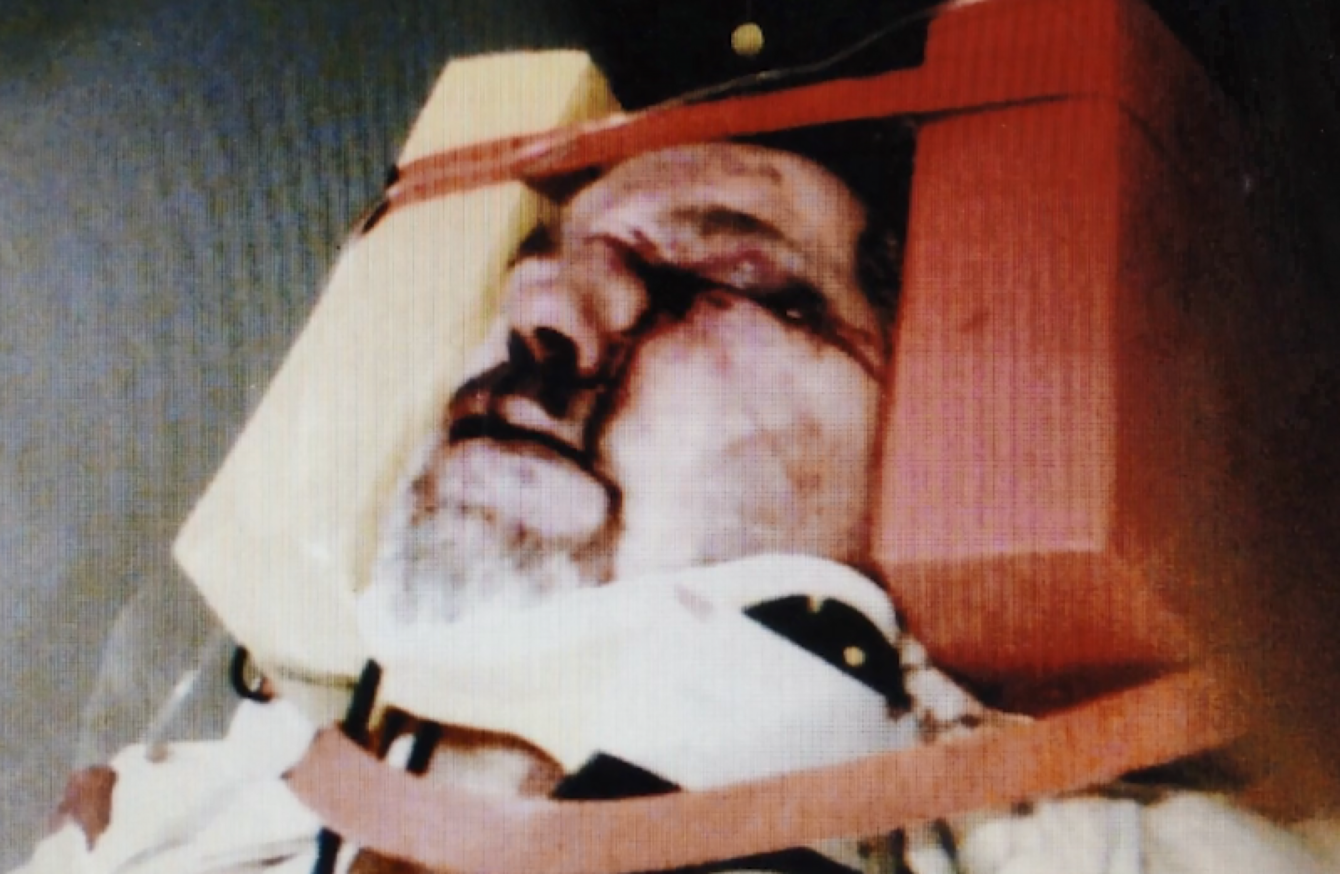 Hill underwent ten hours of surgery to reconstruct his eye socket and cheek.
Image: Magamedia Productions
Hill underwent ten hours of surgery to reconstruct his eye socket and cheek.
Image: Magamedia Productions
IN 2008, RENOWNED traditional musician Noel Hill's life completely changed.
He had moved to Connemara with his two children, eager to raise them in an area filled with Irish language, music and culture.
Hill got into a legal dispute in 2008 with a local builder who had done work on his house the previous year.
On Stephen's Day, he went for drinks with some friends in a local pub. He went to the toilet and when he stepped into one of the cubicles, a man came up behind him.
"He came up behind me unexpectedly, I was inside the cubicle, I couldn't escape. And he hit me on the head and I fell to the floor," Hill said in a TG4 documentary due to air this month.
And that's when he really did the damage. He focused on my head, he had no interest in kicking or hitting me anywhere else on my body. I suffered a lot of broken bones. This eye had been pushed back into my head.
"After that everything just went black."
Speaking about the impact that night has had, he said: "It changed my life utterly, within a matter of forty seconds."
'I stopped going out'
His daughter Aisling is also interviewed in the documentary about Hill. She was 16 when he was assaulted and got the call when she was at home watching a movie.
"Dad had been attacked. And there was a chance he wouldn't survive the night. I sat in the living room for a week. I didn't move until I was allowed to see him," she said.
He underwent ten hours of surgery to reconstruct his eye socket and cheek.
"I stopped going out completely except for the things I had to do with the kids," he said, as he explained he battled depression and post traumatic stress disorder for years.
"He was frightened, we tried to pull him out of it," Aisling said.
A year to the day after the attach, we brought Dad downstairs and he played for the first time since the attack. I couldn't even play the tune right, I was crying and everything. I was just so happy to see him playing again.
'It was a great relief'
The case against builder Michael Folan, from Teach Mór, Lettermullen, Co Galway, was delayed until 2015. The court heard from Hill's plastic surgeon that his left eye socket had been pushed back into his skull "like an egg in an eggcup".
Hill also told the jury at the time that he was certain he was going to die.
Folan was sentenced to ten years in prison, with the last three suspended.
"I will never forget the day as long as I live," Hill said in the documentary. "And it was a great relief when that man was found guilty."
Though he is still haunted by the events of that night, he has tried to get on with his life now, teaching music to the next generation of performers.
"Without music, I think I might have lost my mind."
The documentary, Noel Hill – Aisling Ghéar [Broken Dream], by Magamedia Productions, will be aired on TG4 on 18 April.