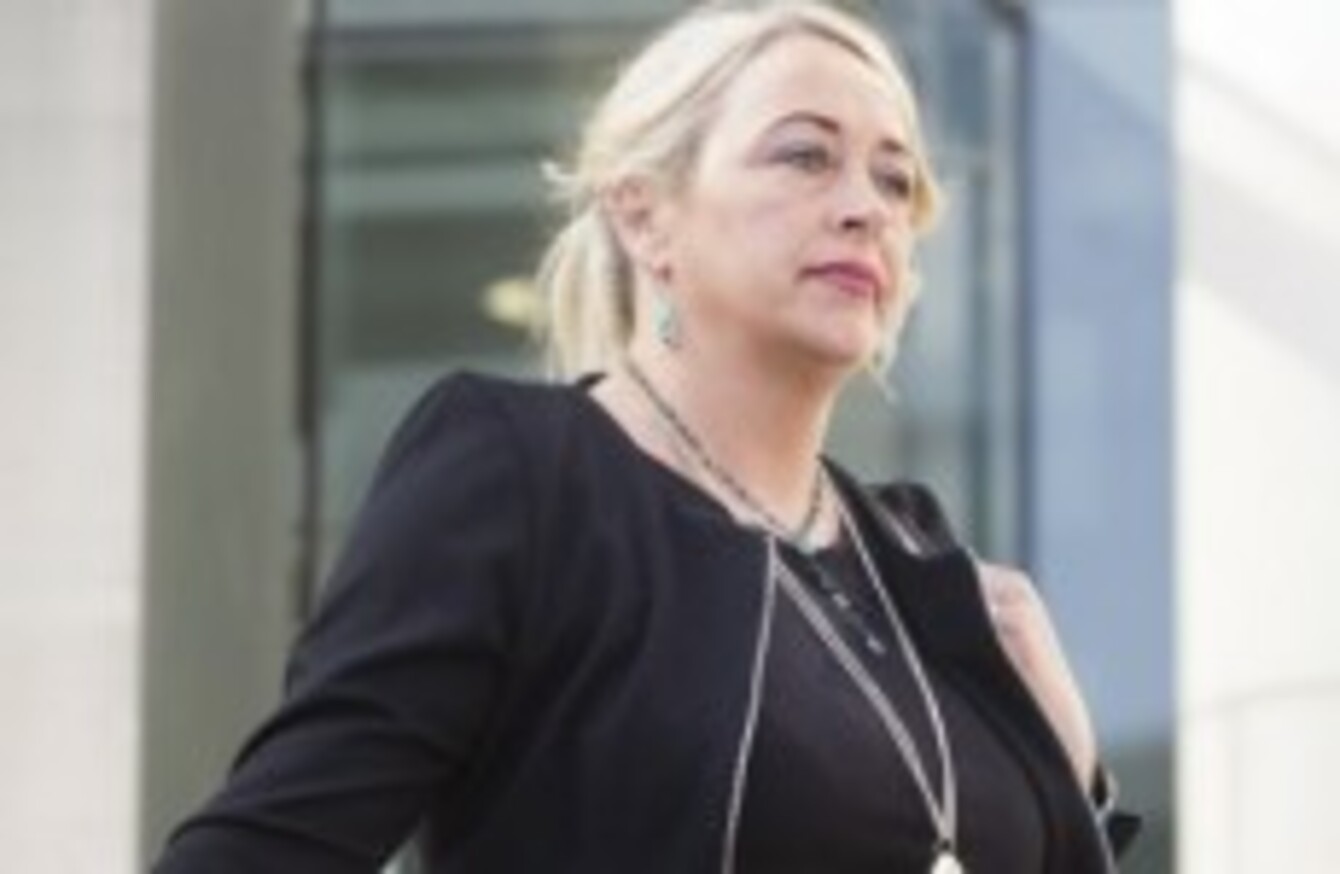 Image: Sam Boal/Photocall Ireland
Image: Sam Boal/Photocall Ireland
DUBLIN WOMAN GAIL O'Rorke was today found not guilty of attempting to assist the suicide of her friend.
O'Rorke was in court charged with making arrangements for MS-sufferer and friend Bernadette Forde to travel to Dignitas in Zurich. The trip Ms Forde had planned was eventually cancelled after gardaí were notified by a travel agent. Gardaí warned that to travel with a person who wants to end their life is an offence in Irish law.
O'Rorke had previously been acquitted of two charges of assisting Forde's suicide by allegedly helping to procure a lethal dose of drugs and making funeral arrangements. The judge ruled there was insufficient evidence for both charges.
O'Rorke was called an "honest, decent woman faced with a huge dilemma" by judge Pat McCartan.
The case was the first of its kind under the Criminal Law (Suicide) Act, introduced in 1993 when suicide was decriminalised.
But, why is assisting someone to do something that is not a crime illegal?
The answer is complicated.
In 1993, the Criminal Law (Suicide) Act was introduced. It is described as being an act to repeal Section 9 of the Summary Jurisdiction (Ireland) Amendment Act, 1871.
That section reads:
Where any person is charged before a justices of the district with having in any manner attempted to commit suicide, if the person charged shall confess the same, it shall be lawful for the justice to convict the person charged, and commit him to the common gaol or house of correction, there to be imprisoned, with or without hard labour, for any period not exceeding three months.
Section 2 of the 1993 act repeals this section explicitly, but keeps aiding and abetting the suicide illegal.
A person who aids, abets, counsels or procures the suicide of another, or an attempt by another to commit suicide, shall be guilty of an offence and shall be liable on conviction on indictment to imprisonment for a term not exceeding fourteen years.
Legal sources say that while there has never been a prosecution under this law, previous cases have arisen that may have been prosecuted – but weren't. Sources believe a conviction under the act could never be straightforward as there is a weakness in the legislation.
Will there be prosecutions?
That is because the cases are extremely human. They raise questions of morality and ethics that cannot be rigidly enforced by the law.
Currently, euthanasia is completely banned in Ireland. The maximum penalty for it or assisted suicide is 14 years.
In 2013, the Supreme Court ruled that there is no Constitutional right to die, upholding a High Court ruling against activist and MS sufferer Marie Fleming. However, the seven-judge panel made it clear to lawmakers that their judgement did not preclude them from looking at the current laws to deal with cases such as hers. However, there is no political appetite to amend this law.
One source says that the current government "isn't going near it with a ten-foot barge pole".
Two years later, the Forde case has heightened awareness of the plight faced by those with aggressive MS and those seeking to end their own lives.