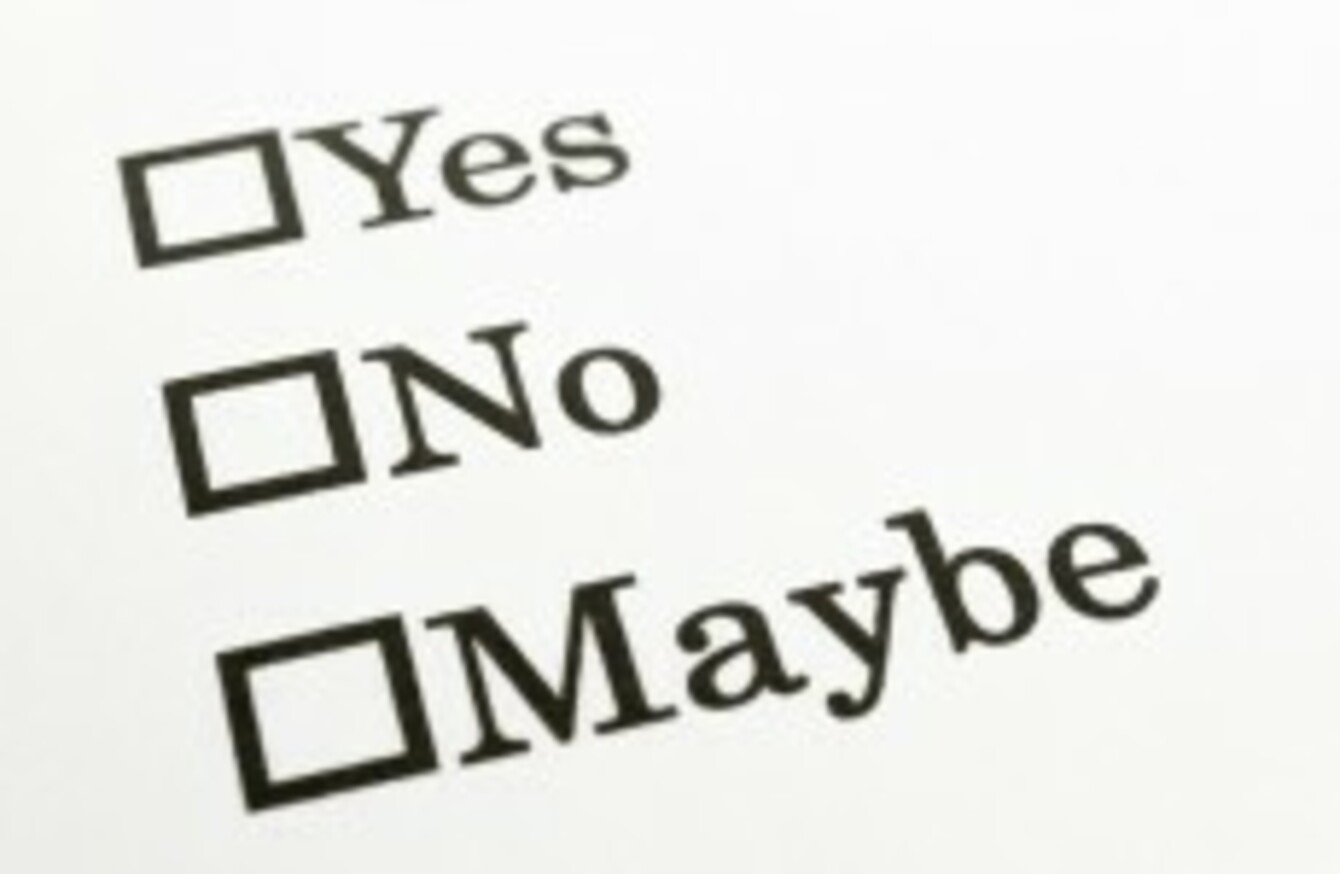 Image: Shutterstock/Sakuoka
Image: Shutterstock/Sakuoka
THE ASSOCIATION OF Catholic Priests (ACP) has decided not to adopt an official stance on May's pivotal same-sex marriage referendum.
"After a consultation with our members, the results of which indicated clearly a wide range of views, the ACP has decided not to adopt a position in favour of or against the Marriage Equality referendum," the association said in a statement.
At the same time we appeal for a respectful and civilised debate in which the issues involved can be discussed in a calm and reasonable manner.
We need to remember that the use of intemperate language can cause deep hurt among gay people and their families, as well as doing further damage to an already ailing church.
The consultation in question took the form of an email survey of all members of the ACP regarding their views.
Of the roughly 1,030 members only a small minority responded to the survey, which was not anonymous.
Speaking to TheJournal.ie spokesman for the association Fr. Brendan Hoban said that with such a 'disparity of views' within the organisation it didn't make sense to have a definitive stance.
"First of all, the numbers who responded, as opposed to the number of members we have, the majority of them would have been for a no vote," he said.
The majority were against it, but a minority would have been in favour.
Not only that, but some priests would have had certain issues and reservations with certain aspects of the debate, and others would have no problem with those issues but would have reservations about something else.
Without consensus it doesn't make sense to have a unified position.
So there's no whip system involved with the ACP it seems.
Earlier, Hoban told the Today with Seán O'Rourke Show on RTE Radio 1 that "priests without a great deal of control of their language can end up saying things they don't mean to say".
"We have to respect the dignity and intelligence of people and their ability to make a conscientious decision for themselves.  It's not a case of 'I know more than you know'," he said.
When asked whether it was the case that the debate is something the church should stay out of Hoban agreed.
Many of our members would agree with that, and believe in that I think.