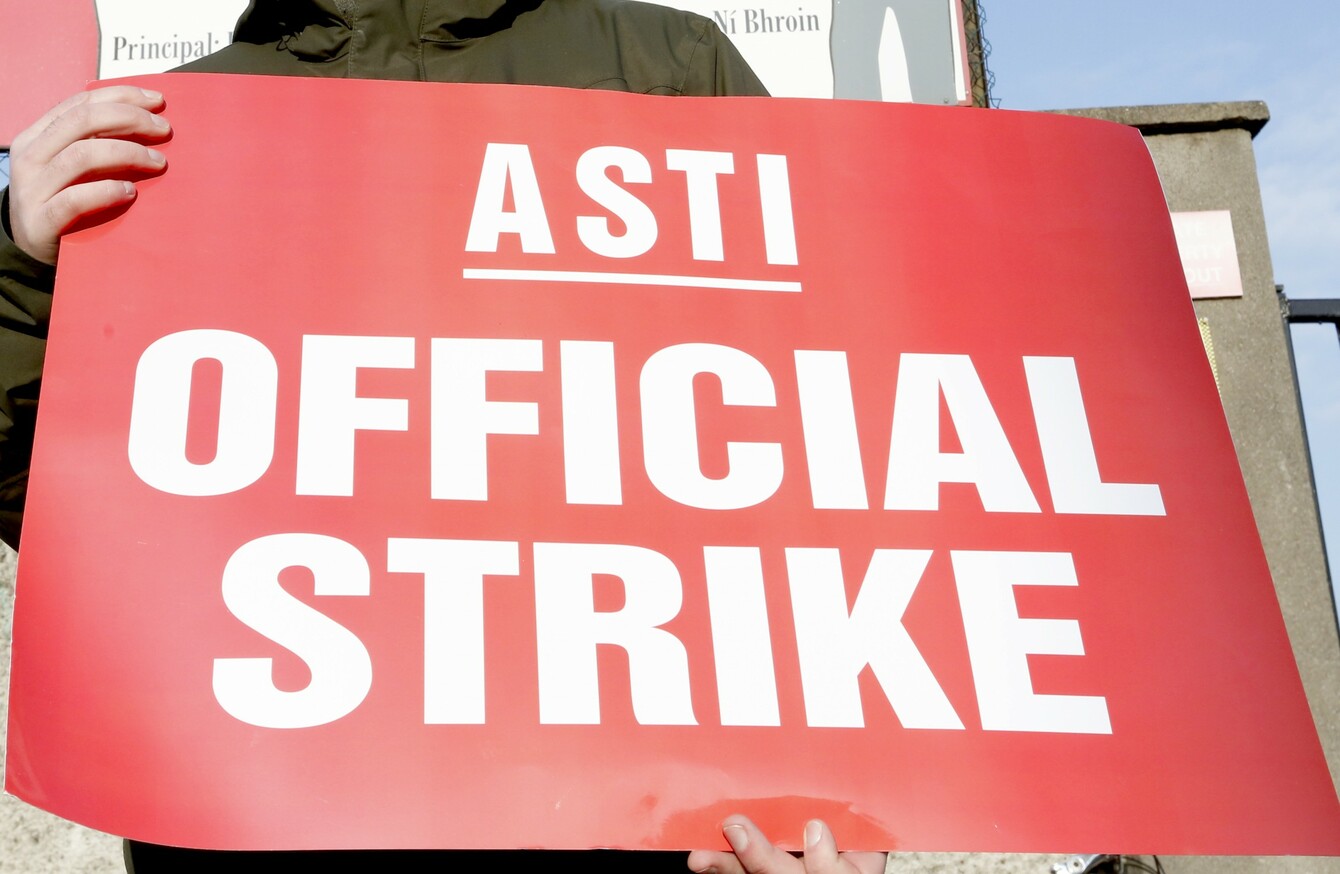 Image: Sasko Lazarov/Photocall Ireland
Image: Sasko Lazarov/Photocall Ireland
THE RESULTS OF a ballot of secondary school teachers on potential strike action will be revealed today.
ASTI members have been voting on two separate issues, pay rates for newly qualified teachers and the potential withdrawal of supervision and substitution duties.
On the first issue, teachers are arguing for the restoration of common pay scale for all teachers. The union says that teachers who entered the profession after 2010 are on different pay scales than their colleagues even though they do the same jobs.
The union's general secretary has said that recently qualified teachers are at the double-disadvantage of being faced with years of "casual short-term contracts" as well as the inferior pay scales.
The second issue relates to measures applied to ASTI members following their rejection of the Lansdowne Road Agreement in 2015.
Their rejection meant an effectual pay freeze was imposed on them, preventing teachers from receiving salary increments they were due. It also resulted in non-payment of money due for supervision and substitution work.
The union has described the Department of Education's response to their rejection of the Lansdowne Road Agreement as a "most serious escalation".
"We must now give a strong message to the Government that this treatment is unacceptable," ASTI president Ed Byrne said when the ballots were announced.
In tandem with the results of the ballot, the ASTI is holding a protest the Dáil at 5pm this evening.