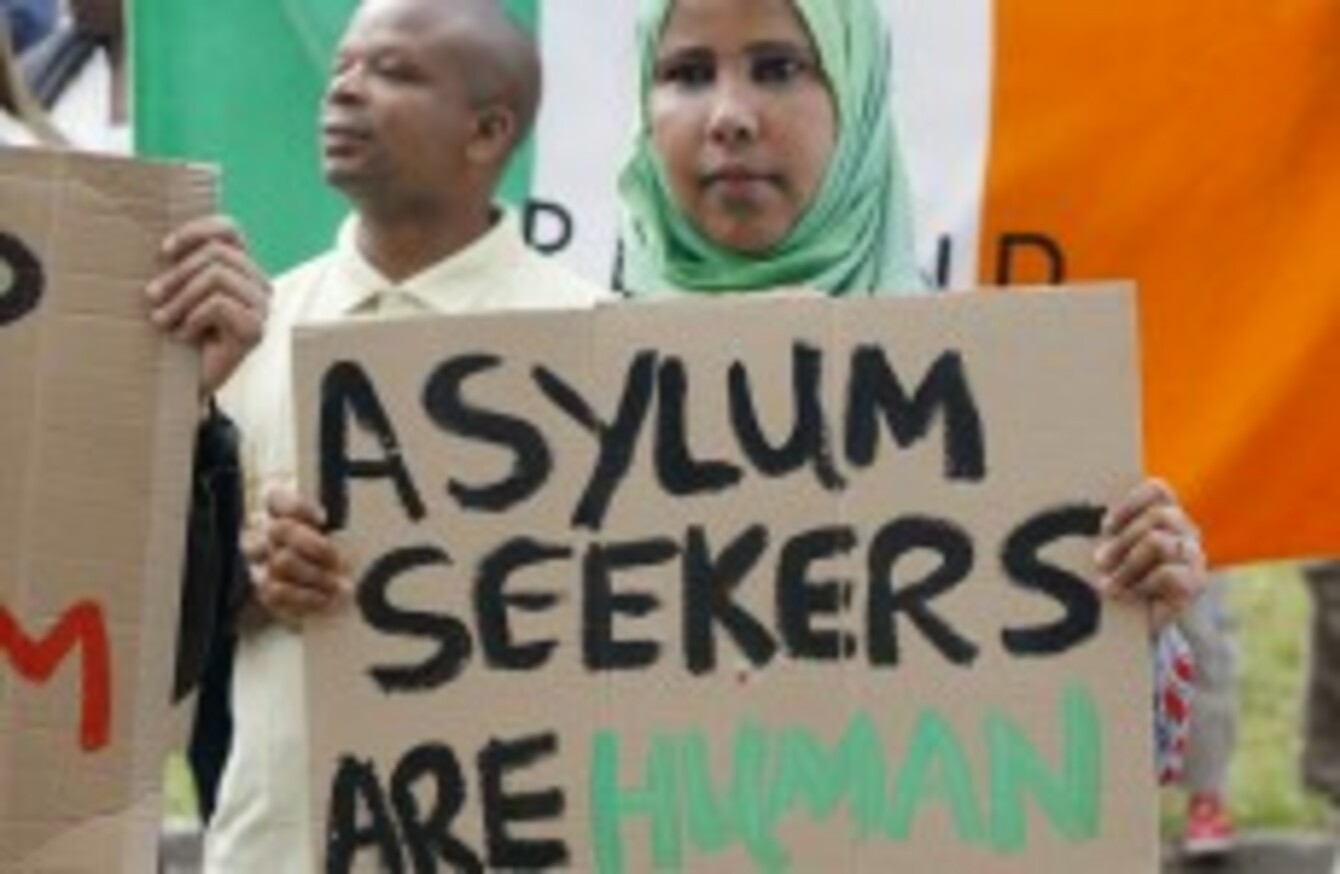 Image: Mark Stedman/Photocall Ireland
Image: Mark Stedman/Photocall Ireland
THE RISE IN the number of people applying for asylum in Ireland in the first half of 2014 was slightly above the rise across Europe.
The UNHCR, the UN's refugee agency, has released their new Asylum Trends report, which is based on data received from 44 governments in Europe, North America and parts of the Asia-Pacific.
The report says 330,700 people asked for refugee status in these countries between the start of January and the end of June, a 24% rise from a year earlier, and slightly higher than in the second half of last year when there were 328,100 claims.
The report says that, based on historical norms of higher numbers of asylum-seekers in the second half of each year, 2014 could produce as many as 700,000 claims – the highest total for industrialized countries in 20 years and a level not seen since the 1990s conflict in former Yugoslavia.
"War, armed conflict, and human rights concerns in countries such as the Syrian Arab Republic and Ukraine are among the principal reasons for the rise in the number of asylum-seekers" said Sophie Magennis, Head of Office with UNHCR Ireland.
The increase in Ireland is in line with that trend, where 591 people applied for asylum in in the first half of 2014, up from 469 in the same period in 2013. However, it is important to stress that it is from a low base with less than 1,000 people applying for asylum in 2013.
Overall, Syria was the main country of origin of people seeking asylum with a more than two-fold increase (48,400 claims compared to 18,900 in the same period in 2013). Iraq, where hundreds of thousands of people have become newly displaced this year, produced 21,300 asylum applications, followed by Afghanistan (19,300) and Eritrea (18,900).