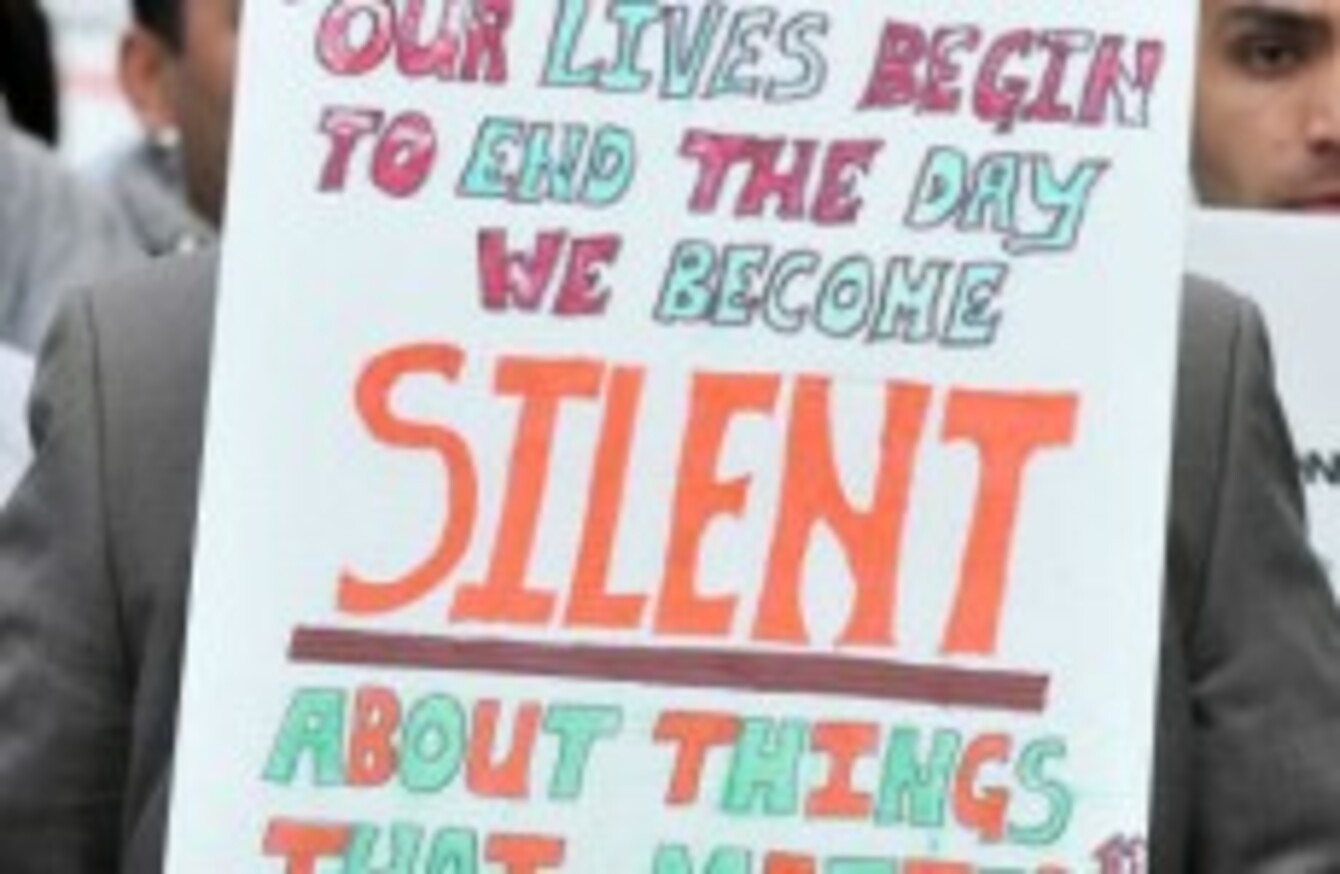 Image: Laura Hutton via Photocall Ireland
Image: Laura Hutton via Photocall Ireland
A DEMONSTRATION WILL be held later today calling for the closure of a Direct Provision centre in Limerick.
Doras Luimní, an NGO based in Limerick, believes that Mount Trenchard has garnered a reputation as the centre used as a "form of punishment", as well as one to accommodate individuals with challenging behaviour and complex cases.
Karen McHugh is the CEO of Doras Luimní and she says: "Mount Trenchard epitomises all of the major failures of Direct Provision.
"Mount Trenchard as an institution cannot and does not meet the mental health needs of its residents: there is very limited support available for a very vulnerable group.
The isolation of Mount Trenchard and its overcrowded and inhumane living conditions sees eight male adults of different nationalities sharing a room.
The demonstration will be held at 2pm today in Limerick city centre on Bedford Row and the corner of O'Connell Street.
The Justice Department said ,"Decisions on the opening or closures of centres are taken in line with the need for accommodation at any time.
"The Reception & Integration Agency will continue to monitor its requirement for Mount Trenchard, as with all other centres, in line with the needs of asylum seekers and in accordance with Government policy."
RIA accommodates approximately 4,300 persons and has accommodated over 52,000 persons since April 2000.
Mount Trenchard is situated in an isolated rural area in Foynes, Limerick – the nearest town is three to four miles away. Fifty-four people are living in the centre.
Four men went on hunger strike this week due to the conditions.
Last week, two asylum seekers were transferred to new accommodation on the same day they took part in a protest outside the centre.
Doras Luimní's call for the immediate closure of Mount Trenchard is being supported by the Irish Refugee Council.
Its CEO Sue Conlan said: "The Reception and Integration Agency of the Department of Justice does not appear to have taken seriously the issues that have been raised with them in the past about Mount Trenchard."