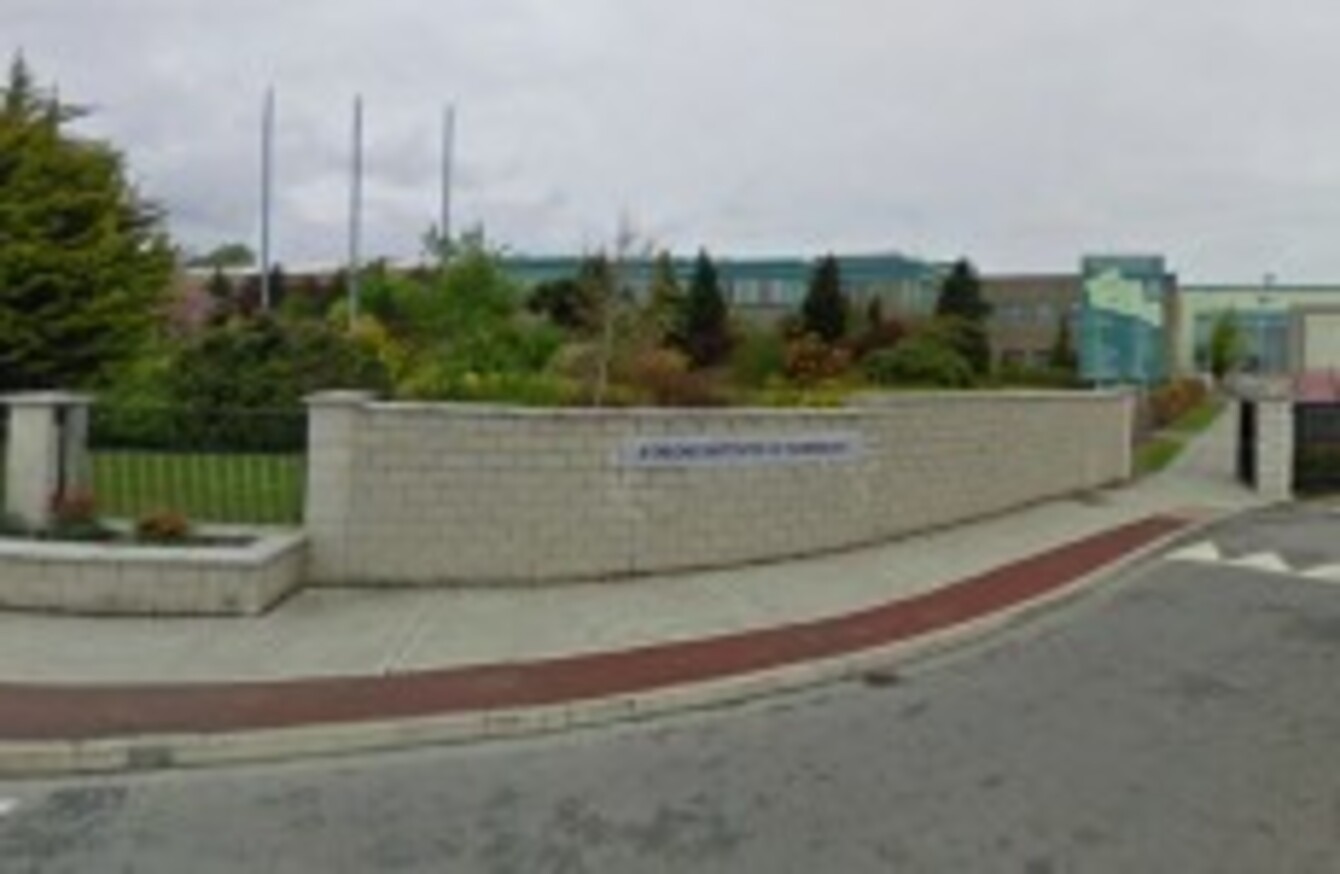 Athlone Institute of Technology
Image: Google Street View
Athlone Institute of Technology
Image: Google Street View
TWENTY-ONE STUDENTS in the country's only audiology course have been forced to change courses after Athlone Institute of Technology was forced to cancel the programme because of a lack of accreditation.
The four-year course began last September, but a decision by the British Academy of Audiology (BAA) not to accredit foreign courses meant the college had to pull the plug.  Brian Lynch, the communications manager at AIT, said that the students on the course were required to do a year's placement and the decision by the BAA led to students being unable to carry out this placement.
"There is no Irish board that can accredit the course," said Lynch who added that he was keen to refute charges that the college had failed to communicate with the students.
"The Higher Education Authority (HEA) then advised AIT to discontinue the programme. Accreditation of the degree was central to the current cohort of students being able to undertake clinical placement in the third year of the BSc.
AIT deeply regrets this situation and the difficulties which it has raised for students and their families.
'There is no going back'
However one of the students in the class, says that students have wasted up to €5,000, as well as "a year of our lives".
"On 25 July, AIT acknowledged that the course was definitely not cancelled during a meeting with two fellow students. It was seeming highly likely that our course would get accredited.
"Within moments of finding out that the original course was indeed not cancelled, basically the whole class decided to stick with it i.e. come back to it in September.
Just as we were all celebrating the return of the course we received the heartbreaking news that AIT had been advised to discontinue the course. The course is definitely cancelled now. There is no going back.
The student says that the replacement course being offered in Athlone is 'not up to scratch' and that a course in Southampton University would cost £9,000 per year.