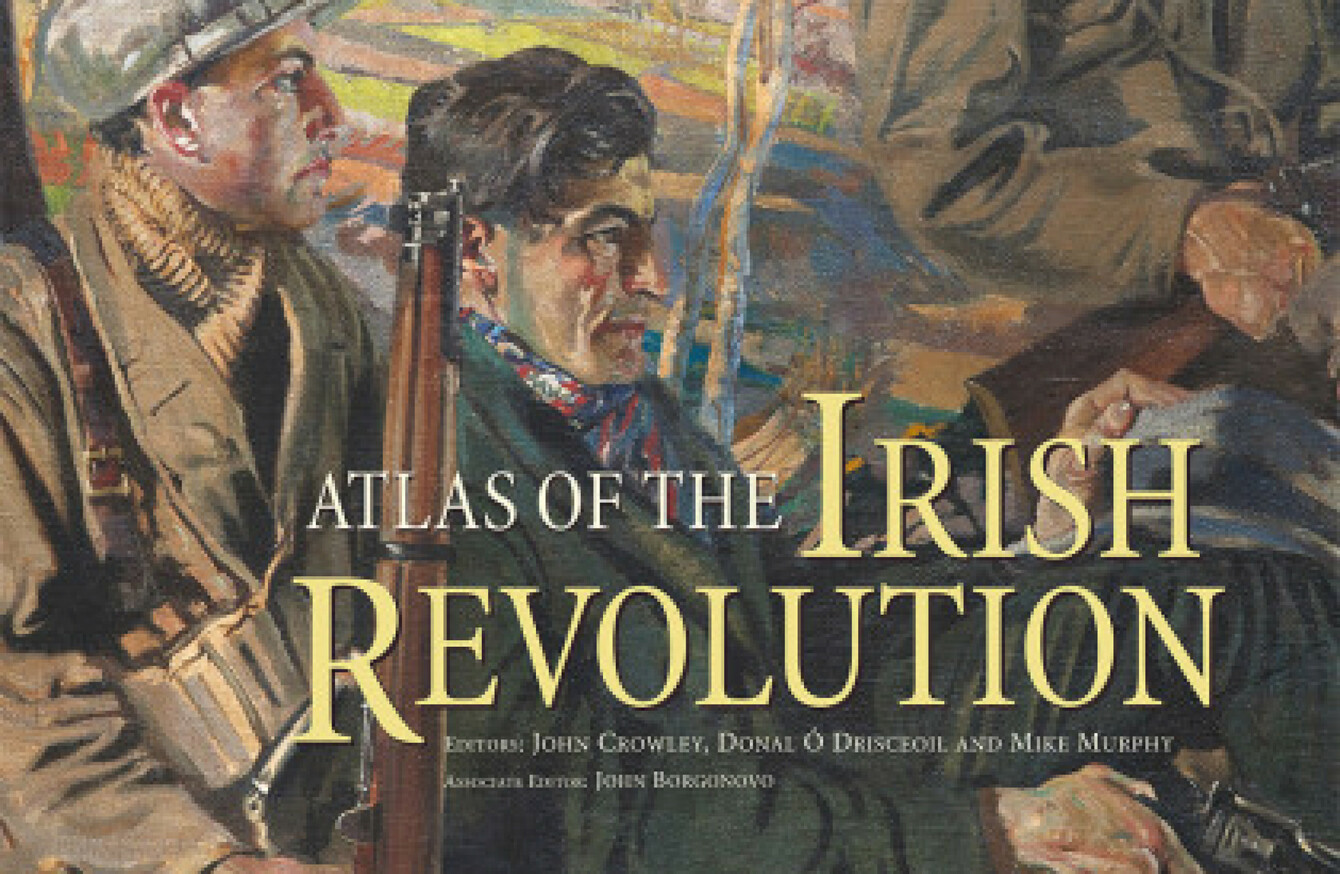 A BOOK WEIGHING 5gk and which is 1,000 pages long has been named Ireland's book of the year.
Atlas of the Irish Revolution, which tells the full story of Ireland's revolutionary history from 1913 to 1923, has been voted the Bord Gáis Energy Book of the Year for 2017.
The Bord Gáis Energy Book of the Year 2017 was chosen by a public vote from the list of category winners announced at the recent Bord Gáis Energy Irish Book Awards.
Previous winners of the award include Solar Bones by Mike McCormack, Asking For It by Louise O'Neill, The Spinning Heart by Donal Ryan and Solace by Belinda McKeon.
Published by Cork University Press, Atlas of the Irish Revolution brings together existing and ongoing research into the revolutionary period "in a broad ranging and inclusive manner".
The book is a chronologically and thematically organised treatment of the period, and includes sections on the evolution of the revolution, its aftermath, legacy and the collective memory and cultural representation of this transformative period of Irish history.
Dr John Crowley, one of the book's editors, from the Department of Geography in UCC and who worked alongside Donál Ó Drisceoil, Mike Murphy and associate editor John Borgonovo on the Atlas of the Irish Revolution, said:
We are very honoured to receive this award. The 1916 centenary clearly revealed not only Irish people's appetite for understanding their history but more importantly their place in that history. The Atlas of the Irish Revolution builds on that sense of connection and public engagement by providing new ways of seeing the revolutionary period. The 300+ maps in the atlas along with the hundreds of other images create a unique portal through which local communities can engage with pivotal events in their own history. The atlas speaks to a deep interest amongst Irish people in learning about their past and we are indeed grateful that they have supported this project in such vast numbers.
The Bord Gáis Energy Irish Book Awards is now in its 12th year.
Here's the full list of winners  from this year's awards.