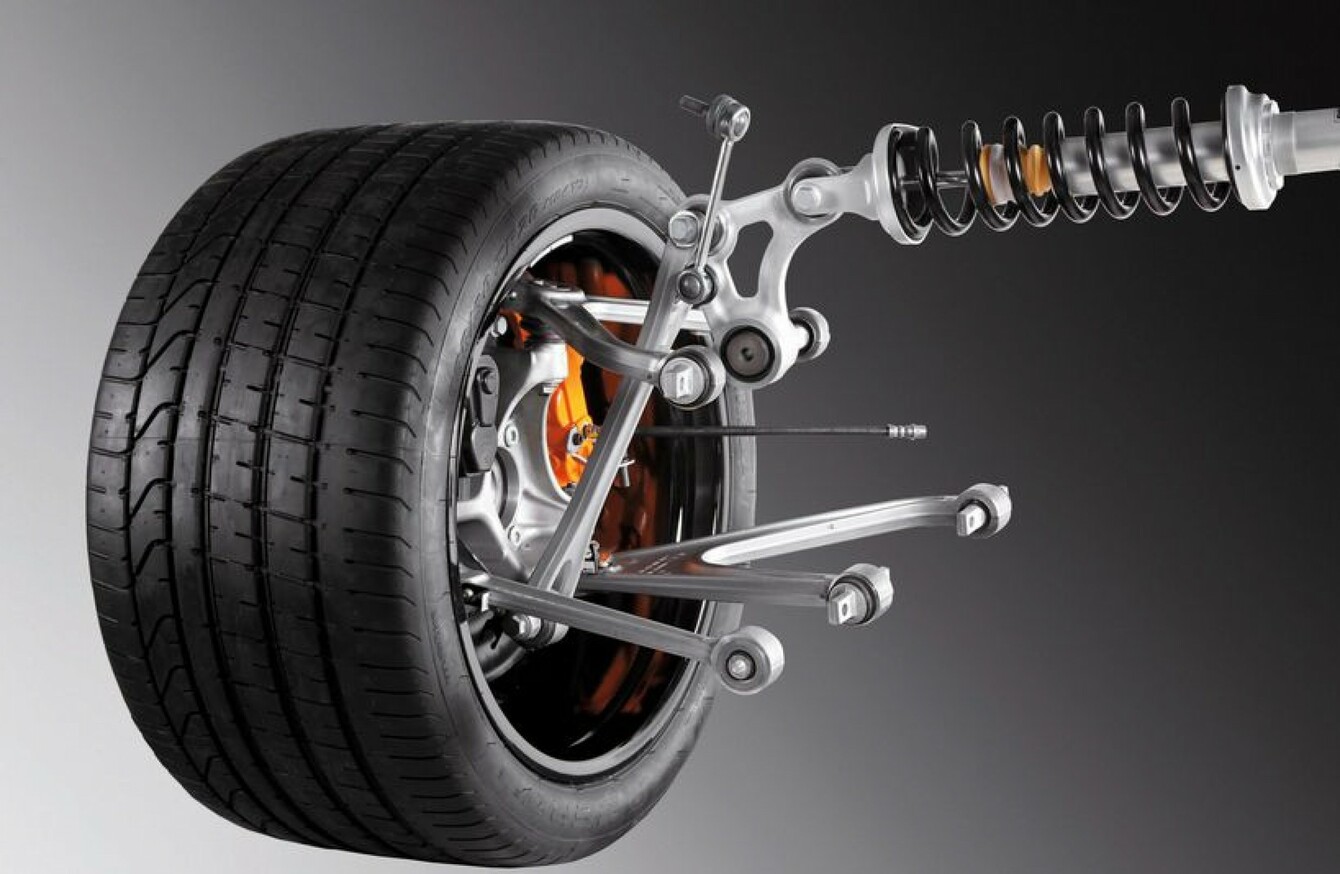 Image: Lamborghini
Image: Lamborghini
FINALLY, IRELAND'S POTHOLED roads may become a help and not a hindrance to drivers… well, drivers of Audi's future hybrid vehicles, anyway.
According to Audi, energy conservation will play an increasingly important role in its future models, including in the cars' suspension.
Audi is working on a prototype called eROT, in which electromechanical rotary dampers replace the hydraulic dampers used in today's cars – a development they say will result in an even more comfortable and fuel-efficient driving experience.
The principle behind eROT is easily explained – well, easily explained by an Audi engineer, that is. So over to Dr Stefan Knirsch, Board Member for Technical Development at Audi AG:
Every pothole, every bump, every curve induces kinetic energy in the car. Today's dampers absorb this energy, which is then lost in the form of heat. With the new electromechanical damper in the 48-volt electrical system, we put this energy to use. It also presents us and our customers with entirely new possibilities for adjusting the suspension.
The eROT system converts any kinetic energy created during compression and rebound into electricity. This is achieved via a lever arm that absorbs the motion of the wheel carrier. The lever arm then transmits this force via a series of gears to an electric motor, which converts it into electricity.
Furthermore, the new damper system's horizontally arranged electric motors in the rear axle area replace the upright telescopic shock absorbers – meaning extra space in the luggage compartment.
The regeneration output is 100 to 150 watts on average during standard road testing – from three watts on a newly-built motorway to 613 watts on a rough secondary road.
Under typical customer driving conditions, this equates to a CO2 savings of up to three grammes per kilometre (4.8g/mi). To put it another way, that could bring a car down a tax band and could trickle-charge a hybrid vehicle.