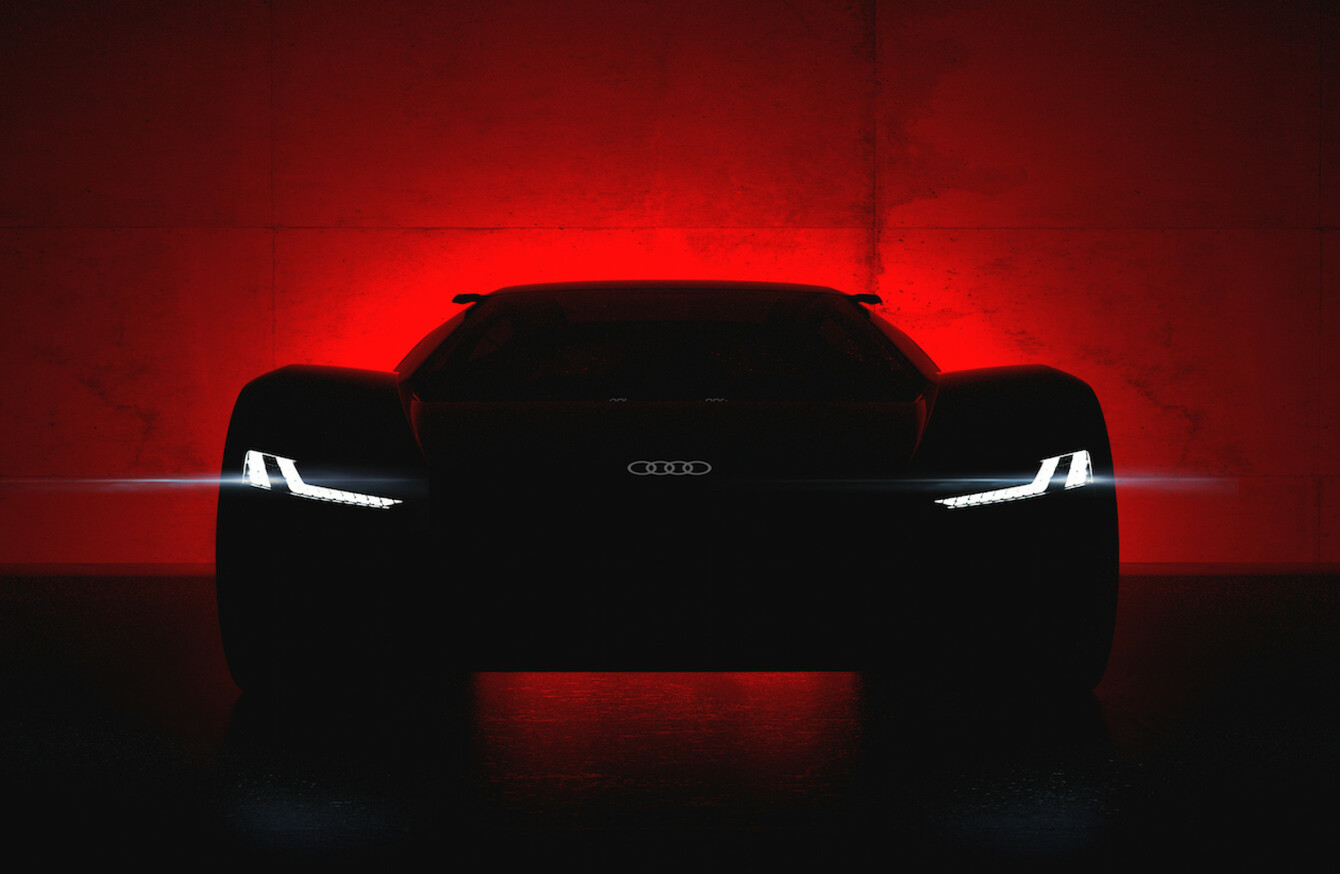 Image: Audi
Image: Audi
AUDI IS SET to debut an electric supercar concept and the upcoming Pebble Beach Car Week in California. The event is frequently used to showcase bold design concepts in addition to its famous concours classic car event.
To date, Audi has remained tight-lipped about the new concept other than revealing its name – PB 18 e-tron.
The PB refers to Pebble Beach and the year of the debut. It was developed in Audi's new Malibu Design Loft and will be shown in full on 23 August at the Laguna Seca racetrack. Following that, it will go on display at 'The Quail' event the next day before appearing on the lawn at the Concours d'Elegance.
Audi did produce a small number of electric R8 models as a test bed for the development of future models, and while it did create an electric R8 e-tron for the second-generation R8, it never made it to series production.
Those old enough to remember the 1991 Tokyo Motor Show may remember the Audi Avus concept that was introduced. The aluminium design was due to feature a 502hp 6.0-litre W12 engine, though the power unit was still in development at the time, so a replica was installed in the car. Even from the single teaser image that has been released thus far, it's clear to see some influence from the Avus appearing in the PB 18 e-tron.
Want to make sure you don't miss out on anything going on in the world of motors? Like us on Facebook and and follow us on Twitter for the latest updates.