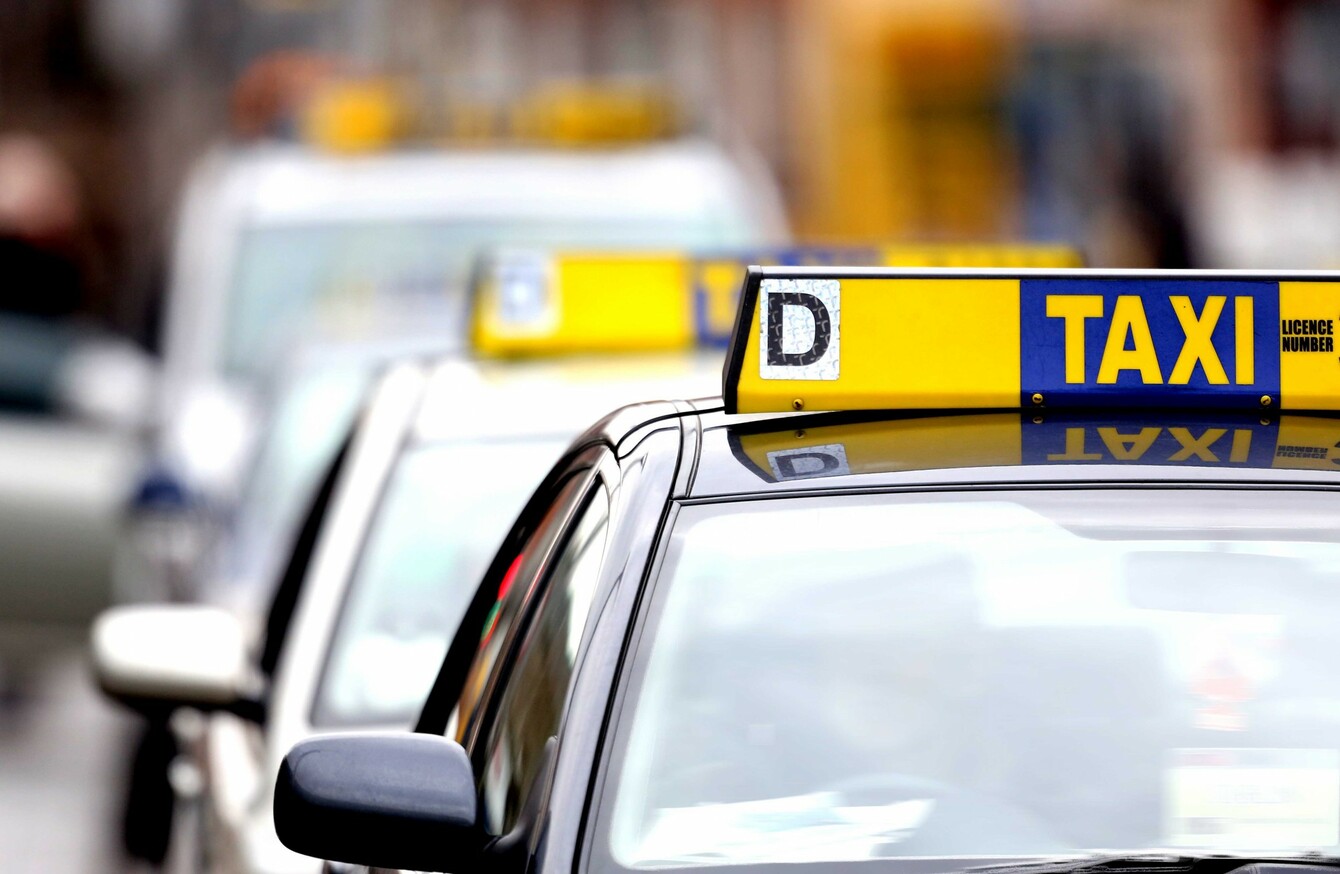 File photo
Image: RollingNews.ie
File photo
Image: RollingNews.ie
A TAXI DRIVER who sexually assaulted a young passenger and then "maligned" her character by claiming she was drunk and abusive has been jailed for six months.
Augustin Ion (50) groped the woman's breast and asked her to come into the back seat of his taxi with him after arriving outside her house. The victim had taken a taxi home instead of walking because she thought it would be safer.
A jury with an 11 to one majority rejected Ion's claims that the woman was extremely aggressive, told him to "fuck off and drive" and refused to pay the fare.
He claimed she only made a complaint to gardaí because she thought he was going to report her for not paying him. Prosecuting counsel Eilis Brennan BL told the jury this was a "tissue of lies."
In Dublin Circuit Criminal Court today, Judge Pauline Codd said the woman came across as "an exceptionally sincere and honest type of person" and that it was an aggravating factor that Ion had "maligned" her good name.
Ion's counsel told the court he now accepts the verdict of the jury and is very remorseful. He made an offer of €3,000 to the woman to cover counselling costs. The victim said she does not want his money.
Ion, of Garrynisk Square, Tallaght, Dublin and originally from Romania, had pleaded not guilty to sexually assaulting the woman outside her home on the night of 20 November 2014.
Judge Codd said it was an opportunistic but predatory crime. She noted Ion initially drove past the woman before performing a u-turn and coming back to pick her up.
She said the offence was "an enormous breach of trust" as the public are entitled to expect a taxi driver to take them home safely.
"Offences like this give rise to great concerns, particularly for young women," the judge said. "This case would send a chill up the spine of parents and families of young women."
Judge Codd also said Ion's actions impacted on the reputation of the entire taxi industry and that she must impose a sentence with a "deterrent effect".
What happened
She sentenced Ion to two years with 18 months suspended and ordered him to undergo 18 months supervision by the Probation Service.
The judge took into account Ion's lack of previous convictions, his personal circumstances and the fact that the offence itself was "at the lower end of the scale."
Ion has been registered as a sex offender and will never be granted another taxi license, the court heard.
The woman told the court that she was in a city centre pub with friends where she had one red wine and four or five vodkas over the course of about five hours. She said she left at about 11.30pm because she had a headache and was in work the next day.
She lived about five minutes away but decided to get a taxi because she didn't want to walk alone down dark alleyways. She got in the front of the taxi out of habit because she was from the country where that was the done thing, she said.
She was holding her head and told Ion she had a headache when he asked what was wrong. Ion started rubbing her neck as they stopped at the traffic lights. She told him she was fine and he continued to drive.
When they reached her house he started rubbing the back of her head and kissed her on the side of the face. He grabbed her breast and asked her if she wanted to get in the back seat. He also asked her if he could come inside with her.
Victim impact statement
The woman said she "froze" and told Ion she had to go. Ion told her, "just wait five minutes" before holding her head back against the seat rest.
"I was panicking," she said. "I kept thinking he was going to drive away with me in the car."
The woman, who has since left Dublin, wrote in a victim impact report that she will never forget Ion's breath in her ear. She said she regularly wakes up in the middle of the night in a panic and that she never gets taxis on the street anymore.
She added: "He took my character with his version of events. This is why I hope he does time for what he put me through."
Ion's counsel, Gerard Charlton BL, said his client suffers from anxiety and depression as well as diabetes. He said he is a family man who has worked hard since leaving Romania 13 years ago.
Charlton added that Ion's case has received significant publicity in the press and on social media, which has been difficult for his family.