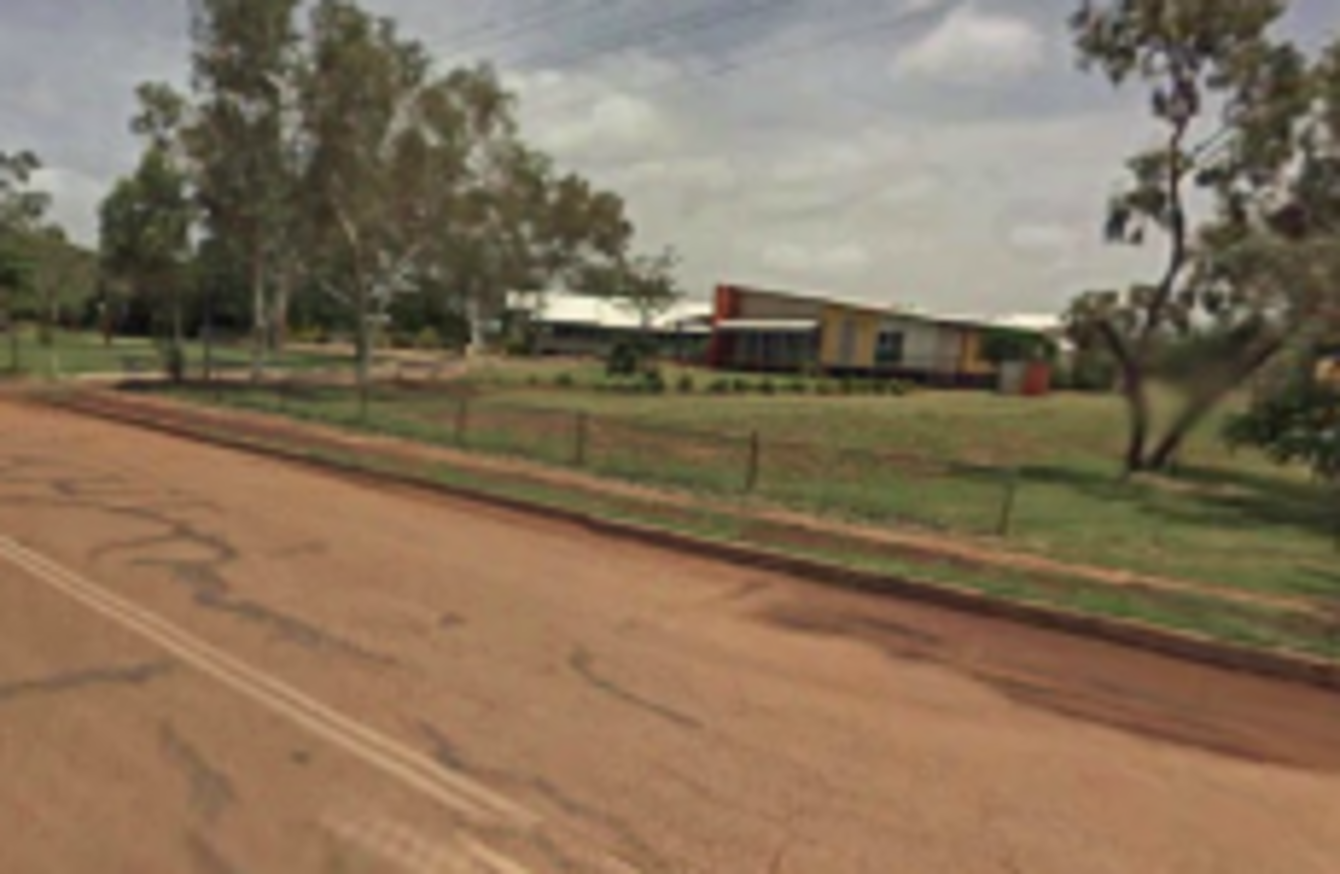 Halls Creek, the Western Australian town the 25-year-old gave birth in.
Image: Google Streetview
Halls Creek, the Western Australian town the 25-year-old gave birth in.
Image: Google Streetview
Updated 10.50 pm
THE IRISH WOMAN who is facing charges in Australia for concealing the birth and death of her child has been given permission to return home.
A Perth court ruled today that the 25-year-old backpacker can come back to Ireland as she waits for legal proceedings to get underway in Western Australia.
According to ABC News, Australian law requires all births to be reported, even if the baby dies of natural causes.
It is understood the woman gave birth in the small and sparsely populated town of Halls Creek in the Outback in May.
She had not realised she was pregnant and did not tell anybody what had happened for a number of days. When her friends found out, they reportedly brought her to hospital where members of staff told police. She was subsequently charged with concealing the birth of a child.
Lawyers for the woman today argued that she needed to be with her family for support and the court agreed to return her passport.
The charge, which police said they have no intention of changing, could mean a two-year prison sentence.
Police also opposed allowing the woman to return home but the judge said there were "serious concerns" for her welfare if she did not have her family close by. Chief Magistrate Steven Heath also noted there was no chance of another offence.
Australia has extradition arrangements with Ireland, so the question of her returning for the October hearing was not of much concern to the magistrate.
The court released her on bail of $5,000 bail. She is also required to pay a $1,000 cash deposit.
Speaking to ABC when the case first came to light, the Western Australian Criminal Lawyers Association President said  it was unusual and added that police had some flexibility to show leniency.
"The police need to ask themselves two questions before they charge someone: first, is there a reasonable prospect of conviction; and second, is it in the public interest for us to charge them – and that requires them to weigh up a whole degree of factors," she said.
First published 10.50 pm