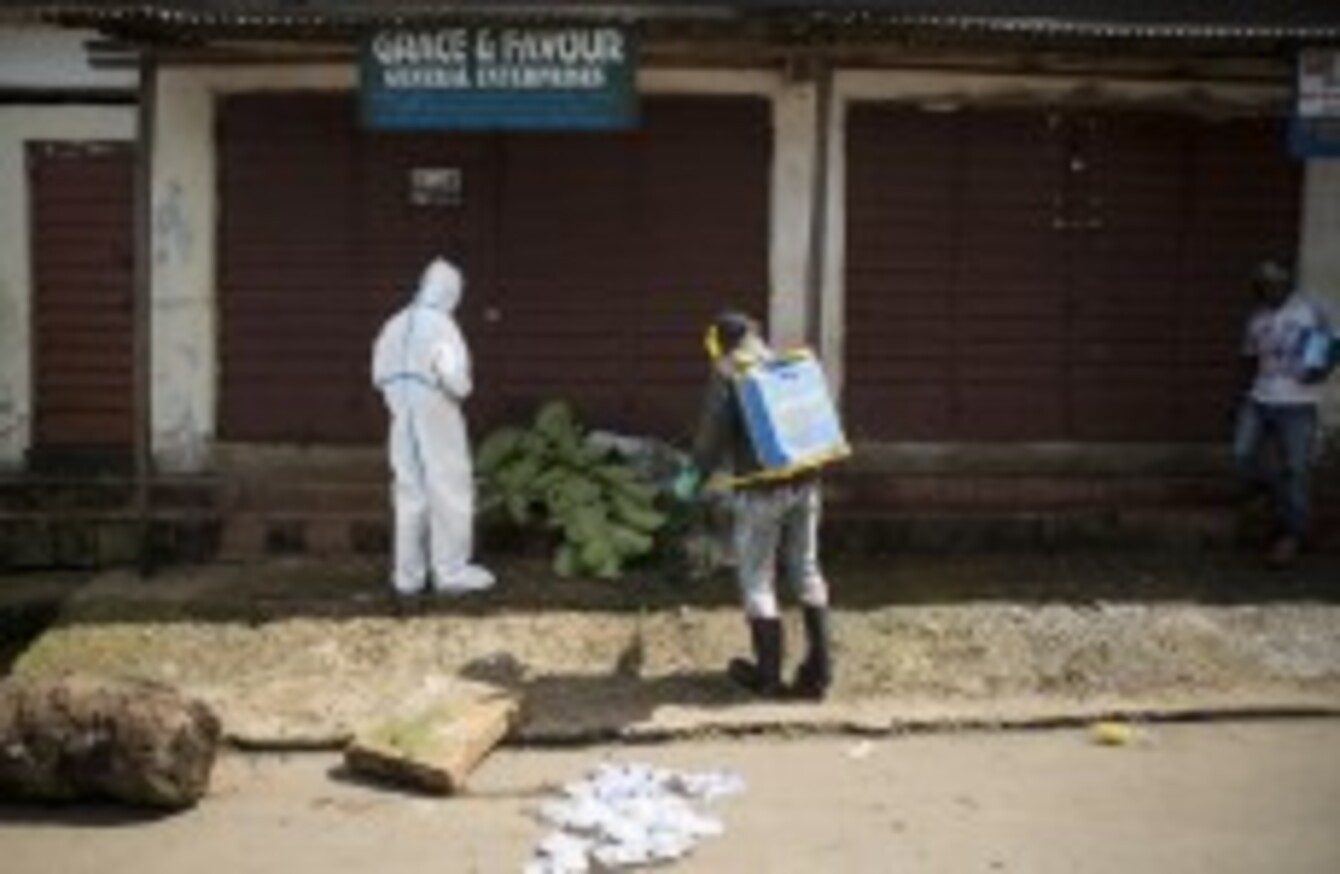 Health workers collect samples in an Ebola case in Sierra Leone
Image: AP/Press Association Images
Health workers collect samples in an Ebola case in Sierra Leone
Image: AP/Press Association Images
AN AUSTRALIAN WOMAN is being assessed for the Ebola virus after she developed a fever following her return from a month working as a Red Cross nurse in Sierra Leone.
Queensland state chief health officer Jeanette Young said the 57-year-old developed a "low-grade fever" on Thursday morning and went to Cairns Hospital, where she was put into isolation.
Blood was taken from her and sent to Brisbane by plane for testing.
"There is the potential there so that's why we're treating this so seriously," Young said, adding that the woman had helped treat Ebola patients in Sierra Leone.
We don't know whether she has that but she's been exposed to people with the disease while working in Sierra Leone and she now has a low-grade fever.
Australia has seen a handful of people displaying symptoms of Ebola following trips to Africa, but none have so far proved positive