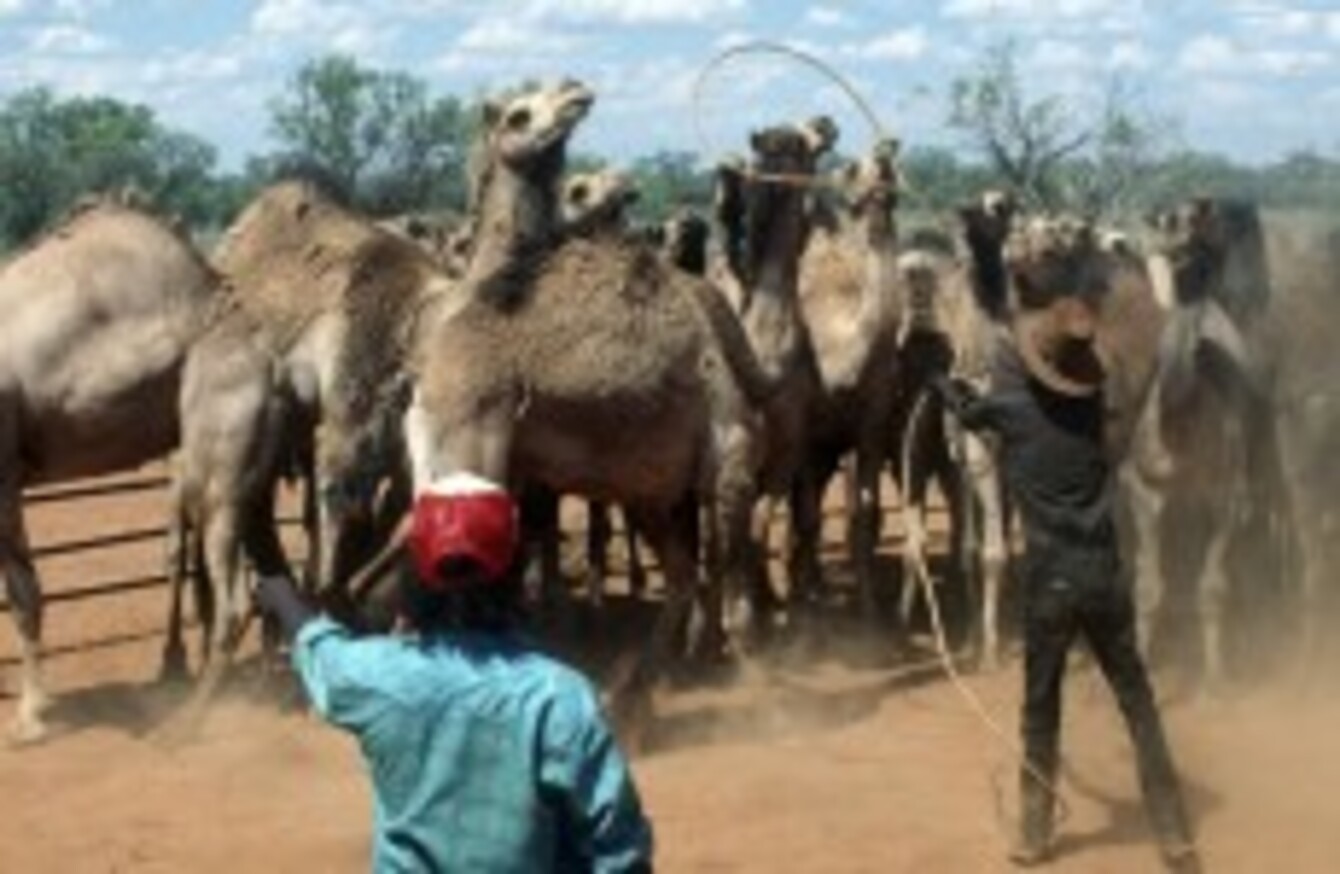 File photo of wild camels being roped by ranchers in Australia
Image: AP
File photo of wild camels being roped by ranchers in Australia
Image: AP
AUSTRALIA IS MULLING over new proposals to tackle climate change by slaughtering its population of wild camels, whose flatulence is a major source of greenhouse gases.
The country's government could award carbon credits for killing the animals under the scheme, which is one of several proposed in a consultation paper put together by the government's climate change department.
Each camel produces 45kg of methane every year, the equivalent of one tonne of carbon dioxide in greenhouse gas terms, the Australian Associated Press reports. That is more than the amount produced by a transatlantic flight. Australia has around 1.2million feral camels living in its outback – making them collectively one of the country's biggest producers of greenhouse gases – and the number is projected to grow to two million by 2020.
The camel cull proposal was put forward by land consultants Northwest Carbon, which suggested they could be shot from helicopters or off-road vehicles." According to the San Francisco Chronicle, Northwest Carbon director Tim Moore said: "We're talking about a significant contributor to global climate change. By 2020, that's 2 million tons of greenhouse gas emissions going into the atmosphere every year."
Meat from the camels could be used for either human or pet consumption under the scheme. "We're a nation of innovators," Tim Moore added. "We find innovative solutions to our challenges – this is just a classic example."