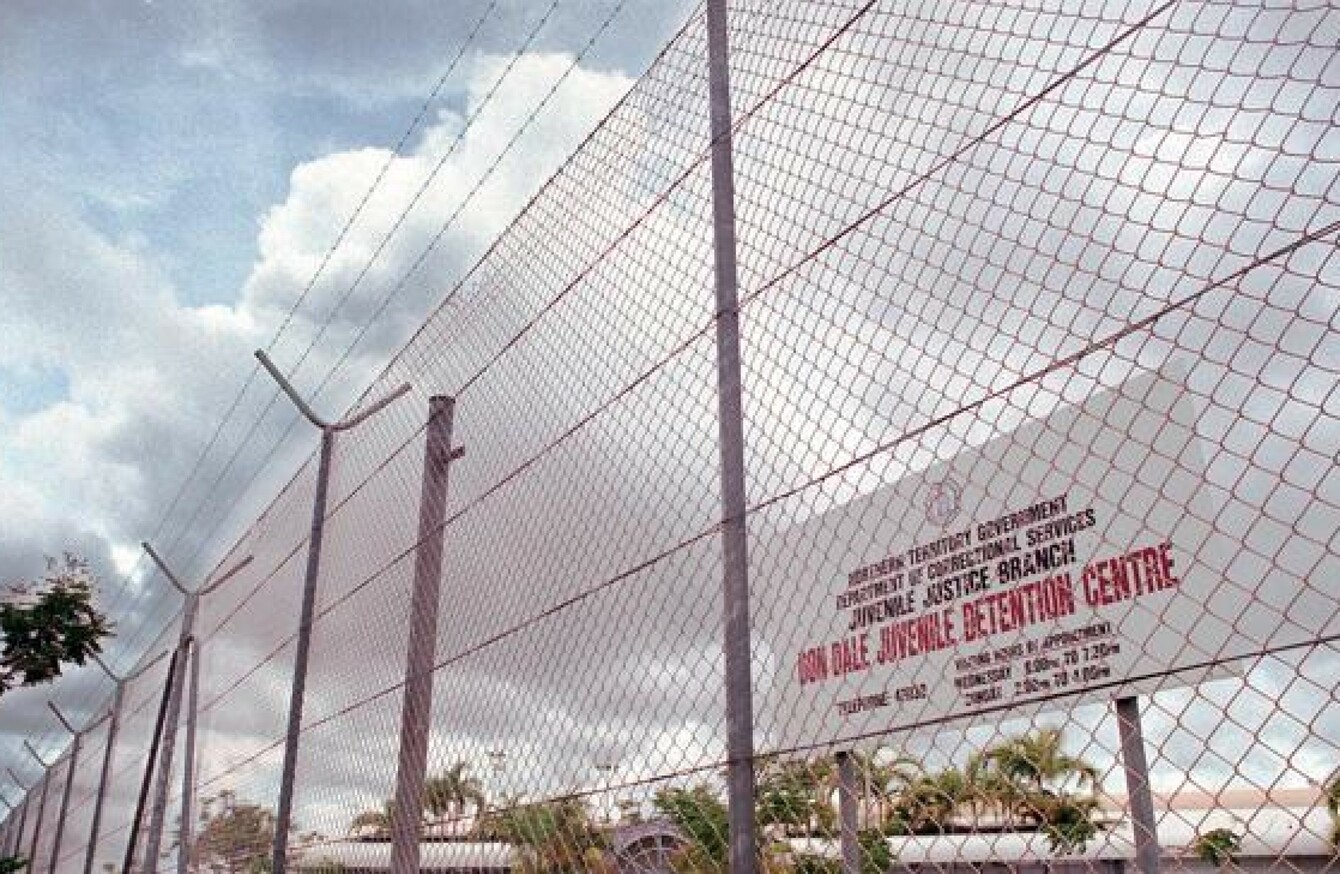 Don Dale Juvenile Detention Centre
Image: ABC Four Corners
Don Dale Juvenile Detention Centre
Image: ABC Four Corners
AN INVESTIGATION BY the Australian national broadcaster ABC showed young offenders being stripped, tear-gassed and held in solitary confinement for weeks at a youth detention centre in the Northern Territory in 2014 and 2015.
Unicef says that the treatment of the teenagers may amount to torture.
The 50-minute special by the investigative programme Four Corners showed footage from CCTV cameras within the Don Dale Juvenile Detention Centre.
Prime Minister Malcolm Turnbull said he was "shocked and appalled" by the images.
Like all Australians, I've been deeply shocked – shocked and appalled by the images of mistreatment of children at the Don Dale Centre.
Turnbull said a royal commission would be established along with the Northern Territory government to investigate the centre. The interim report is scheduled for September, with a final report in January.
Stripped, tear-gassed and strapped to chair
The programme showed Dylan Voller who had been in prison since he was 11 years old for car theft, robberies, and assault. In the footage, he is stripped naked by officers, hooded, hit over the head with a phone and strapped to a chair for nearly two hours. He was also one of six children tear-gassed.
Please note this video contains graphic images and may be upsetting to viewers.
"We're talking about kids that are being shackled with handcuffs on their ankles, their wrists, their waist areas. They're being shackled to chairs," said John Lawrence, a lawyer and former president of the Northern Territory Bar Association.
The use of mechanical restraints on children was legalised in the Northern Territory in 2016.
Political fall-out
Northern Territory Chief Minister Adam Giles has sacked John Elferink as Corrections Minister and taken over the portfolio himself. He has ordered police to investigate whether the correctional officers had broken any laws.
Giles said there had been a "culture of cover-up" within the corrections system.
He said the royal commission should not just probe the corrections system but also child protection in the Northern Territory.
Human Rights Watch said it had long been urging the government to act on abuses in juvenile detention, and that the Northern Territory was the tip of the iceberg.
Six of the young detainees featured in the Four Corners programme, including Dylan Voller, are planning on suing the Northern Territory government over their treatment.
More likely to be jailed
The Northern Territory has one of the highest crime rates in Australia, with indigenous offenders making up more than two-thirds of the prison population.
According to Amnesty International, Aboriginal children are 26 times more likely to be jailed than their non-indigenous counterparts as they struggle to deal with poor education, high unemployment rates, and substance abuse.
The full Four Corners episode, Australia's Shame, is available here.
With reporting from © – AFP 2016