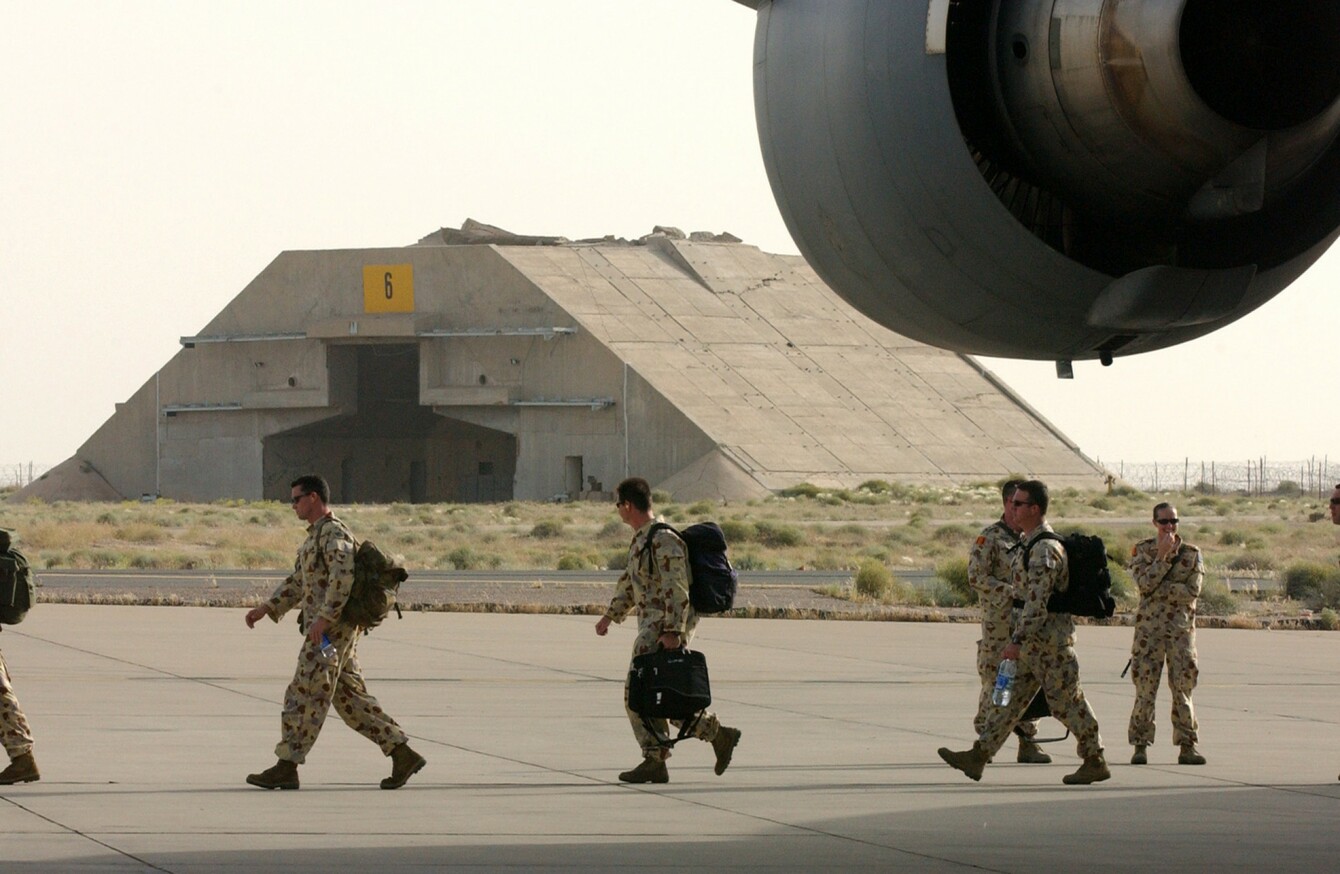 File photo of Australian troops.
Image: AP/Press Association Images
File photo of Australian troops.
Image: AP/Press Association Images
TEENAGE RECRUITS INTO the Australian military were forced to rape each other, often as part of brutal initiation practices, a public inquiry into child sex abuse heard yesterday.
The Royal Commission into Institutional Responses to Child Sex Abuse has already examined churches, sports bodies and the entertainment industry with its focus now on the Australian Defence Force.
The spotlight is on two former training establishments used from the 1960s to 1980s – HMAS Leeuwin in Western Australia where junior naval recruits were trained, and an army apprentice school at Balcombe in Victoria state.
Counsel assisting the inquiry Angus Stewart said the commission had been contacted by 111 people about incidents of child sexual abuse within the ADF – and 50 of these involved either Leeuwin or Balcombe.
Survivors giving evidence to the inquiry would reveal they were sexually abused during their first six months at Leeuwin, when they were 15 or 16 years old, he said.
"The Royal Commission will hear that most of the abuse was perpetrated by older recruits as part of an informal hierarchy in which older recruits physically and sexually abused more junior recruits as part of ritualised practices of 'bastardisation' that were designed to 'break in' and humiliate new entrants to the navy," he said.
This bullying included "blackballing" or "nuggeting" in which a junior recruit was held down as boot polish or toothpaste was smeared on his genitals, sometimes with a harsh brush, and "gotcha" in which a recruit's genitals were grabbed, usually while they showered.
Another practice was the "royal flush" in which junior recruits held the head of one of their number in a used toilet bowl and flushed.
"The survivors will give evidence that they were subjected to serious forms of sexual abuse, including fondling of the genitals, masturbation, oral sex, and anal penetration by a penis or other object," Stewart said.
Survivors rarely reported the crimes, overcome by shame and fear, while those who did have claimed they were not believed or were told such experiences were "a rite of passage", he said.
One survivor, known as CJA, "will give evidence that he was regularly forced to perform and receive oral and anal sex on other junior recruits during his first six months at Leeuwin".
CJA, who was 16 at the time in 1967, would tell the inquiry that his complaints went nowhere and he was described as a troublemaker, Stewart said.
Survivors from Balcombe, where apprentices were often as young as 15, were subject to similar practices as those at Leeuwin, the inquiry heard.
The Australian military has been subject to two major inquiries into abuse over the last five years, with complaints dating from the 1940s. The ADF has since embarked on cultural reforms.