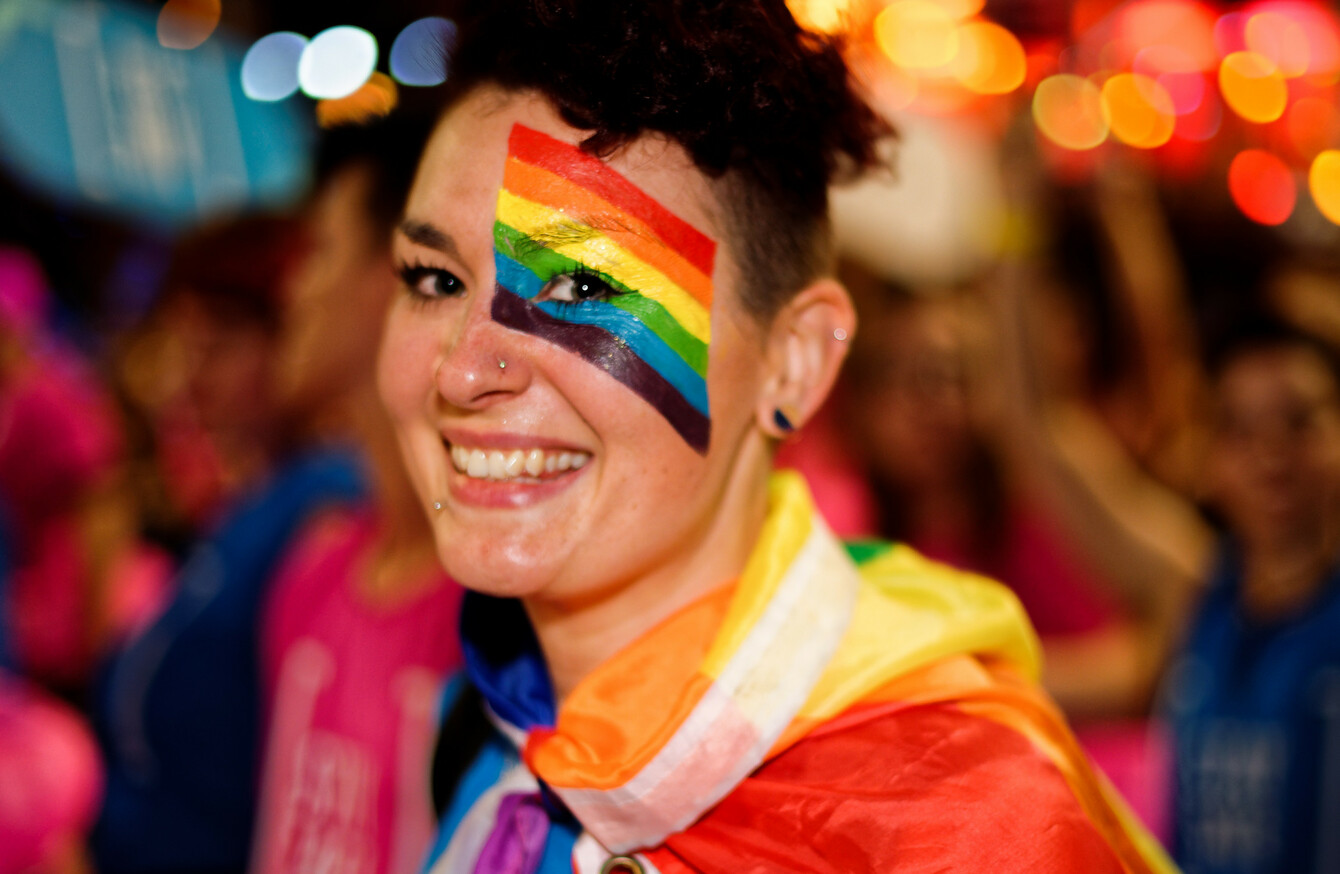 A participant at a gay pride parade in Sydney.
Image: Peterswald Hugh
A participant at a gay pride parade in Sydney.
Image: Peterswald Hugh
AUSTRALIA HAS VOTED overwhelmingly in favour of same-sex marriage in a postal survey, it has been announced tonight.
Over 7 million people – 61% – voted in favour of Yes, while 38% voted against.
In total, 12 ,727,920 people participated.
The non-binding result paves the way for Australian Prime Minister Malcom Turnbull to bring in legislation allowing same-sex marriage. In an interview in October, Turnbull said that the bill could be dealt with before Christmas.
The results were announced at the Australian Bureau of Statistics today.
People living overseas were able to vote in the plebiscite.
The survey achieved a response rate 79.5% response rate which was described as "outstanding".
Participation was slightly higher in older age groups – there was around 78% participation for 18 and 19-year-olds.
Turnbull said that people "voted yes for fairness, voted yes for commitment, and voted yes for love". He said it was up to parliament now to get on with the job the Australian people tasked it to do.
Independent Minister Katherine Zappone, who along with her late wife Ann Louise Gilligan campaigned for marriage equality in Ireland, said of tonight's result:
The YES result shows that when given a chance people across our world will speak out and demand equality for all. The outcome will boost marriage equality campaigners in Northern Ireland and elsewhere. It will also send a message of solidarity to those who cannot express their love because of threats of discrimination, prosecution and even violence.
All who campaigned in Australia are to be congratulated. This is their moment, as it was ours in May 2015.
However, she said "we should also remember that equality is hard fought, precious and fragile. It must never be taken for granted".
"Despite the huge steps forward of recent years it is a sad reality that one-in-five young LGBTI+ people in Ireland continue to report discrimination and bullying."