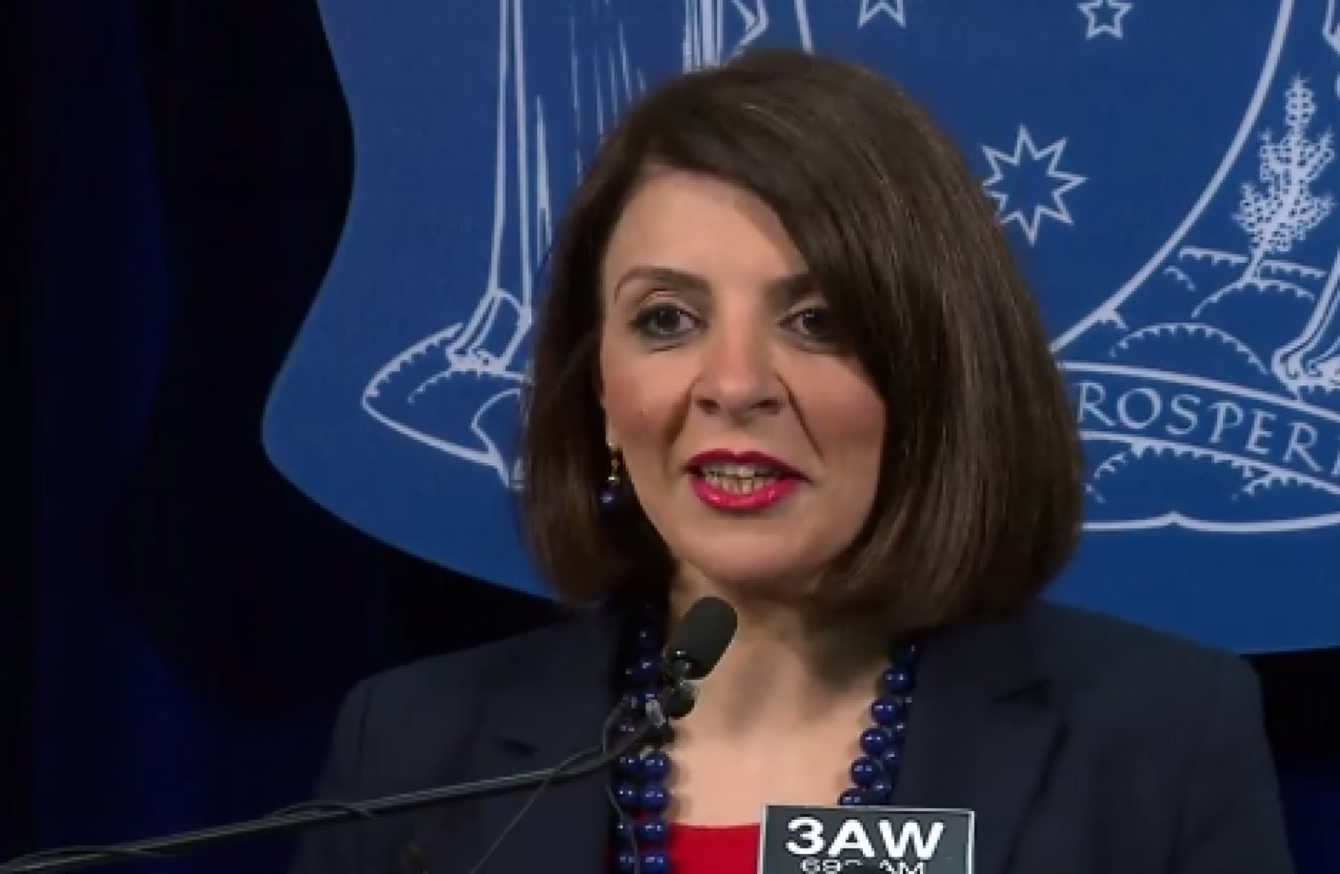 Image: 9News
Image: 9News
THE AUSTRALIAN EMBASSY in Dublin has told Irish people they're welcome in Australia and reiterated a comment made by its Prime Minister that "Australia is the most Irish country in the world".
It comes after the Australian Consumer Affairs Minister Marlene Kairouz warned Australian citizens to avoid answering the door to Irish-accented callers following reports of conmen preying on the elderly.
Kairouz said, "If anybody knocks on your door that has an Irish accent, automatically ask them to leave."
In a series of tweets, the Minister later apologised for causing offence.
Around 70,000 Irish-born people call Australia home, while a further two million Australians can trace their heritage to here.
The Australian Embassy in Dublin told TheJournal.ie that Australia "continues to welcome the significant numbers of Irish people who choose to visit or migrate to Australia".
Over more than two centuries, people of Irish birth and heritage have made a hugely positive contribution to Australia, and continue to do so.
In a statement a spokesperson for the Australian Embassy said the close relationship between Ireland and Australia was publicly acknowledged recently in Canberra by the Prime Minister, Malcolm Turnbull, who told President Michael D Higgins:
The warmth of the history and the family ties between Australia and Ireland couldn't be greater. Australia is the most Irish country in the world, (apart from Ireland, of course)…
It added that the best way to sum up the attitudes of the Australian people towards the Irish is again to quote the Prime Minister:
"You're so warmly welcomed. You're among friends and among family."