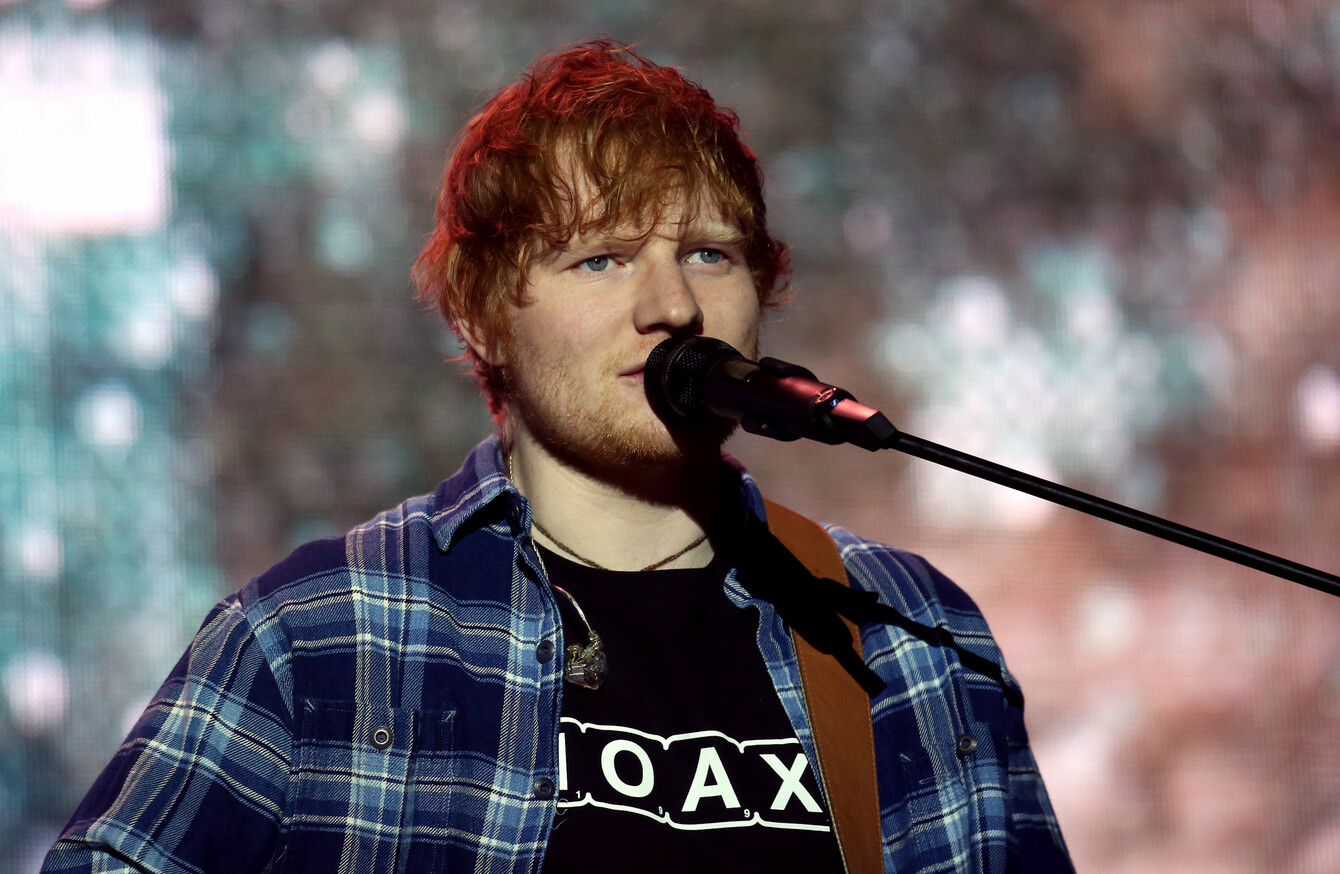 Ed Sheeran
Image: Isabel Infantes via PA Images
Ed Sheeran
Image: Isabel Infantes via PA Images
AN AUSTRALIAN HAS been jailed in Singapore for using a forged concert pass at a sold-out Ed Sheeran concert.
Paul Cosgrove (56), along with a British man, used the fake passes to take fans into the concert in Singapore last September, according to local media.
Cosgrove admitted to abetting British citizen Martin Joseph Keane (60) in a conspiracy to use a forced "Ed Sheeran All Area Family and Guests" pass as a real one on 12 November, The Straits Times reports.
He was sentenced to four weeks in jail.
Security checks were done at the concert's entrances to ensure that all concertgoers have valid tickets before entering the stadium.
Prosecutors said that in October, Cosgrove communicated with Keane over the buying and selling of tickets for the Ed Sheeran concert. They then met in Singapore.
When the two of them met at the stadium, Cosgrove informed Keane that he could get forged passes to enter the stadium.
According to The Strait Times, Cosgrove left the vicinity of the stadium for some time and returned with a number of forged passes for Keane.
Keane proceeded to take four people into the stadium on two separate occasions, using the passes.
He received $250 from each person, and gave the $1,000 (€627) to Cosgrove, who split the money equally with Keane.
Keane was detained by security staff when he tried to take another three people into the stadium.
Cosgrove was subsequently arrested on 22 November at an immigration checkpoint.
Each ticket to the 11 and 12 November concerts cost between $108 and $248.
A second charge of abetment by conspiracy with British citizen Luke Simon McKay (49) to use a forged "Divide A-A-A" pass was taken into consideration in sentencing. However, McKay's case remains pending.