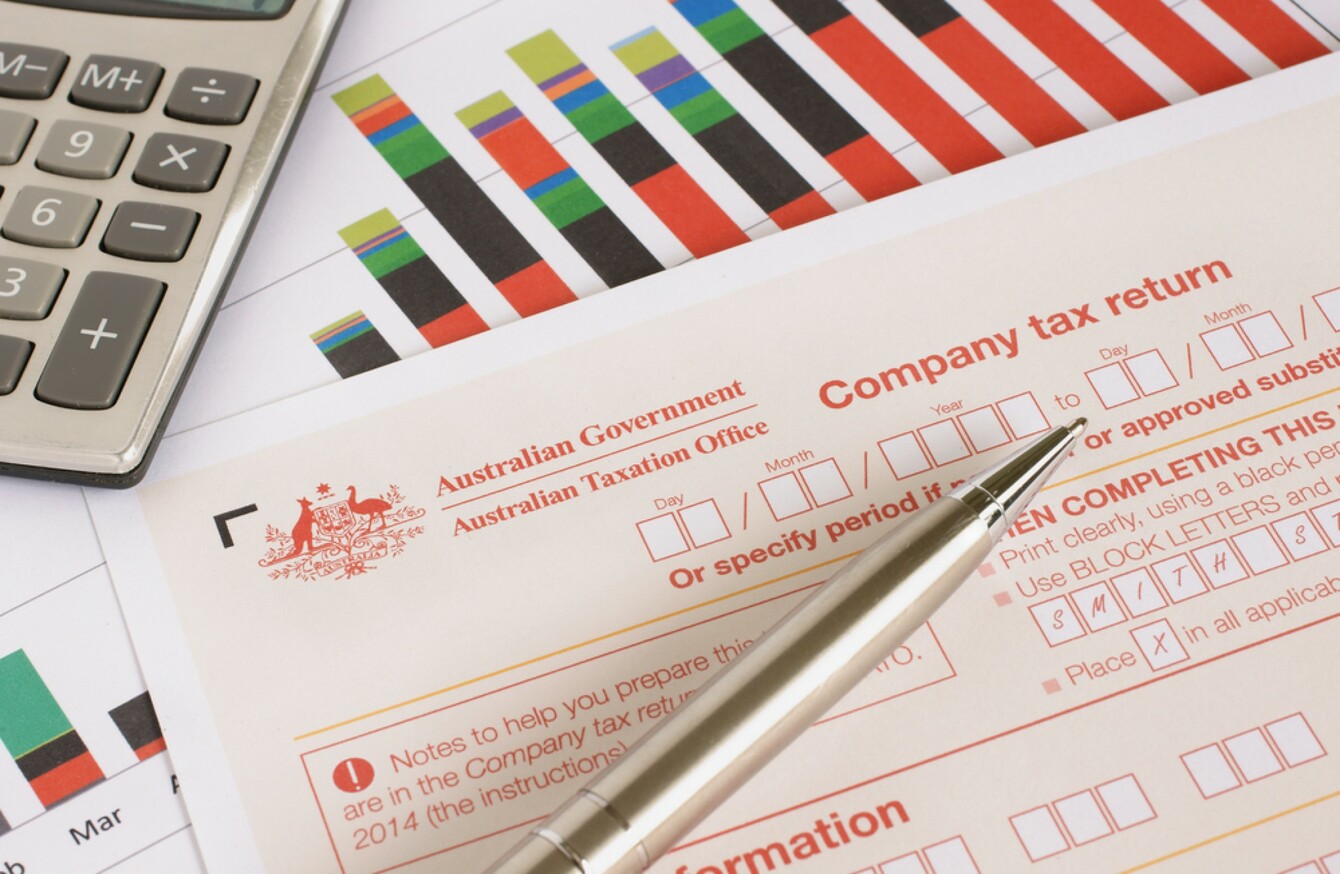 Image: Shutterstock/D Pimborough
Image: Shutterstock/D Pimborough
AUSTRALIAN POLICE HAVE smashed a massive fraud syndicate and seized planes, guns, and luxury cars with a top-ranking tax official and his son embroiled in the scam.
Nine people were held during raids on homes and businesses across New South Wales state on Wednesday, accused of conspiracy to defraud the government of Aus$165 million (€110 million) in one of the biggest ever white collar crimes in Australia.
Australian Tax Office deputy commissioner Michael Cranston faces abuse of power charges and up to five years in jail, while his high-flying son Adam was allegedly among those who masterminded the elaborate scheme.
Cranston's daughter was also reportedly arrested. Australian Federal Police Deputy Commissioner Operations Leanne Close said:
The allegation of the value of the fraud in this conspiracy is Aus$165 million taken from the taxation system.
She said the motivation appeared to be to fund lavish lifestyles.
They were using the scheme "to divert the taxpayers' money into cars, jewellery, cash, motorbikes".
Assets seized included Aus$15 million in cash, two planes, 18 properties, 24 luxury and vintage cars, firearms, artwork and rare wines.
Police claim a legitimate payroll company allegedly funnelled wage payments through a series of subcontracted firms, controlled by the syndicate, who then paid the ATO only a fraction of the required income tax.
The remaining withheld tax then allegedly flowed into the pockets of the scam's operators through a complex series of companies and trusts.
Michael Cranston is not accused of being directly involved in the fraud, but allegedly accessed information from ATO systems for his son.
"It appears that his son has asked him to access some information potentially," said Close.
We don't believe that at this point that he had any knowledge of the actual conspiracy and the defrauding.
Among those arrested, six were charged with defrauding the Commonwealth, while others face money laundering and extortion offences.
ATO chief Andrew Mills said four other tax office officials were being investigated internally, but he denied his organisation had been compromised.
The information that I have to date shows no compromise of the operation of our administration.
"Our systems, controls and procedures worked effectively and we have been able to successfully isolate and protect the investigation, working well with the police over many months to build a picture of what has been happening."
Prime Minister Malcolm Turnbull said the police operation demonstrated that noone, regardless of their position, was above the law.
No matter how high they may be in a government department, they are being watched.
"You cannot ever be complacent about any aspect of integrity in public life or in government. We have a relentless pursuit of corruption, malpractice, abuse of office, the police have a very keen focus on it, I can assure you."