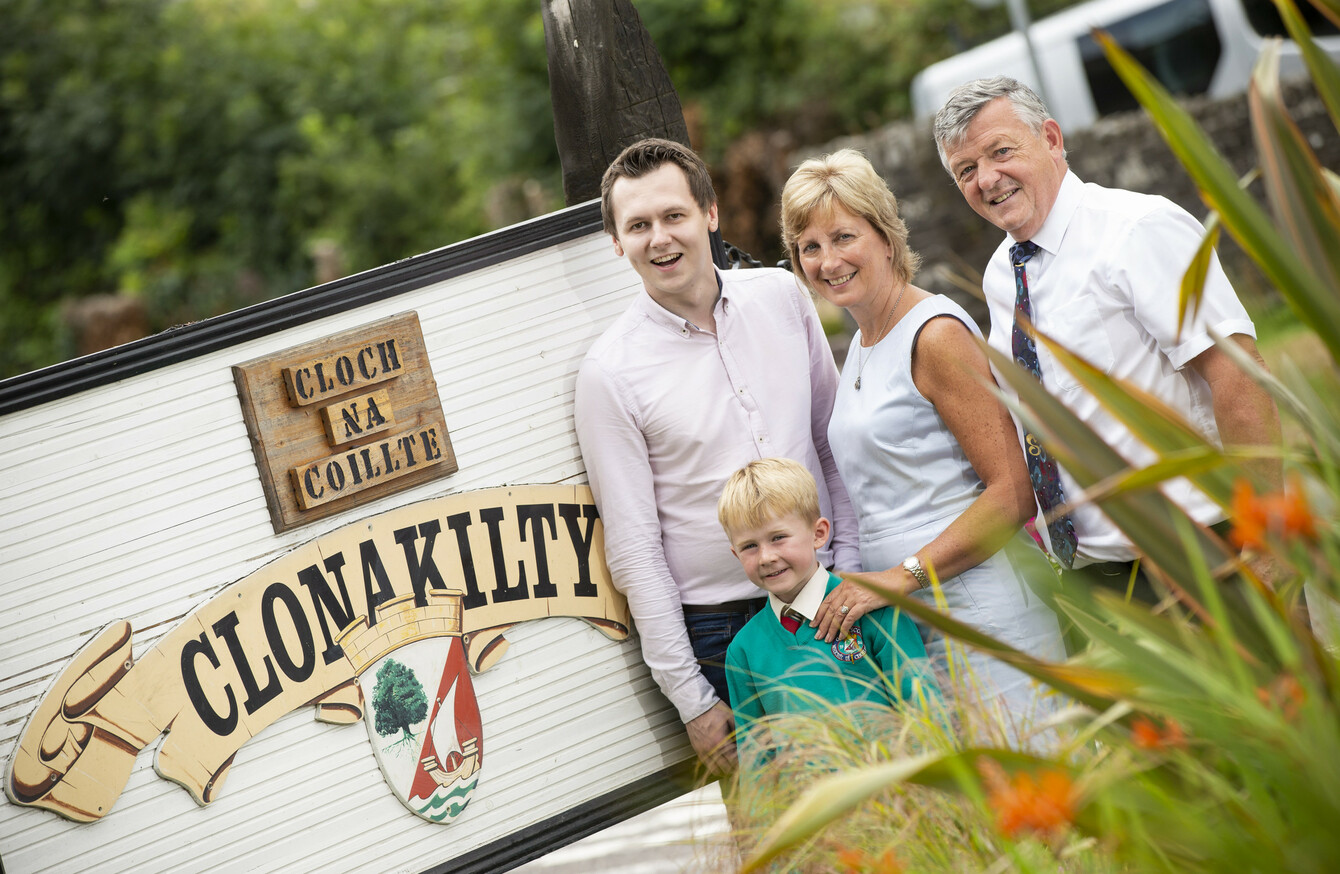 Adam Harris, founder of AsIAm, Catriona and Eugene Scally of Scally's Supervalu Clonakilty and Darragh Ó hEachthairn of Gaelscoil Mhichíl Uí Choileáin at the launch.
Image: Cathal Noonan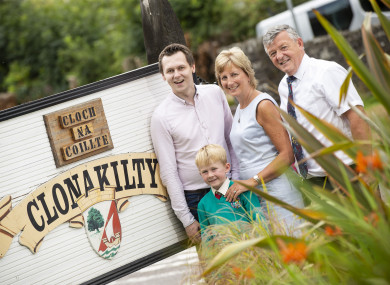 Adam Harris, founder of AsIAm, Catriona and Eugene Scally of Scally's Supervalu Clonakilty and Darragh Ó hEachthairn of Gaelscoil Mhichíl Uí Choileáin at the launch.
Image: Cathal Noonan
CLONAKILTY WANTS TO become Ireland's first autism-friendly town.
A number of shops and businesses across Ireland have rolled out initiatives to make them more autism-friendly but this is the first time a town-wide programme has been launched.
AsIAm, an autism advocacy organisation, is working with the local SuperValu store to make the Cork town more accessible and inclusive.
As part of the four-month initiative, representatives from businesses, organisations and community groups will undergo training and organisational changes in order to receive autism-friendly accreditation.
To receive accreditation, the following must be achieved:
Engagement and training of 25% of businesses and voluntary organisations; 50% of public services; 50% of school communities; 50% of healthcare professionals
Engagement of three employers
Reaching 25% of the town's population
There are more than 50,000 families in Ireland living with autism and SuperValu is among a number of businesses to roll out autism-friendly initiatives.
The chain hosts autism-friendly shopping evenings around the country and is introducing a trolley dubbed ALF (Autism Lifeskill Friend) to 50 of its stores nationwide.
The AFL was designed by a SuperValu employee and his wife, inspired by their son who has autism. It features a visual guide that gives a young person a task to focus on as they move through the shop.
Lidl, Shannon Airport and a number of cinemas have also made some changes in this regard.
Speaking about the plan for Clonakilty, Adam Harris, Founder of AsIAm, said the response has been "overwhelming".
He told TheJournal.ie that so many businesses, organisations and schools in the area have expressed an interest in taking part that the initiative is likely to be oversubscribed, something he described as "a really good position to be in".
Training is expected to begin in September, and the groups taking part have to commit to at least one action that will make their business or facility more autism-friendly – such as quiet shopping time or making sure a sensory box with materials that help people with autism is available. The locations must also be autism-assistance-dog-friendly.
Harris noted that one in every 65 people in Ireland have autism and they "want to be able to do the same things as everyone else".
He said making small but meaningful changes will have benefits for the community at large, not just people living with autism.
You can't change everything – that's the nature of business and life, but you can carry out something during a specific time in which you can make things more manageable [for people with autism].
"There are things you can do every day, such as how you communicate with people with autism who come into the store, by being more patient for example."
Harris noted that people with autism can listen to in-store sounds on SuperValu's website to help them prepare for a visit, as well as access an in-store map.
He said making visual instructions and layouts available in-store can also help people with dementia and people with literacy issues, as well as those with autism.
Harris said the term 'autism-friendly' is "sometimes a buzzword" but that this plan is "very evidence-based" and devised with the help of experts.
He said Clonakilty is on track to be declared autism-friendly by the end of the year and that an annual review will take place to make sure conditions are continually met.
The goal is that other towns and villages will follow suit. "We want to develop Clonakilty as an exemplar to demonstrate that this is possible," he said.