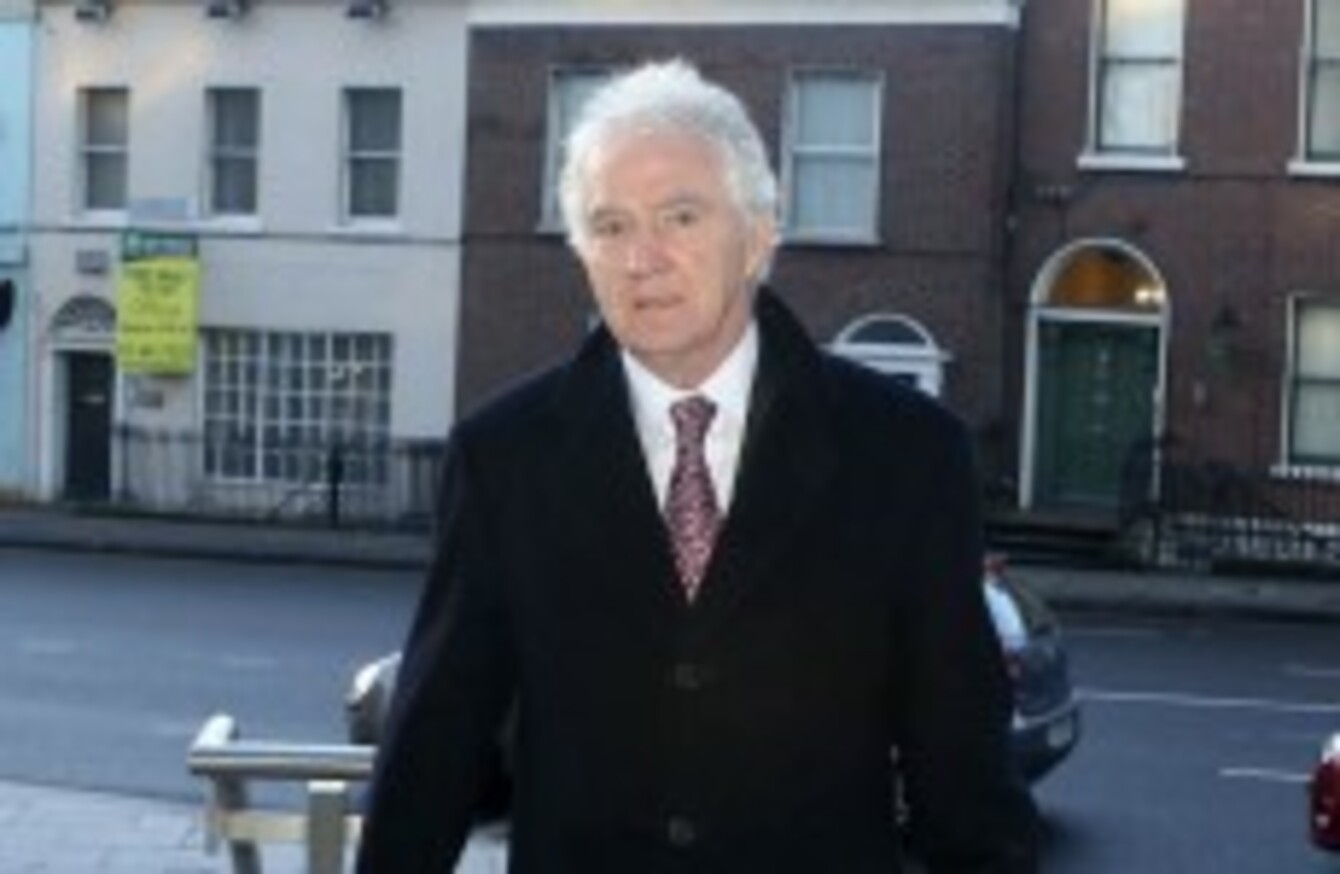 Image: Photocall Ireland
Image: Photocall Ireland
THE TRIAL OF three former Anglo Irish Bank executives today heard from two members of the so-called Maple 10, who both said that they had been told the Financial Regulator and Central Bank were supportive of a plan to buy shares in the lender.
Both Sean Reilly and Joe O'Reilly testified that they had been approached by Pat Whelan and Anglo's former chief executive David Drumm to buy 1 per cent of the bank's shares, a purchase that would be funded by loans from the bank.
The plan was summed up by prosecution counsel Paul O'Higgins SC as "the first and only proposition", with O'Reilly saying that he had never been asked to put his own money into the shares.
"I certainly queried it, but I never argued with it," O'Reilly, who was responsible for the building of the Dundrum Shopping Centre, said.
O'Reilly said that he had "not particularly" had any experience buying shares previously and had never bought Anglo shares before being approached by Whelan and Drumm.
He said that he had been contacted by Pat Whelan while on holiday in Portugal on a Friday in July 2008. He said he was told of an investment opportunity.
By that Sunday, Whelan and Drumm had met with O'Reilly in a restaurant in Faro.
He said that he was told that the bank was looking to unwind a position with a major shareholder.
"David Drumm did most of the talking. He said that a significant shareholder had a number of shares in contracts for difference and that was causing some turbulence that was driving the share price down."
O'Reilly said that he was presented with documentation that would authorise a loan from Anglo for "up to €60 million". The loan would be then used to purchase 1 per cent of the bank's shares.
Astute
Reilly said that he had had a "pretty good relationship" with Anglo, with whom he had "between 10 and 15″ loans outstanding at the time of the deal.
He said that he had found Whelan "straightforward" to deal with and when asked if he trusted him, he replied "absolutely".
Reilly said that there was a personal recourse of 25 per cent on the loans, but that wouldn't have been unusual for banks in Ireland. He dd, however, say that Anglo was "unusually sticky" on the issue.
He signed a letter pledging to give the bank 10 days notice if he was planning to sell the shares and added that he felt there was a chance to make money on the investment.
Reilly was described by a memo seen later in court as "an astute investor" and said himself that Anglo had approached him with previous investment opportunities. He said he had taken up "at least one" of these.
The trial continues. All three men – Seán FitzPatrick, Pat Whelan and William McAteer – have pleaded not guilty to all charges.