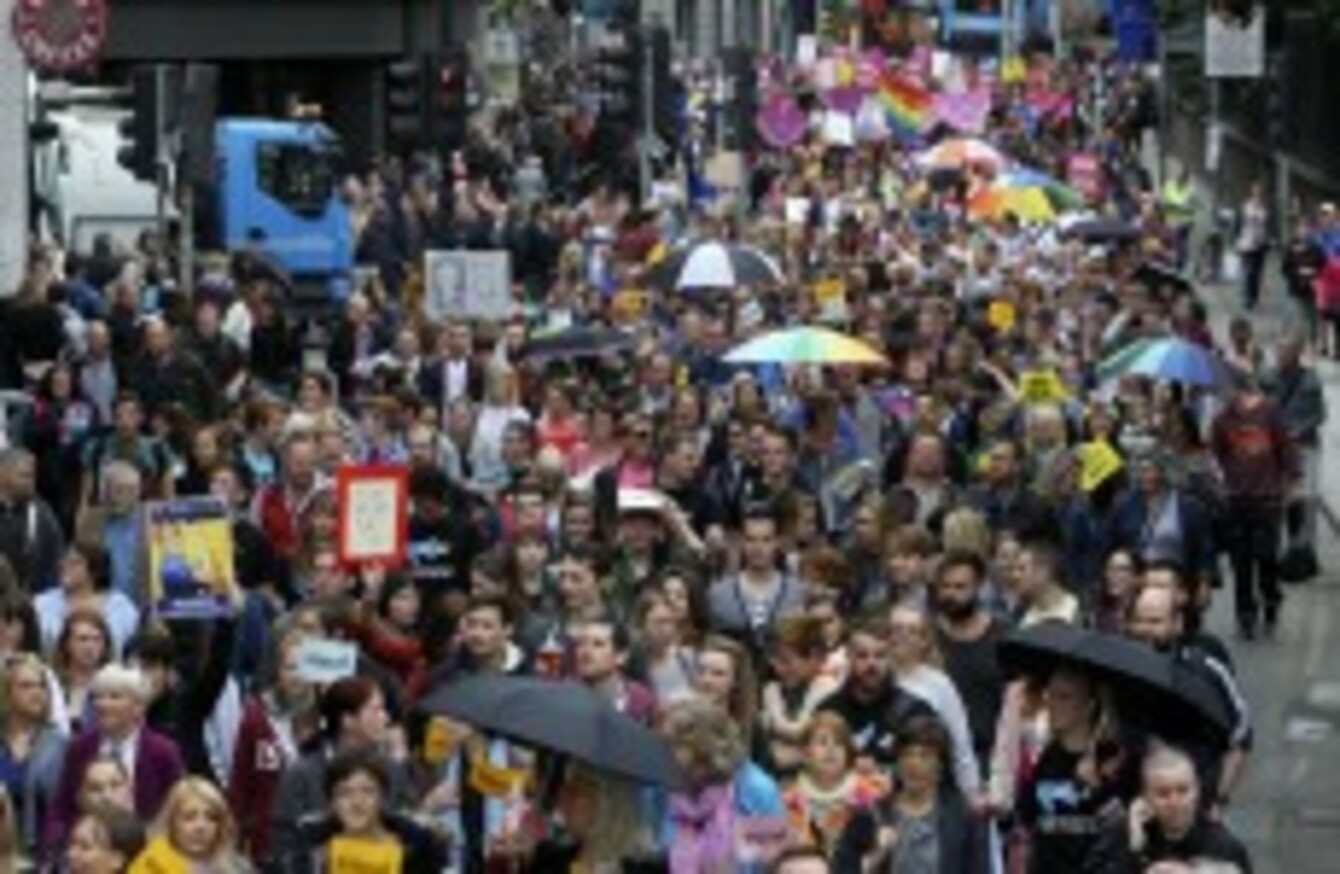 Image: Sam Boal/Photocall Ireland
Image: Sam Boal/Photocall Ireland
THOUSANDS OF PEOPLE marched on the streets of Dublin to support marriage equality today.
The March for Marriage, organised by LGBT Noise, is the fifth such march. The organisers say that with a referendum on the issue to be held next year, they hope it will be the last.
Speakers such as comedian Tara Flynn, journalist Fintan O'Toole and broadcaster Dil Wickremasinghe all spoke in support of the issue.
"Nobody can be equal unless everybody is equal. The demand for marriage equality is not about any interest group," said O'Toole.
"It's about having a society that treats all its citizens with respect and values the love and care they have for each other.
This isn't an angry protest — it's a joyful expression of the more decent Ireland that already exists and that the law should recognise.
O'Toole said that mere tolerance wasn't enough and suggested that the campaign use a new slogan:
If you want a republic, put a ring on it.
Wickremasinghe said that equality "brings out the best in society".
Those attending were urged to make sure that they and their families and friends were on the electoral register ahead of next year's vote.