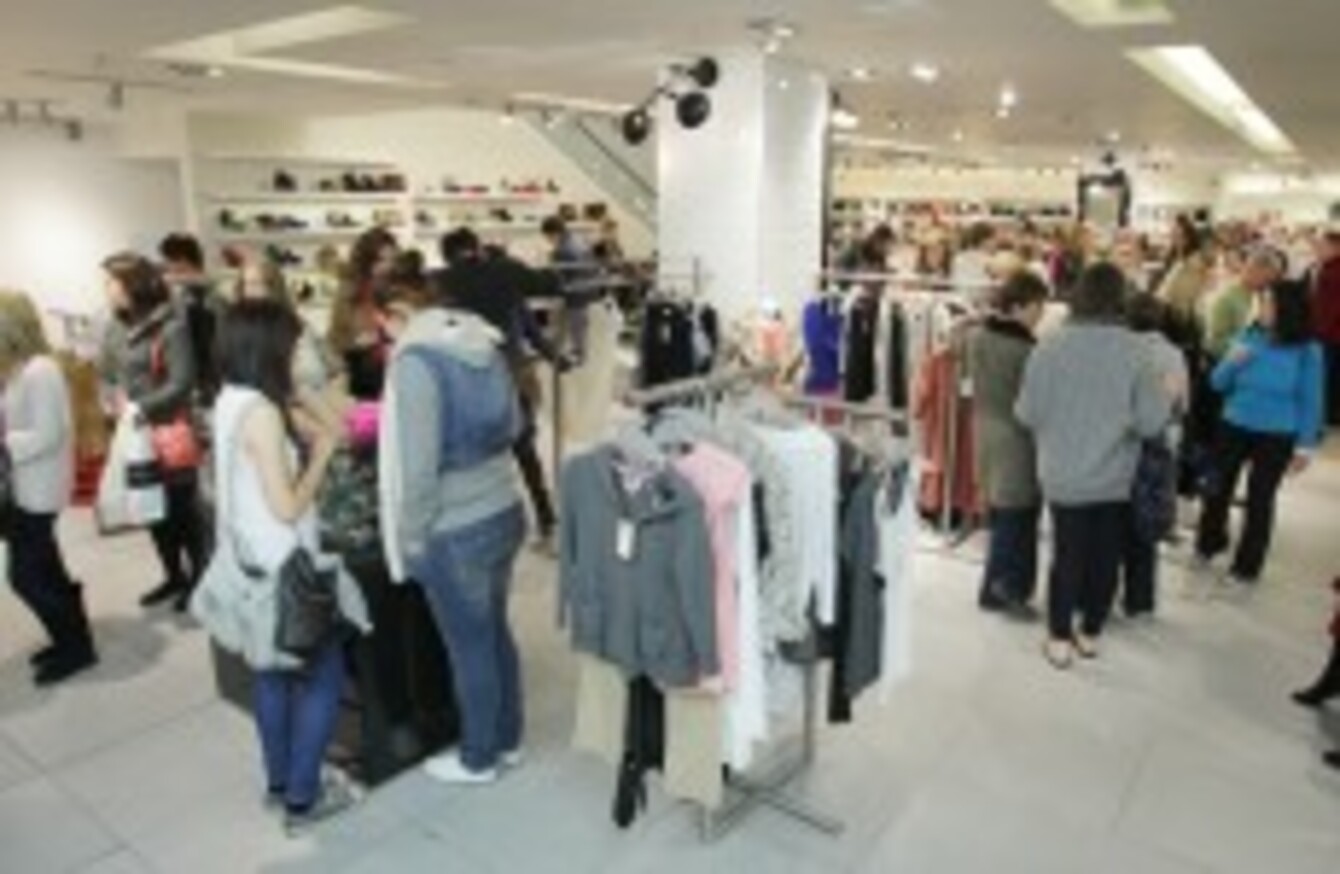 Image: Photocall Ireland
Image: Photocall Ireland
FOUR IN TEN retail workers have seen their take-home pay drop in the last year – with the average reduction being €109 a week, according to a trade union.
Mandate said 39 per cent of its members had seen their net pay fall in the last 12 months. The union represents more than 45,000 retail staff, of which around one-third said they were finding it difficult to feed and clothe their families and cope with debt.
A large majority – over 70 per cent – said they had reduced spending to the extent that they could afford little or no social activity.
Many staff had also seen their shifts reduced. On average, retail workers' hours have declined by 4.3 per cent. Part-time staff and working students experienced bigger drops.
Part-time workers now make up the majority of union members. They work an average of 22 hours a week – but more than half work over at least five days according to Decent Work?, a new report commissioned by the union.
Camille Loftus, research and policy analyst with Mandate, said that reforms proposed by the Fine Gael/Labour coalition would make low-paid workers more vulnerable rather than less.
They are likely to compound the vulnerability of these employees, leaving a growing proportion of the workforce without access to decent work. We are urging Minister Bruton to review his proposed reforms as a matter of priority.
She called for future tax and welfare reforms to give specific attention to workers in vulnerable employment.