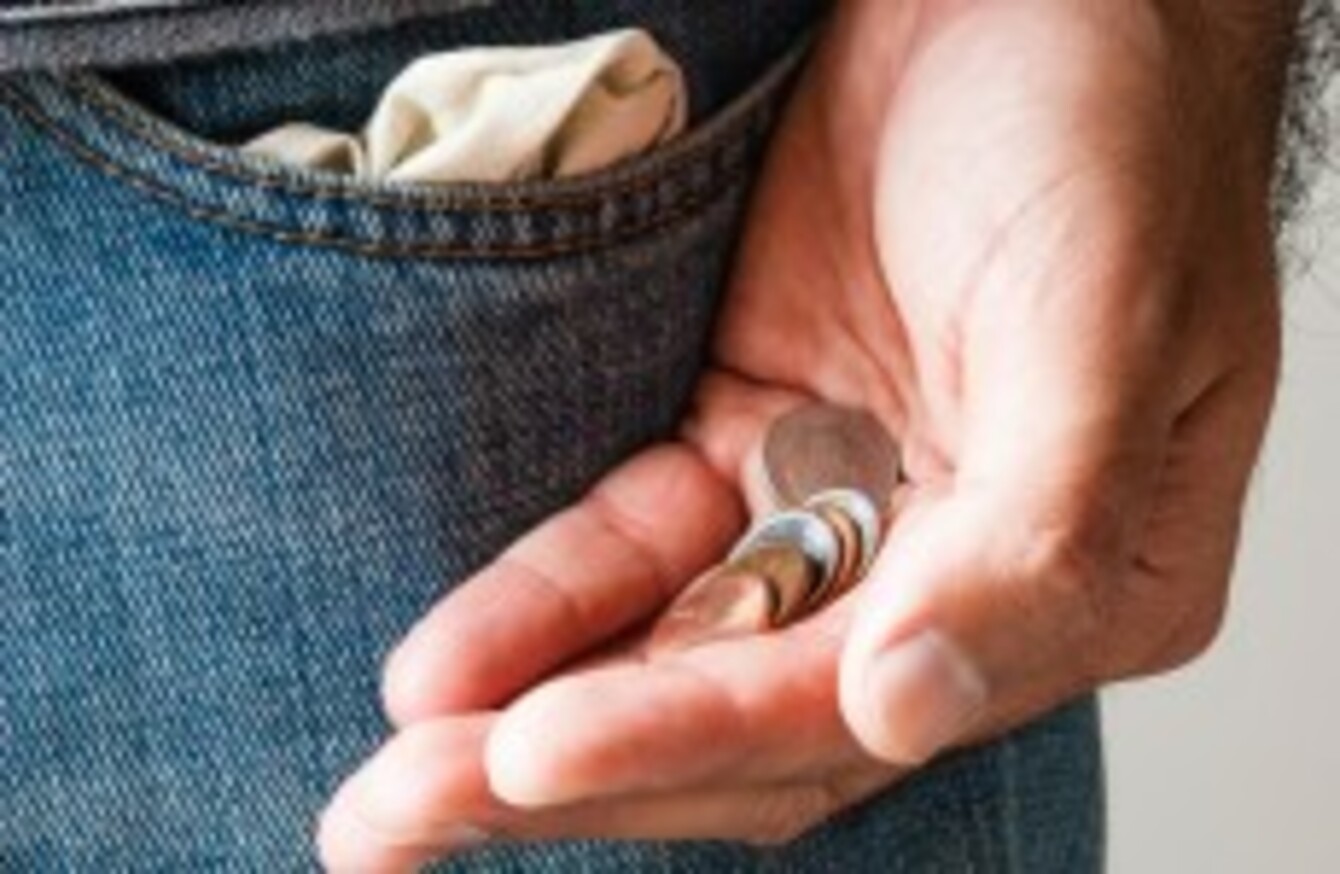 Image: Shutterstock/Kunal Mehta
Image: Shutterstock/Kunal Mehta
IRELAND'S MAIN ECONOMIC think-tank expects the country's strong growth to continue, but it will be a while until most workers start to see the benefits in their pay packets.
The latest update from the Economic and Social Research Institute (ESRI) said Ireland was likely to deliver "significant" growth to the end of 2016 as it remained the fastest-expanding economy in Europe.
However while unemployment was expected to keep dropping from the current rate of 9.8%, it also predicted there would be little rise in workers' earnings.
The average weekly pay before tax, PRSI and other levies were taken out stood at €696.03 for the first quarter of 2015, still below the figure for the same period in 2012.
The ESRI said it expected hourly earnings to rise only 1% both this year and the next, adding:
While these increases may appear somewhat modest, it is worth noting that unemployment, while falling in 2015 and 2016, will still be above its long-run median rate by the end of 2016. Thus, the continued presence of over-capacity in the Irish labour market is likely to temper modest wage and pay increases."
A familiar pattern
Unfortunately for workers, those small rises are forecast to barely outstrip the increased cost of living, based on the ESRI's predictions for consumer prices.
It noted the pattern mirrored what was happening in the US and UK job markets, where low unemployment rates were yet to lead to any significant increases in wages since before the financial crisis.
Meanwhile, the CSO's figures showed the changes in average earnings had been extremely patchy between sectors.
They range from an increase of 15.3% per week for those in the information and communications sectors over the past four years to a 7.1% fall for workers in the human health and social work fields.
Separate research from the CSO showed cuts made to public-sector pay during the recession narrowed the gap in wages between the government and private sectors.
However most public servants have since been offered payments of at least €2,000 between now and 2018.