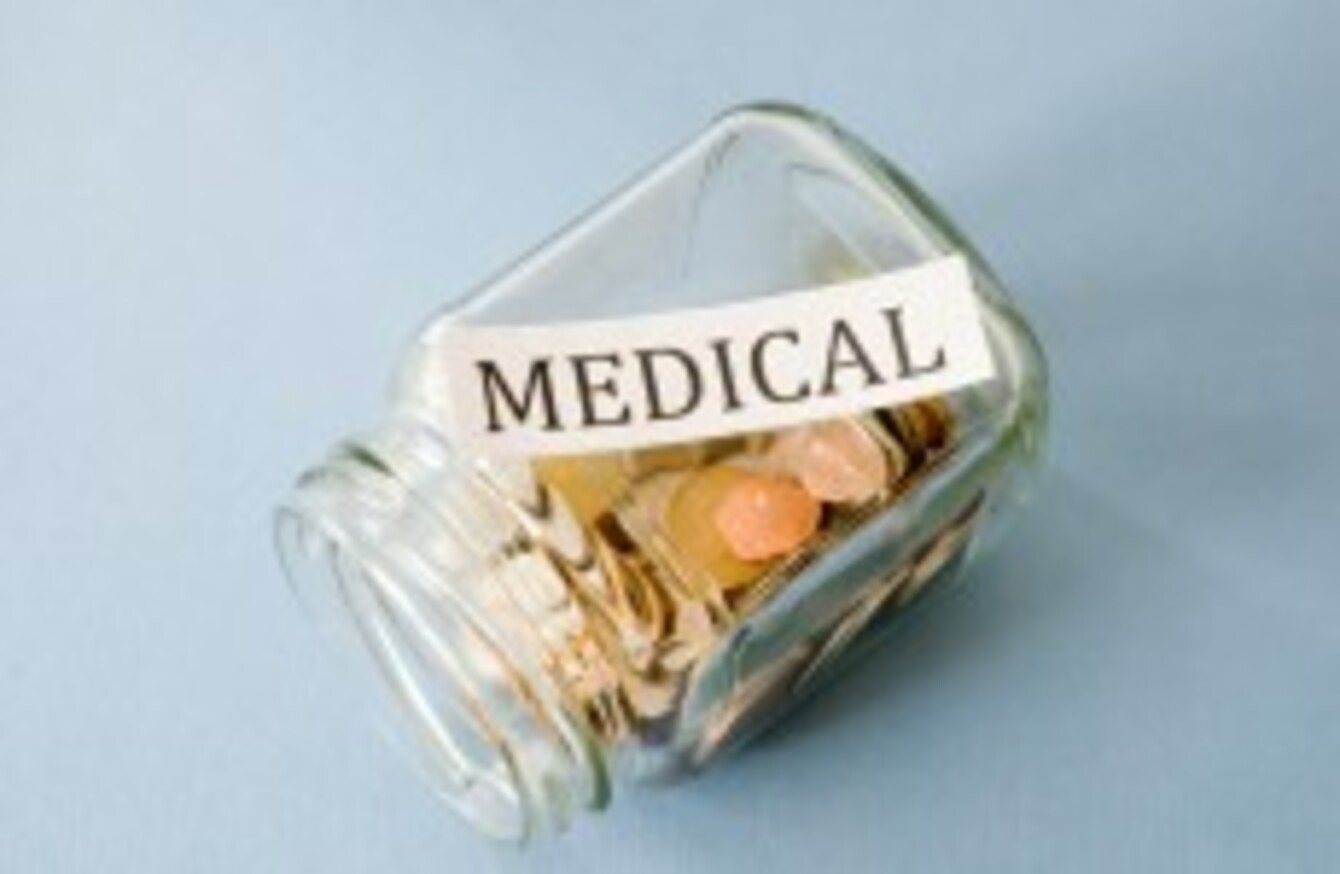 Image: shutterstock
Image: shutterstock
TODAY AVIVA HEALTH Insurance announced that it is to increase its premiums by an average of 5.2 per cent gross on a range of plans effective from 1 January, 2014.
Aviva said that it "greatly regrets" that it has to impose the additional increase which they said is due to the "impact of recent changes in government policy on public hospital bed charges".
They added that the increase in the cost of claims has been driven upwards by the shift in the age composition of their customer base.
Government policy
They added that the Government's decision last Friday not to reduce the rates set out in legislation passed by the Oireachtas last July which allows privately insured patients to be charged for the use of a public bed in a public hospital, was a contributing factor. They stated that the decision means that the new bed charge is up to 10.8 times the old charge. They stated:
From the 1 January next, our customers will be charged up to €813 per night when they occupy a public bed in a public hospital. The current charge is €75 per night. This new charge directly increases the cost of providing cover for our members.
Plans
Aviva did state however that a number of their policies will not see an increase, adding that they are not increasing the price of popular plans such as some of the recently launched affordable entry level plans, Family Focus and Future Focus. Level 2 Complete Health is also not being increased.
Aviva's CEO, Alison Burns said "we are deeply conscious of the struggle our customers face to maintain their health cover. That is why we have decided not to increase the price of some of our popular entry level plans". She said:
Those due to renew in January and February already face premium increases as a result of the government's decision to reduce tax relief. With this in mind, we have held our increase to the absolute minimum of an average of 5.2 per cent.
Burns stated that government's recent policy changes have "severely disrupted" the health insurance market. She concluded that "as a responsible regulated insurer" they must ensure that they are in a position to pay the claims of our customers when they get sick.