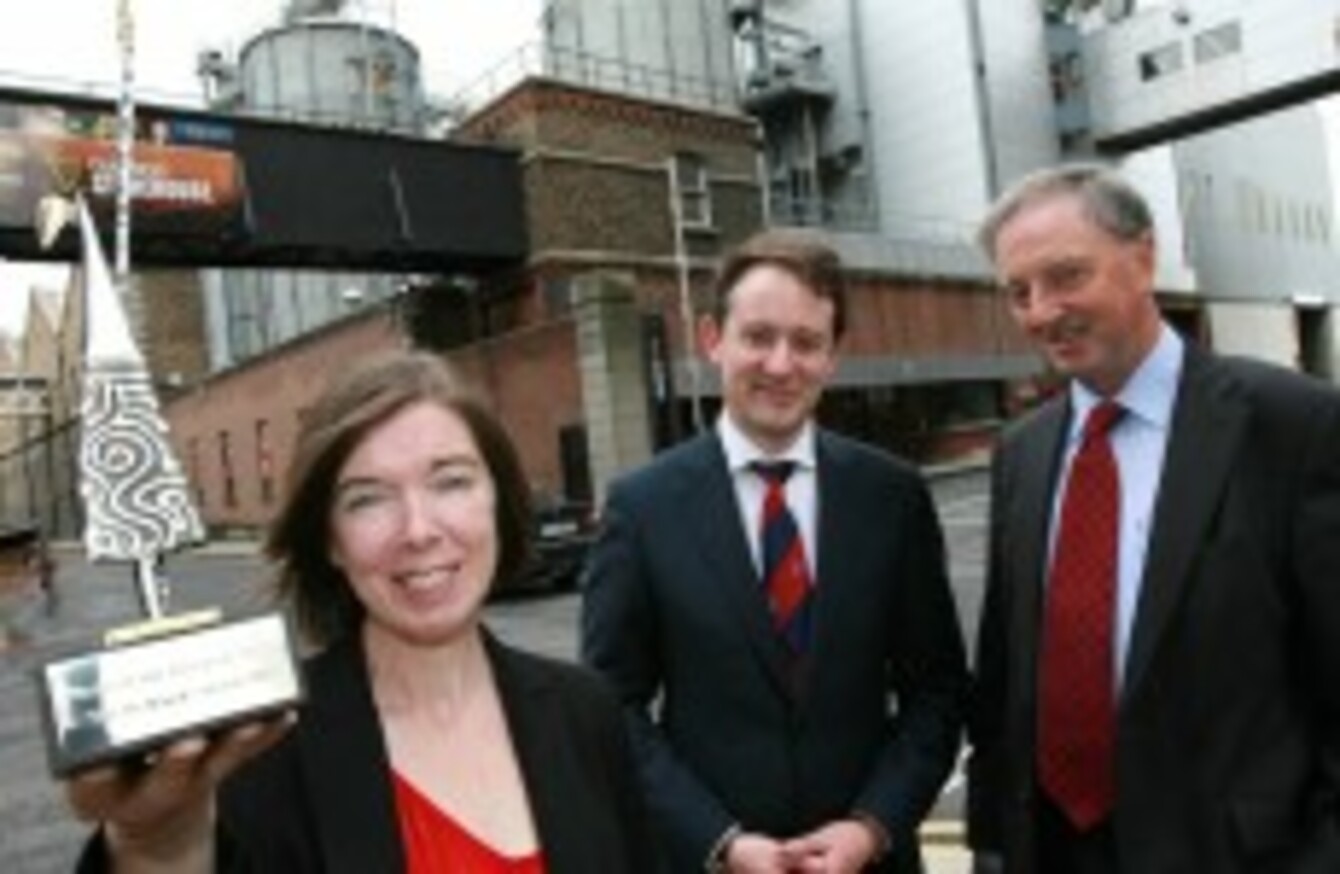 Dr Fiona Lyng, Dublin Institute of Technology, (left) with Minister Seán Sherlock TD (centre) and Feargal O'Morain, Enterprise Ireland
Dr Fiona Lyng, Dublin Institute of Technology, (left) with Minister Seán Sherlock TD (centre) and Feargal O'Morain, Enterprise Ireland
A SYSTEM FOR diagnosing cervical cancer has received an award from Enterprise Ireland.
The recipient of Enterprise Ireland's 'One to Watch' award was Dr Fiona Lyng of Dublin Institute of Technology, who was presented with her award by the Minister for Research and Innovation, Mr Sean Sherlock TD.
Dr Lyng is currently developing a new system to diagnose cervical cancer. Working with her on the project are her colleagues at the Radiation and Environmental Science Centre at the Focas Institute in DIT and collaborators at the Coombe Women and Infants University Hospital with support from Enterprise Ireland.
The team at the Focas Institute is developing an analyser to detect cervical pre-cancer in Pap smears.
This is currently done by skilled cytologists, and this analyser, when developed should give higher specificity and sensitivity values than the currently used histopathological/cytological methods.
The analyser is based on Raman spectroscopy and an algorithm developed by DIT and the intention is to develop a fully automated cervical cancer screening system.
Minister Sherlock presented the award to Dr Lyng at the Enterprise Ireland Applied Research Forum, saying that it helps recognise the commercial potential of Government-supported projects that have the capacity to make a major social or economic impact.
With the support of Enterprise Ireland and DIT Hothouse, plans are in place to commercialise Dr Lyng's analyser through a spin-out company, Raman Diagnostics.
So far, 63 spin-out companies have emerged from Irish third level colleges in the past three years with Enterprise Ireland support.
Dr Lyng said she was delighted to accept the award on behalf of the team.