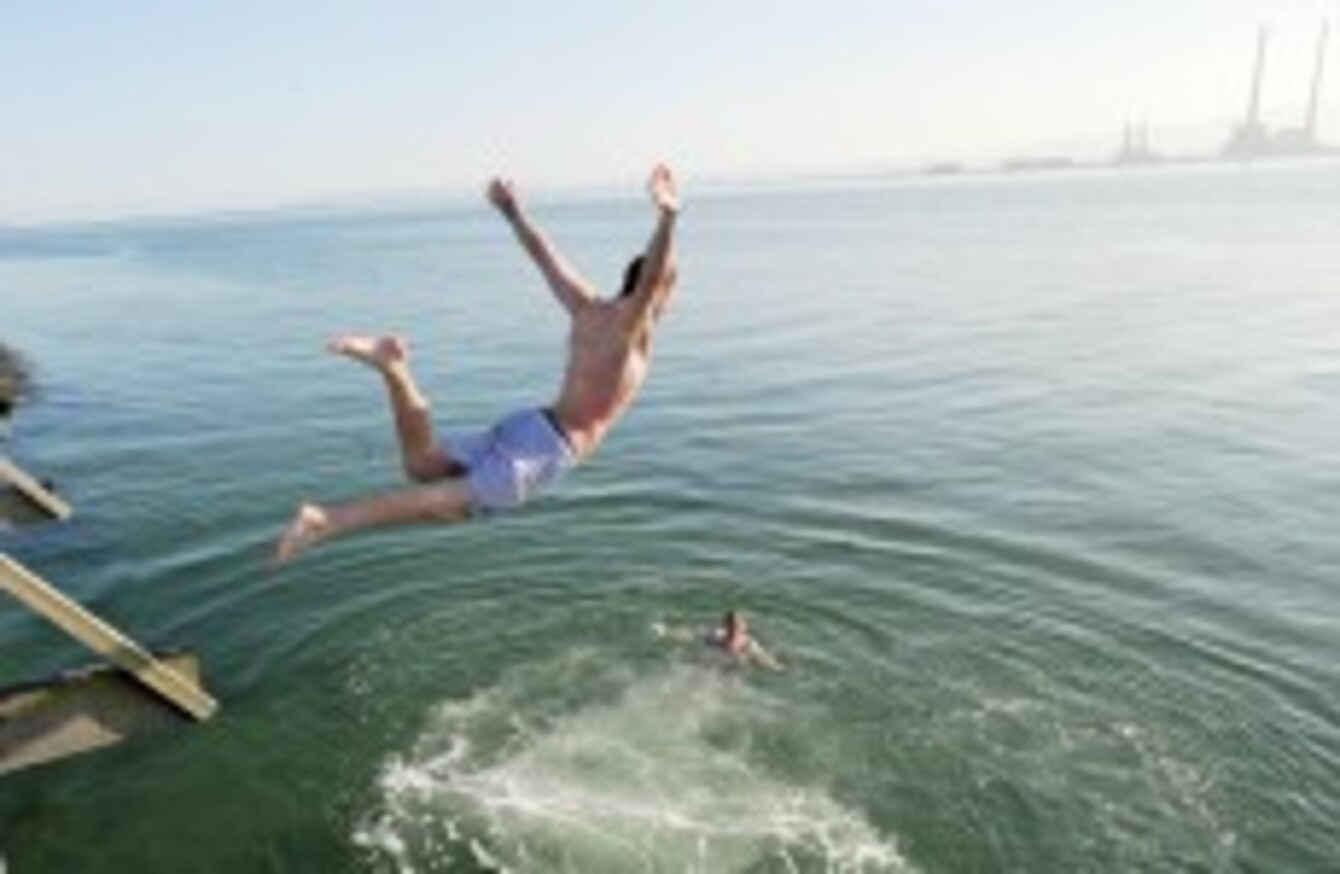 Image: Laura Hutton / Photocall Ireland
Image: Laura Hutton / Photocall Ireland
NEVER EVER DRINK and dive.
That is the message being delivered to the public through a new awareness campaign from Irish Water Safety and drinkaware.ie ahead of the August Bank Holiday weekend.
The groups have warned about the dangers of mixing alcohol and water-based activities, including swimming and sailing.
An average of 140 people drown every year in Ireland and drinking has been identified as a contributing factor in a number of cases. In its 2010 report, the Marine Casualty Investigation Board said that there was increasing evidence that a proportion of people using vessels for recreational purposes on Irish waters are "either unaware of the dangers inherent in these activities, but more importantly seem to be unaware of the dangers inherent in excessive alcohol consumption whilst on board or operating a vessel".
Information cards are being distributed at various locations as part of the campaign today. They detail what one standard drink is and remind people that it takes about one hour for the body to eliminate it.
"Over the August Bank Holiday weekend people will, hopefully, be enjoying some sunshine on beaches and near marinas and on lakes across the country. In these scenarios it is easy to let your guard down and forget that you have had a glass of wine at lunch or a few beers in the afternoon," explains drinkaware.ie chief executive Fionnuala Sheehan.
A standard drink is a 284ml glass of beer, lager or cider; a 35.5ml pub measure of spirits; or a small 100ml glass of wine.