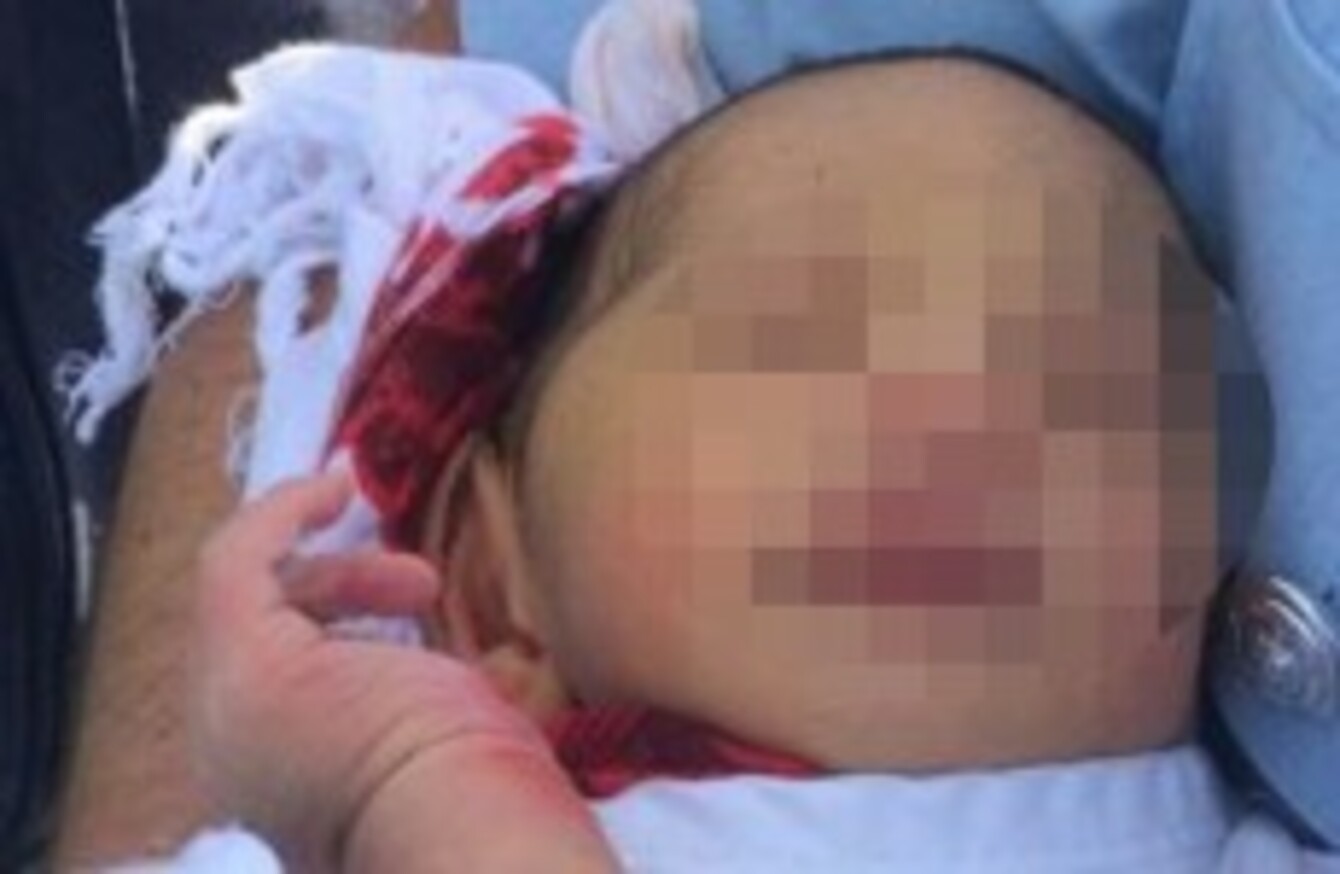 Image: AP Photo/NSW Police
Image: AP Photo/NSW Police
AN AUSTRALIAN MOTHER has been charged with attempted murder after her newborn baby was found crying at the bottom of a roadside drain in Sydney, where police believe he survived for five days.
Passing cyclists heard wailing coming from the 2.5 metre deep drain on a bike path along a western Sydney highway early Sunday morning.
After several people lifted a heavy concrete slab, the baby boy — wrapped in a striped hospital blanket with his umbilical cord cut and clamped — was found at the bottom.
A 30-year-old woman was charged with attempted murder after police spent several hours searching hospital records and knocking on doors. She was remanded in custody, reportedly viewed as a flight risk as her parents and siblings live in Samoa.
Police revealed the boy had been in the dirty drain since last Tuesday, likely pushed through a small gap before plunging to the bottom.
"Attempted murder"
"A woman has been charged with attempted murder after a newborn baby was found in a drain in Sydney's west on Sunday," police said in a statement, "Police will allege the baby, believed to have been born on Monday, was placed into the drain on Tuesday, November 18."
Court documents claim the woman admitted to police she dumped her baby in the drain, knowing it could kill him, the Sydney Morning Herald reported, adding that the woman had been verbally abused by members of the public on her way into court.
The baby remains in a stable condition in hospital.
"It was disturbing (to see) how the child was placed in the drain," Quakers Hill police Inspector David Lagats told reporters on Sunday.
We all thought the worst but the baby was still alive.
Cyclist David Otte, one of those who found the baby while out riding with his daughter, said it was an "intense" experience.
"You couldn't tell it was a baby. We couldn't see it but we could hear it. It was distressed," he told Fairfax Radio.
We were going to get that lid off no matter what it took. You go through life seeing things but you never, ever imagine you'll see something like this.
Police doubt the baby would have survived much longer as temperatures in Sydney's northwest reached 40 degrees on Sunday.
"It was already undernourished, and dehydration would have taken affect so we would have had grave fears for the child's welfare had it been exposed to this weather for the rest of the day," Lagats said.
The baby has been placed in the care of the New South Wales Family and Community Services, and it will be up to the agency to assess what now happens to him.