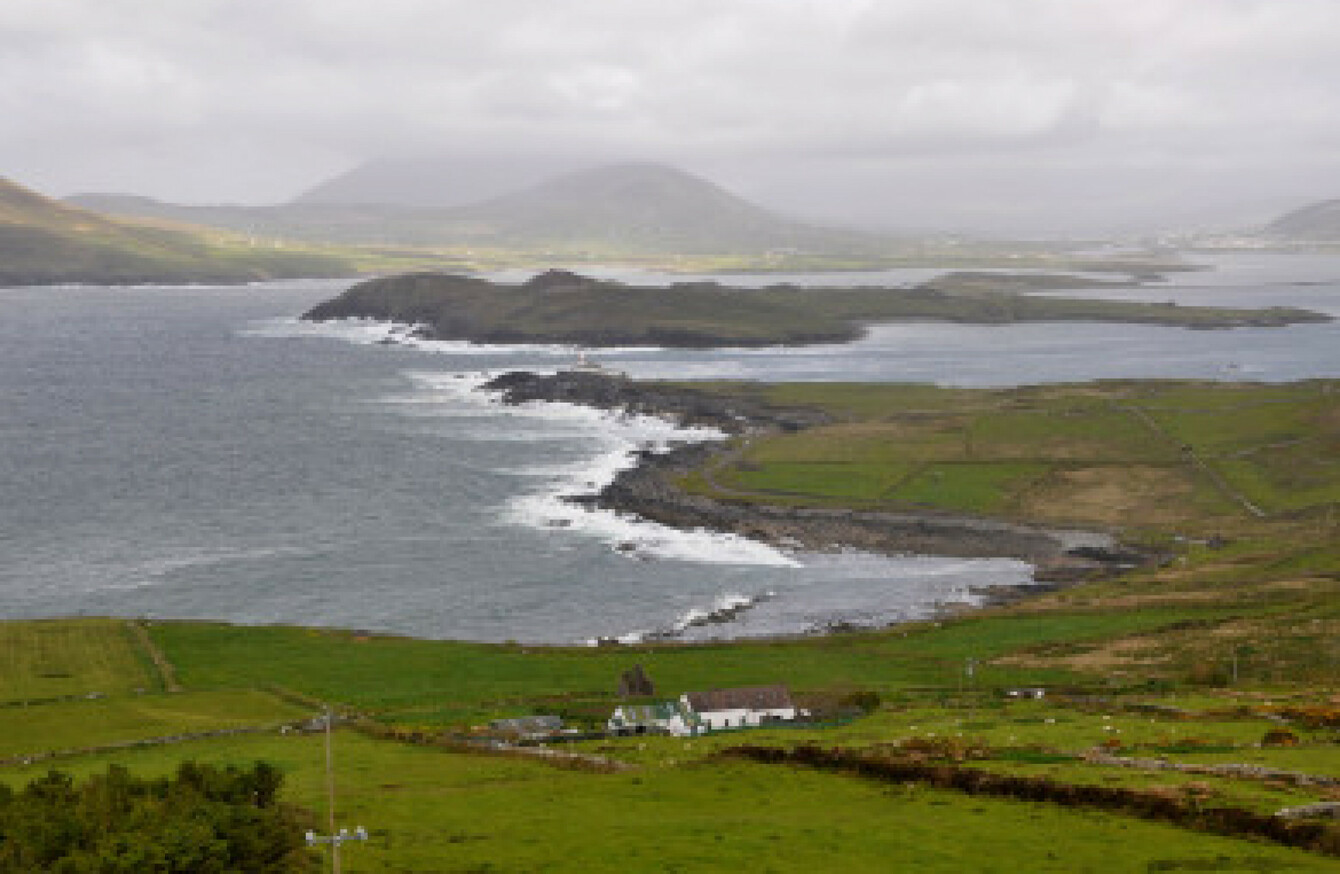 Valentia Island
Image: PA Images
Valentia Island
Image: PA Images
GARDAÍ HAVE TAKEN a number of DNA samples in a bid to track down the family of murdered Baby John who was found on a Kerry beach over 33 years ago.
The news comes as around 20 officers descended on Valentia Island to canvass the area. 
Gardaí said that they had not been acting on specific intelligence but that the island was the closest landmass to White Strand Beach in Caherciveen where Baby John was found stabbed to death.
It is hoped that DNA samples taken from a number of people in south Kerry will unearth a link between the murdered infant and his biological parents.
At a press conference at the start of this year, gardaí confirmed that a formal apology has been offered to Joanne Hayes for the stress and pain she was put through as a result of the original investigation. She had wrongly been accused of murdering the baby.
Speaking yesterday , Superintendent Flor Murphy of Killarney Garda Station said: "The investigation into Baby John is continuing. Significant work has been undertaken since January by the local investigation team supported by the Serious Crime Review Team.
Over 9,000 investigative hours have been expended on the investigation and 225 separate lines of enquiry are being actively progressed. Selective DNA sampling is ongoing and this is a key focus of the investigation.
"The investigation is still appealing for information from the public. We still believe that members of the community in South Kerry have information about the identity of the mother of Baby John. Baby John lived for five days so someone, somewhere knows about his very short life.
"Someone is Baby John's mother. Someone is Baby John's father. Someone knew his mother or father. People have carried a lot of pain and hurt over the last 30 years. This is an opportunity for them to help bring closure to this terrible event and ensure that Baby John receives justice."