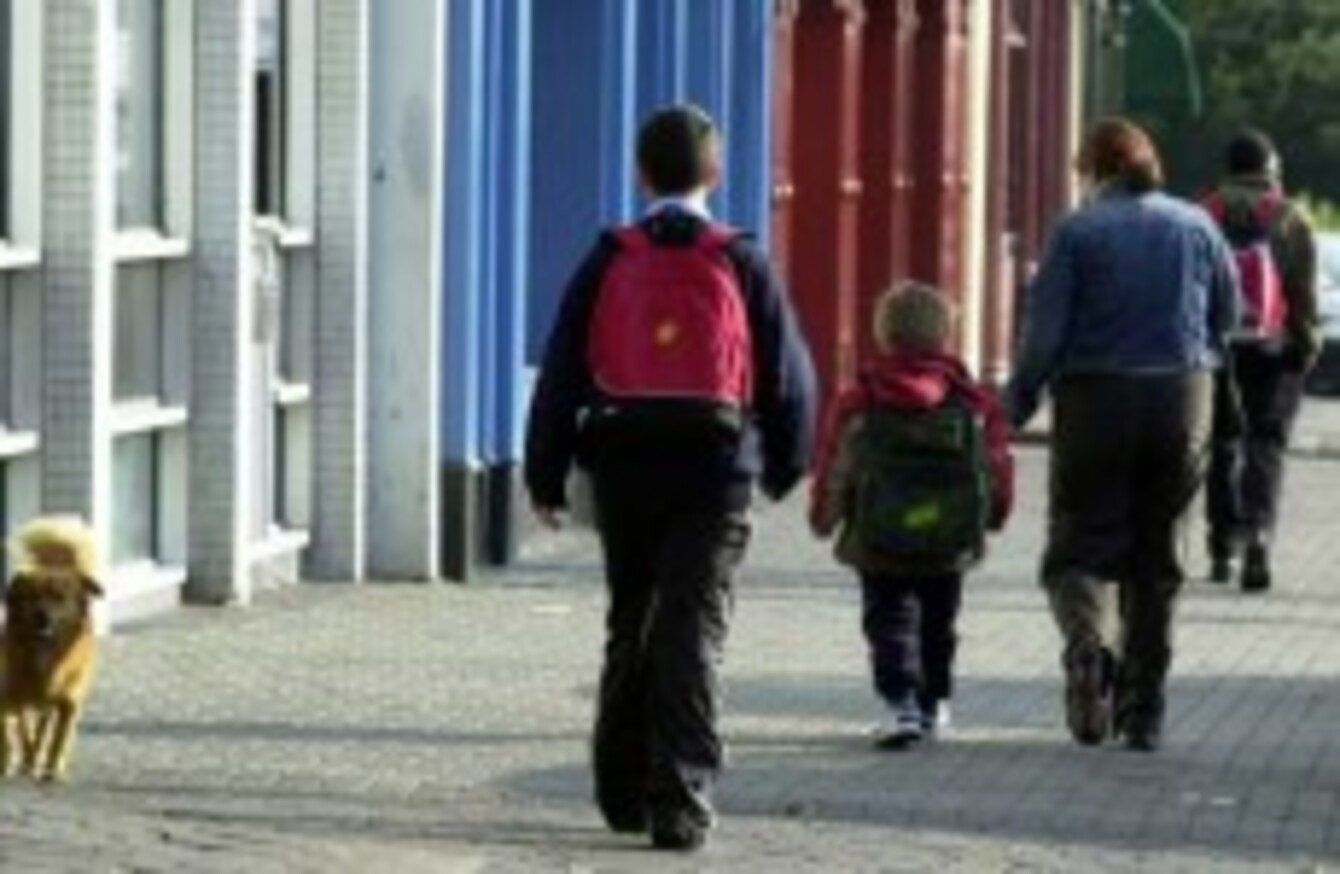 Image: Eamonn Farrell/Photocall Ireland
Image: Eamonn Farrell/Photocall Ireland
FAMILIES WHO FEEL the financial strain of clothing their children for school each September are being assured that the Back to School Clothing and Footwear Allowance is being maintained at a cost of €82 million this year.
160,000 families will benefit from the allowance in the coming months. Minister for Social Protection Joan Burton says:
This level of support, which exceeds the the €77.4 million spent on the scheme last year, shows the Government's commitment to assisting families who are under pressure financially; in particular recognising that the start of a school year can be a very pressurised time on household budgets.
In a departure from previous years, most families who automatically qualify for the grant will simply receive a letter from the Department in mid-June informing them that they will receive an automated payment, rather than having to apply for the allowance. Those who don't receive an automated payment will be able to complete an application form from the end of June.
The allowance provides €200 per child aged between two and eleven, and €305 for those between 12 and 22. The income limits for parents range from €563 for a couple with one child, to €653 for a couple with four children. The income thresholds for lone parents are lower: €410 for a lone parent with one child, which goes up to almost €500 for a single parent with four children. The latter figure in each case represents an increase of almost €30