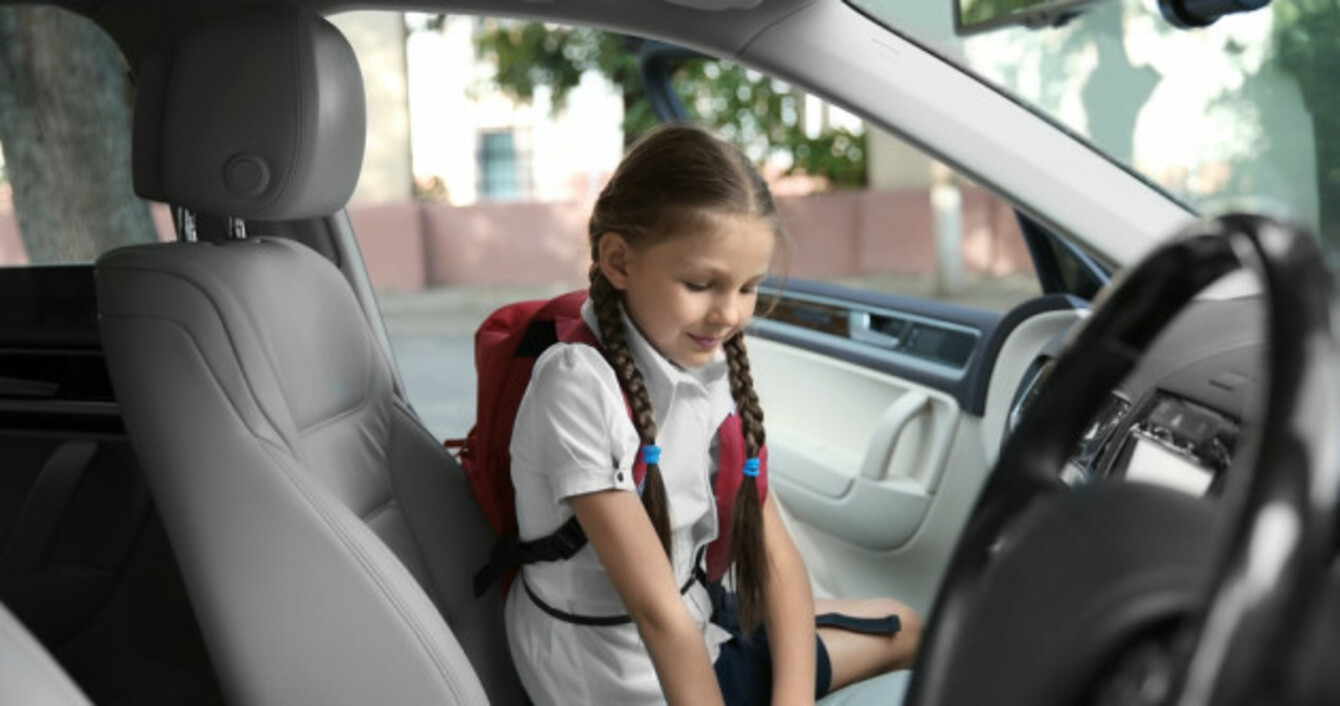 Image: Shutterstock/Africa Studio
Image: Shutterstock/Africa Studio
AT 8:50am, ALMOST one in five cars on the road are on the school run. Most of these journeys are less than 1.6km (one mile), and these congested short journeys can cause quite a bit of wear and tear on your car.
This wear and tear adds up, with research suggesting that families are spending over €400 annually on the school run. Add this to the average cost of sending a child back to school – €1,185 - and, well, the new term can be an expensive time of year.
But before you smash open your piggy bank, we've done our homework and put together some handy tips and tricks to try and save you money and cut the cost of doing the school run. Every little helps, right?
1. Get an oil change
This is one of the cheapest ways of keeping your car running smoothly and preventing damage to the engine.
2. Warm up the engine
Oil does its job of protecting the engine at an optimal temperature, however because most school journeys are less than one mile the oil won't have time to heat up. One way of giving the oil a chance to heat up is by letting the engine tick over as you pack up the car and get the children all strapped in. Just remember never to leave you car running and unattended.
3. Read the road
Slamming on the brakes will wear out the brake pads quicker, which means replacing them more frequently – another cost. If you learn to read the road ahead you will have time to adjust your speed and come to a rolling stop. This will also save fuel. Bonus!
4. Get up to speed
Many diesel cars nowadays are fitted with a diesel particulate filter (DPF), which traps large soot particles but allows smaller particles and gases escape. The filter has to be emptied regularly to maintain performance. This is done through a process called 'regeneration'. You need to drive for between ten and 15 minutes at high revs at about 64km/h (40mph) in order for regeneration to occur.
For most people, doing this during the school run isn't possible but this is why if you own a diesel and only use it for ferrying the children around you should make sure that you take the car out on the motorway once in a while so the filters can regenerate. If you leave it too long before getting the car up to speed the DPF may not regenerate properly and you may ruin it and have to replace it. That is a cost nobody wants.
5. Take a seat
Avoid receiving up to five penalty points and a fine of up to €90 by making sure you have the correct child seats, boosters seats and restraints. If you are carpooling, remember, by law, it is the driver's responsibility to ensure all passengers under the age of 17 are properly restrained whether they are your kids or not.
6. Walk on Wednesdays
Save wear and tear and petrol costs to your car and walk to school at least once a week. Walking is far more enjoyable than being stuck in traffic and it is good for you too. As most parents in Ireland live less than a 20-minute walk from their children's school, you'll smugly overtake all those stressed drivers and arrive before the first school bell. Teacher's pet.